Raytheon Technologies Supports Feeding South Florida® with $159,000 Donation to Address Increased Need for Food Assistance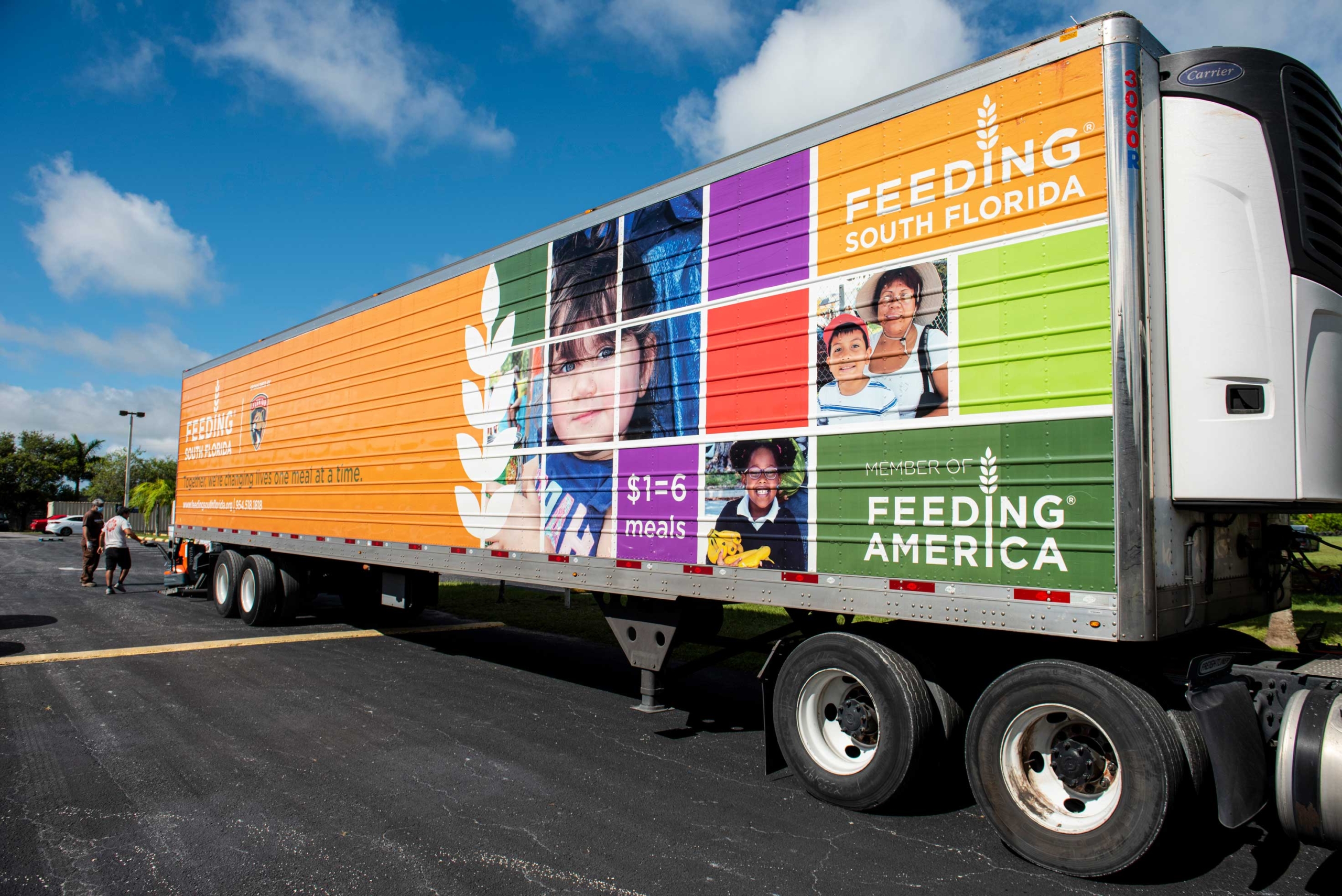 Boynton Beach, Fla. — Aug. 17, 2020 — The need for food assistance in the four counties Feeding South Florida® serves ― Palm Beach, Broward, Miami-Dade and Monroe ― has more than doubled as a result of the COVID-19 pandemic. To help provide food and other essentials to its neighbors in need, Raytheon Technologies has committed $5 million to Feeding America® to support local food banks, including a $159,000 to Feeding South Florida. This donation to Feeding South Florida will be used to support additional food distributions.
Representatives from Raytheon Technologies' local subsidiary, Pratt & Whitney in West Palm Beach, will present a check for the donation at Feeding Palm Beach County®, Feeding South Florida's Palm Beach County Headquarters, located at 4925 Park Ridge Blvd, Boynton Beach, FL 33426. The check presentation will take place on Aug. 19 at 10:30 a.m.
"Since the COVID-19 pandemic began, we are serving an estimated 1.4 million neighbors throughout Palm Beach, Broward, Miami-Dade and Monroe Counties. This is an increase from the 706,000 food insecure individuals Feeding South Florida served prior to the COVID-19 pandemic," said Paco Vélez, president and CEO of Feeding South Florida.
"In Palm Beach County alone, we distributed 38 million pounds of food over the 2019–2020 fiscal year, as opposed to the 22 million pounds we distributed in the previous fiscal year," he continued. "We are grateful to Raytheon Technologies for helping us provide food to those struggling to make ends meet."
"The impact of COVID-19 on communities has been swift and unprecedented," said Greg Hayes, CEO of Raytheon Technologies. "The communities where our employees live and work are in need, and it's our responsibility to support our friends and neighbors during this crisis."
Feeding South Florida is one of 17 Feeding America member food banks receiving donations from Raytheon Technologies.
Feeding South Florida closed its 2019–2020 fiscal year on June 30, 2020 with 119.2 pounds of food distributed (99.3 million meals) ― compared to last year's distribution of 61.5 million pounds of food. The organization continues to provide much-needed hunger relief to the communities it serves.
For more information about Feeding South Florida's efforts to fight hunger during COVID-19, please visit https://feedingsouthflorida.org/covid19/.
About Feeding South Florida®
Feeding South Florida is a member of the Feeding America network of food banks and the leading domestic hunger-relief organization serving Palm Beach, Broward, Miami-Dade, and Monroe Counties. Providing support for 25 percent of the state's food insecure population, its mission is to end hunger in South Florida by providing immediate access to nutritious food, leading hunger and poverty advocacy efforts, and transforming lives through innovative programming and education. Feeding South Florida distributed over 119 million (99 million meals) of food last year, to over one million individuals through direct-service programs and a local network of approximately 300 nonprofit partner agencies. Visit www.feedingsouthflorida.org or call 954.518.1818.
About Raytheon Technologies
Raytheon Technologies Corporation is an aerospace and defense company that provides advanced systems and services for commercial, military and government customers worldwide. With 195,000 employees and four industry-leading businesses ― Collins Aerospace Systems, Pratt & Whitney, Raytheon Intelligence & Space and Raytheon Missiles & Defense ― the company delivers solutions that push the boundaries in avionics, cybersecurity, directed energy, electric propulsion, hypersonics, and quantum physics. The company, formed in 2020 through the combination of Raytheon Company and the United Technologies Corporation aerospace businesses, is headquartered in Waltham, Massachusetts.
Feeding South Florida's food distributions are updated daily and available at https://feedingsouthflorida.org/covid19/.
To find out how you can help, learn about what Feeding South Florida is doing, safety precautions, and much more, visit https://feedingsouthflorida.org/covid19/.
###