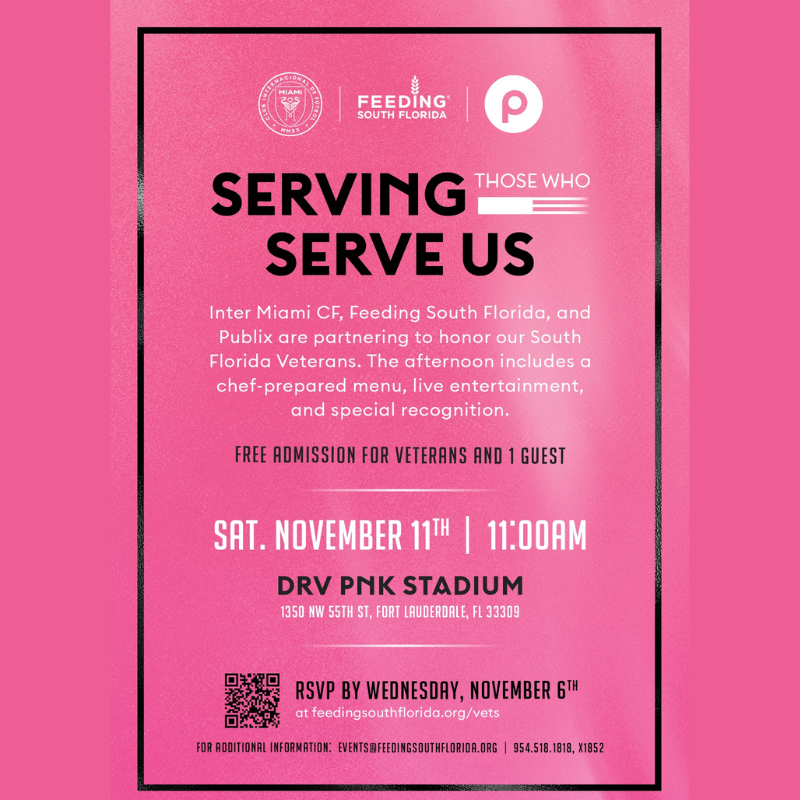 Veterans Appreciation Luncheon
Date: Saturday, November 11, 2023
Location: DRV PNK Stadium at 1350 NW 55th Street, Fort Lauderdale, FL 33309
Time: 11:00 a.m.
Cost: Free for Veterans and their one additional guest
Feeding South Florida® is teaming up with InterMiami CF and Publix to present a Veterans Appreciation Luncheon. We welcome all Veterans and their one additional guest for an afternoon that includes a chef-prepared menu, live entertainment, and special recognition. Space is limited. Please RSVP by November 6, 2023.
Date: Wednesday, November 22, 2023
Location: Feeding Palm Beach County, 4925 Park Ridge Blvd, Boynton Beach, FL 33426
Time: 10:00 a.m. – 12:00 p.m.
Cost: $60/person
Bake it. Take it. Come bake the flakiest, most delicious pumpkin pie during this hands-on class in our Community Kitchen in Boynton Beach. From making the dough, to the creamy pumpkin filling, to assembling, and final presentation — we'll cover off on all the tips you'll need for success. This class will ensure a perfect pie crust for your big Thanksgiving finale.
Date: Tuesday, December 12, 2023
Location: Feeding Palm Beach County, 4925 Park Ridge Blvd, Boynton Beach, FL 33426
Time: 6:30 p.m. – 7:30 p.m.
Cost: $60/person
Join us in the beautiful Feeding South Florida® Community Kitchen in Boynton Beach for a fun evening of holiday fare. We will prepare homemade cranberry feta dip with pistachios for starters and then we will make a fabulous beef wellington (or beet wellington for non-meat eaters). Your holiday guests will be begging you for the recipes!
Date: Wednesday, January 17, 2024
Location: Feeding Palm Beach County, 4925 Park Ridge Blvd, Boynton Beach, FL 33426
Time: 6:30 p.m. – 7:30 p.m.
Cost: $60/person
Learn to prepare homemade pasta from scratch and start the New Year off right in our Community Kitchen in Boynton Beach. You'll make pasta dough, then roll and cut your own fettuccine noodles and pair it with a homemade pistachio pesto. This dish is sure to impress your friends and family. Once you taste homemade pasta, you will never want store bought again.
Green Papaya Salad and Thai Green Curry
Date: Tuesday, October 17 2023
The spice levels were on point as we prepared and dined on the always delish Thai green papaya salad and a delicious green Thai curry. Participants happily took home leftovers to share their masterpiece with their loved ones.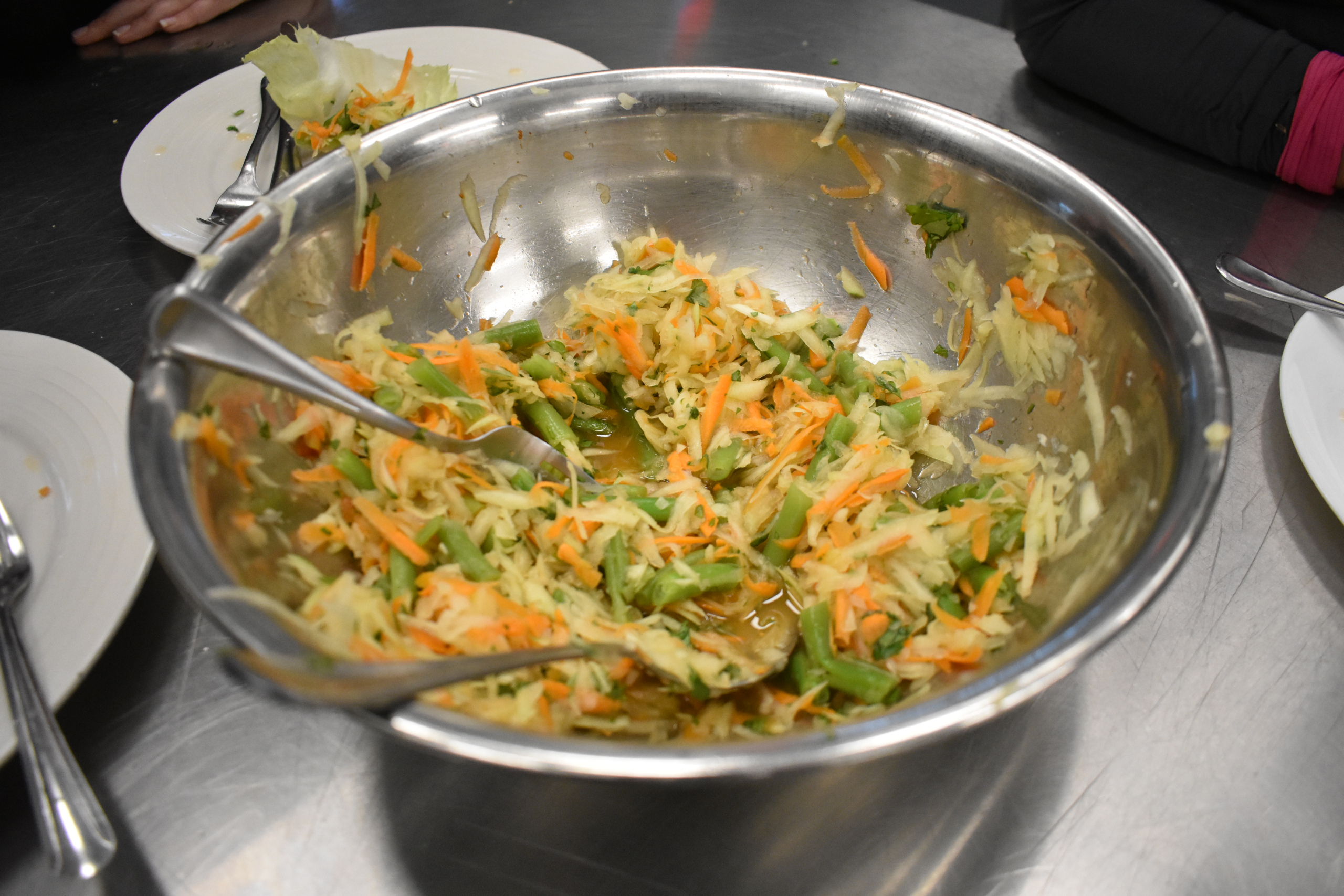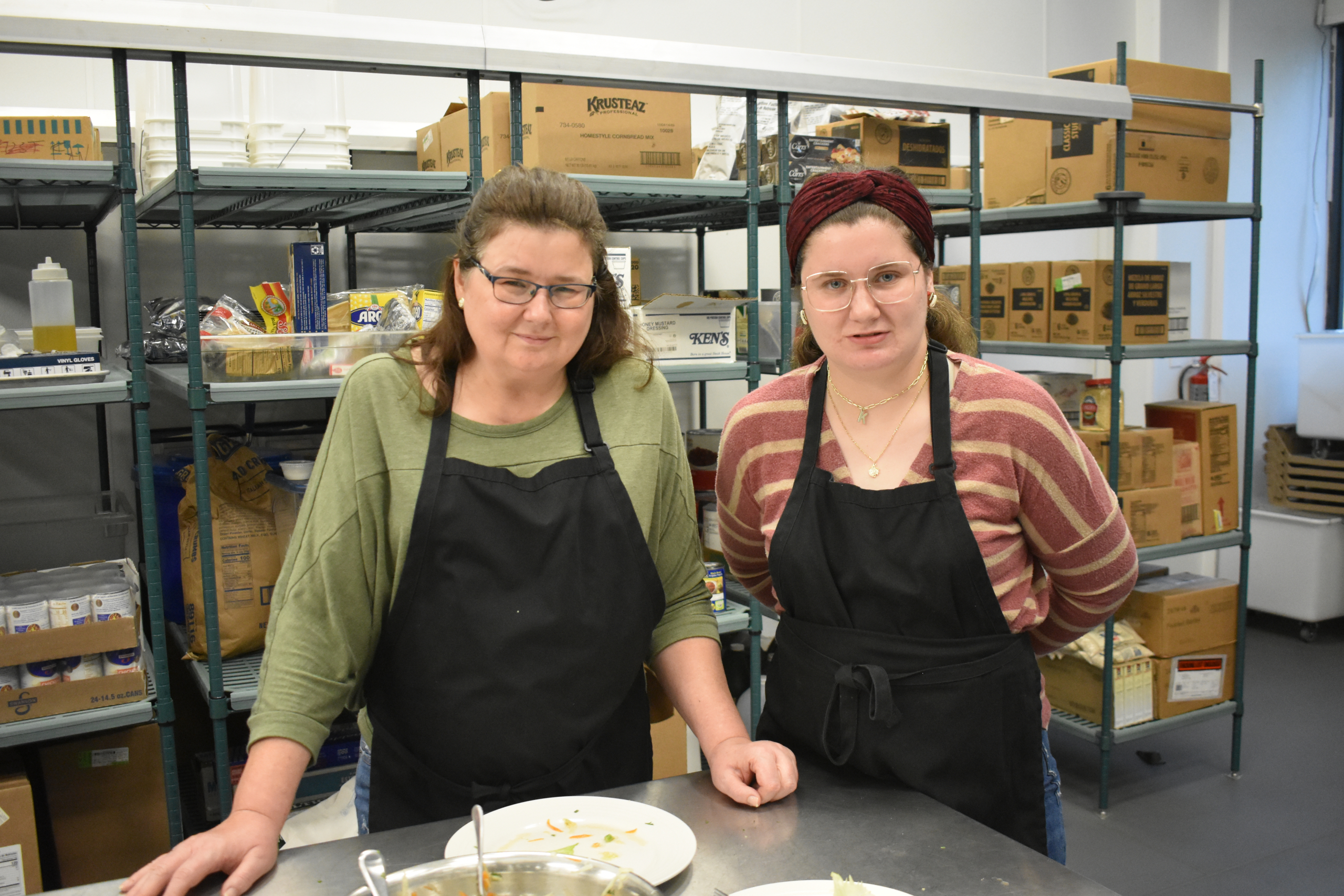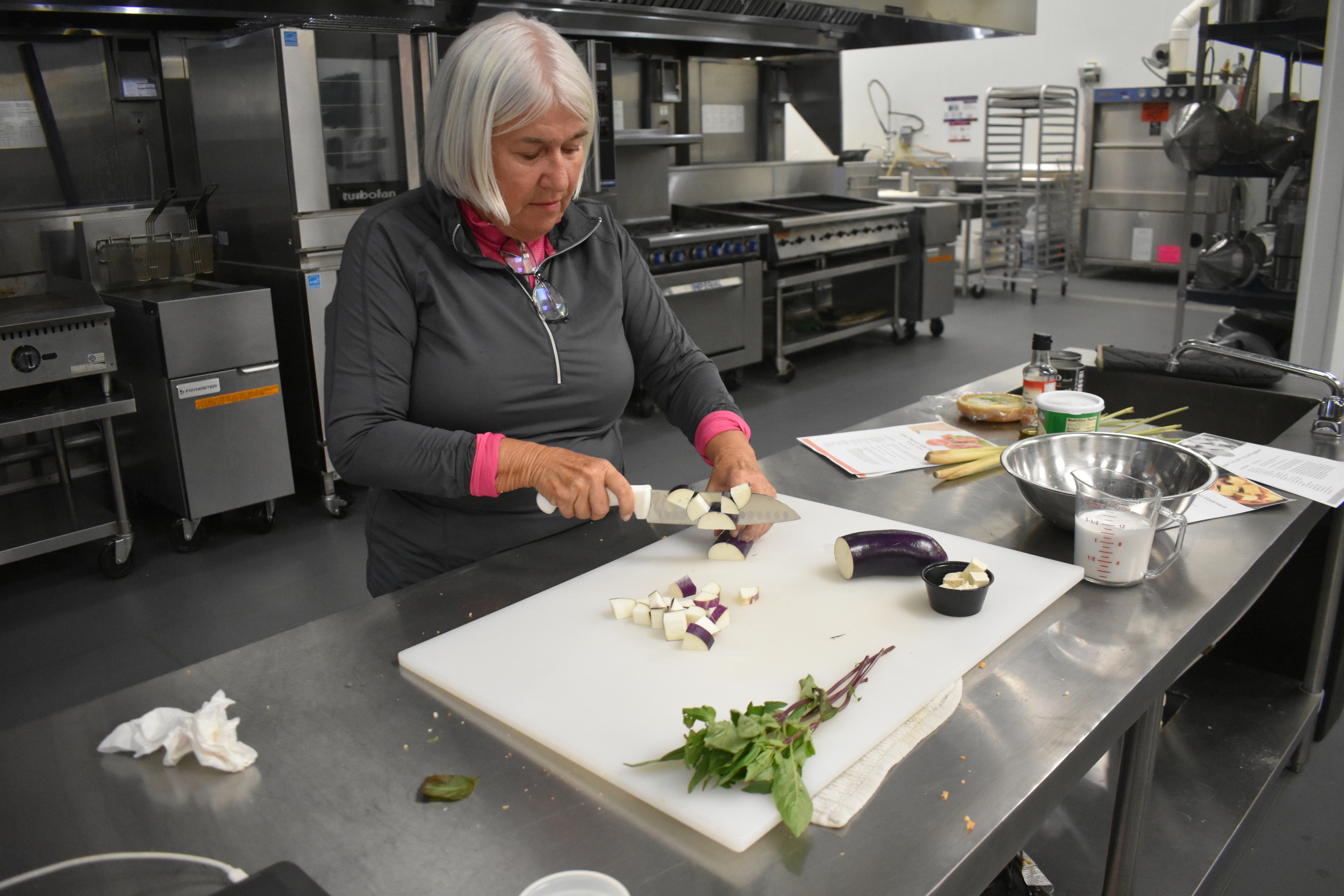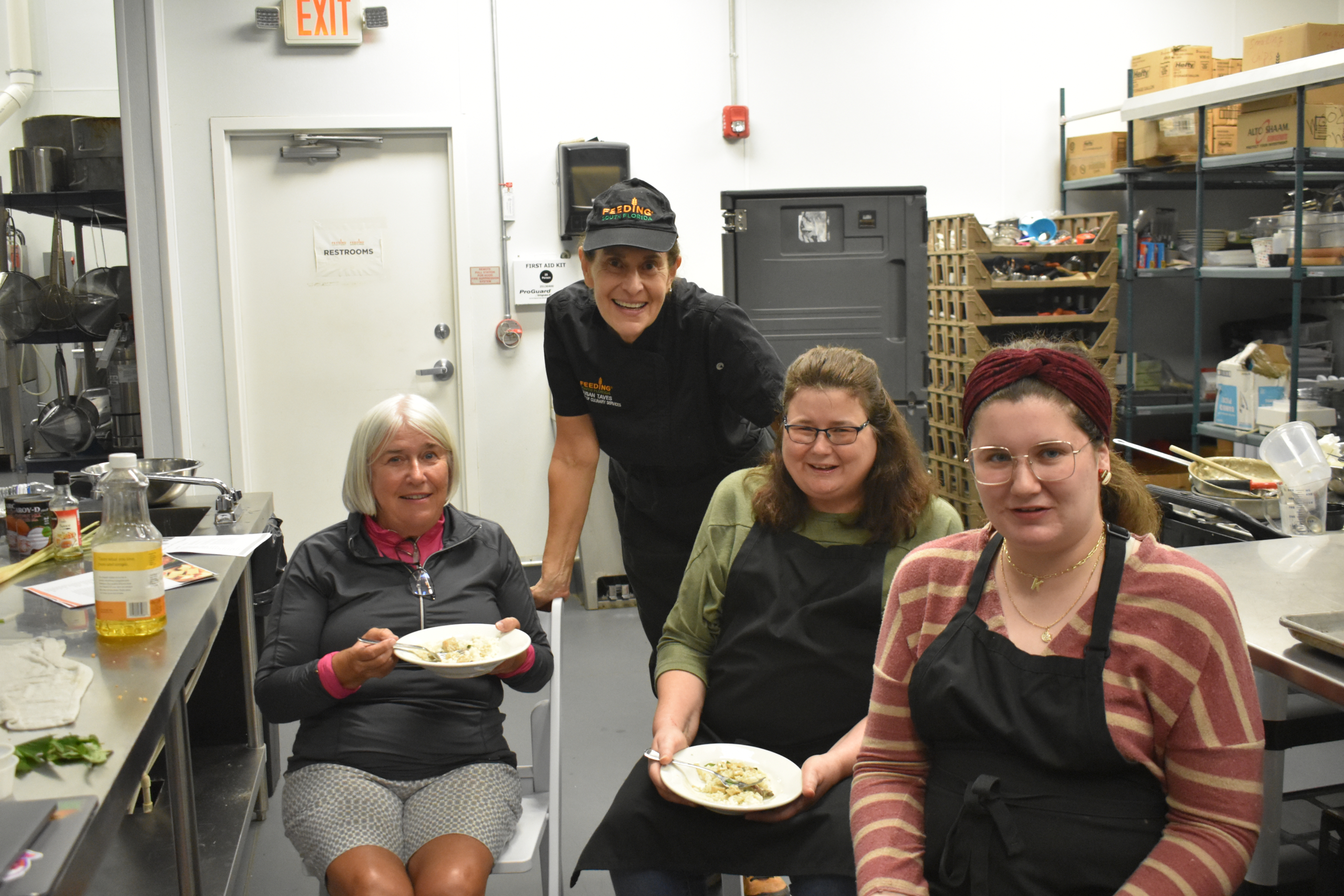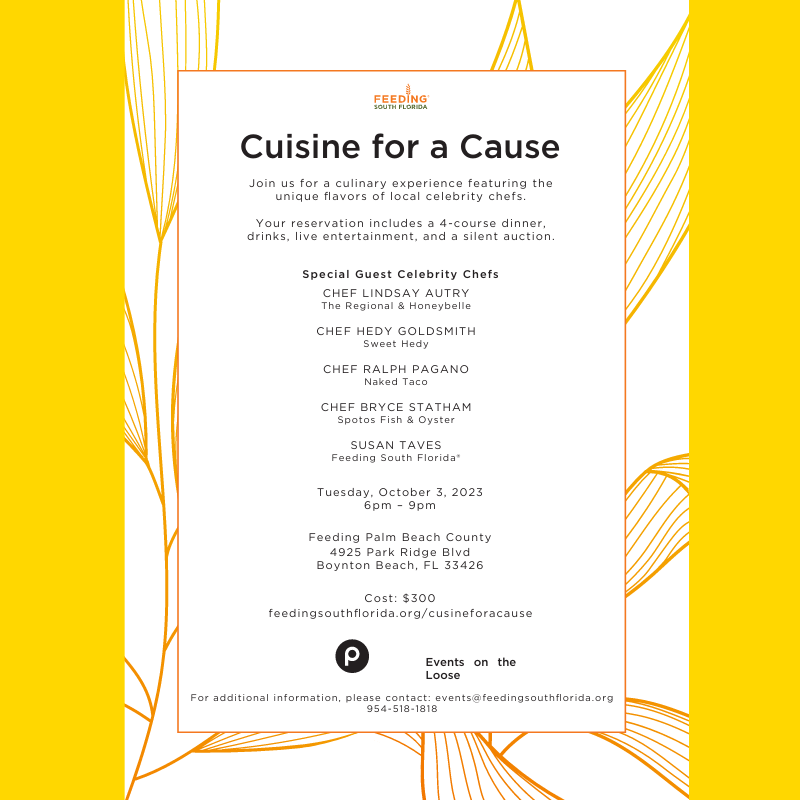 Cuisine for a Cause
October 3, 2023
It was a fantastic culinary experience filled with flavor and gourmet creations from CHEF LINDSAY AUTRY, CHEF RALPH PAGANO, CHEF BRYCE STATHAM and CHEF SUSAN TAVES — all to help end hunger in South Florida.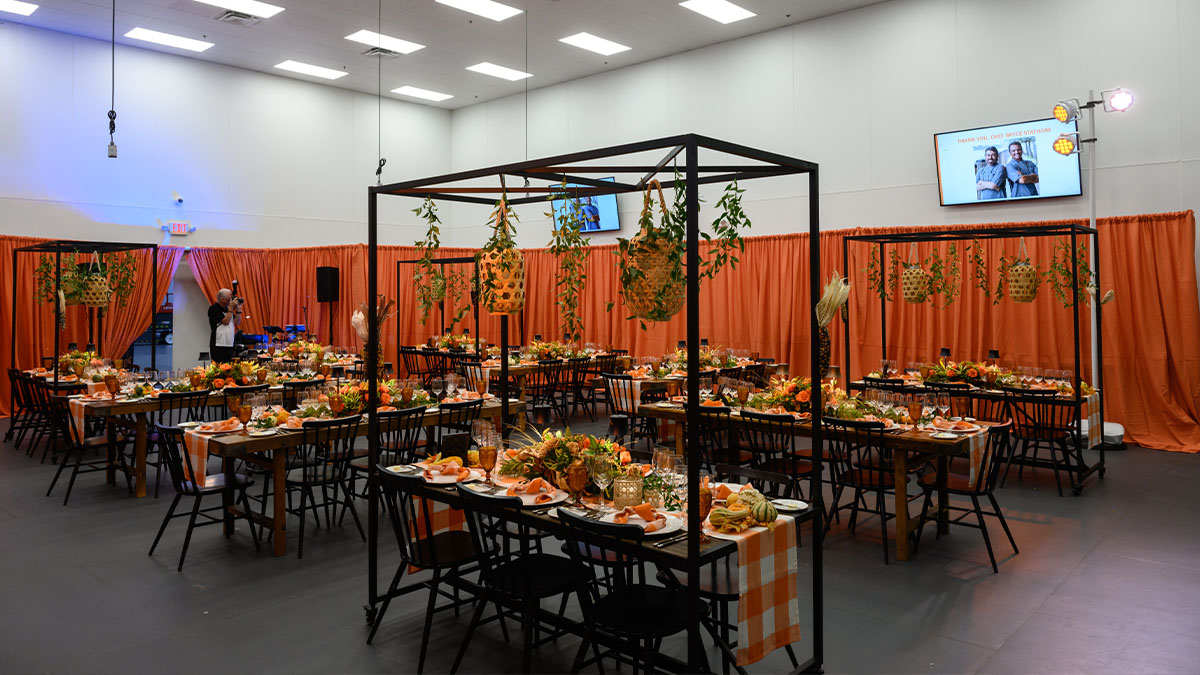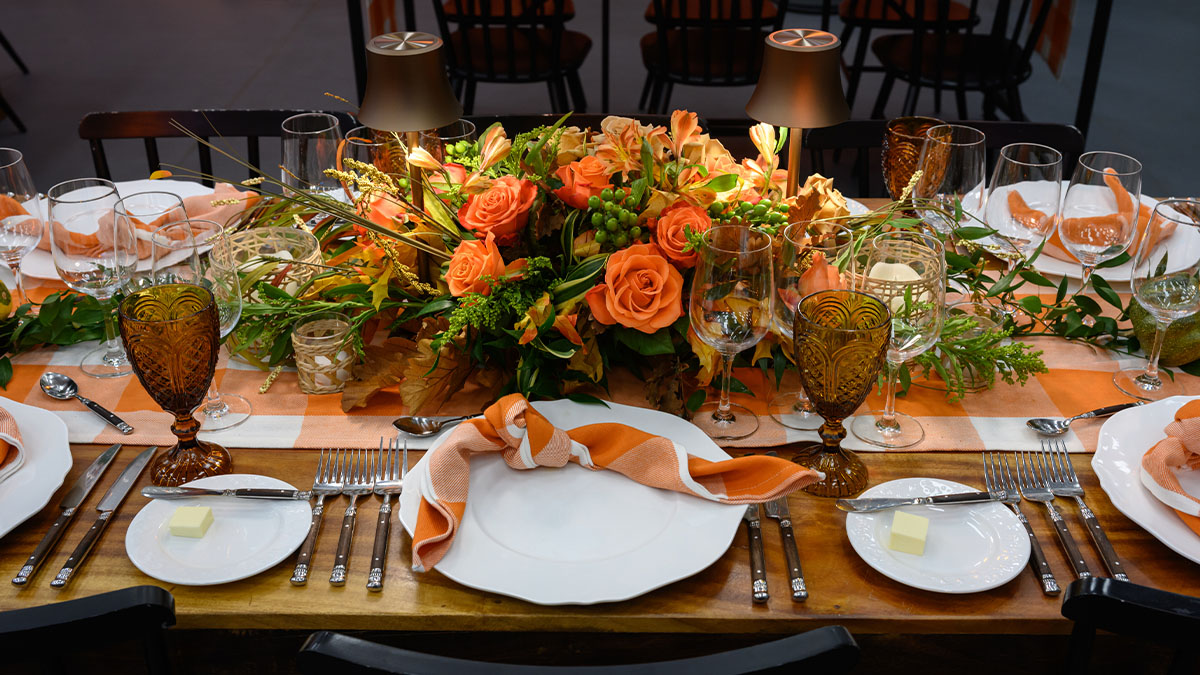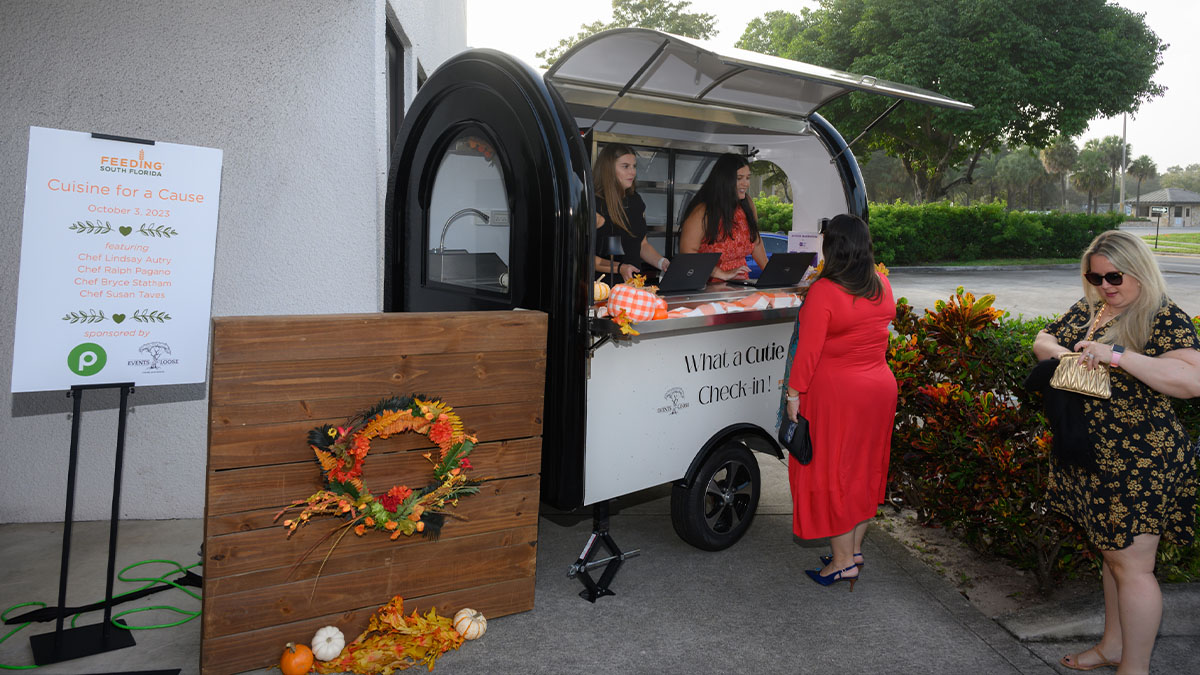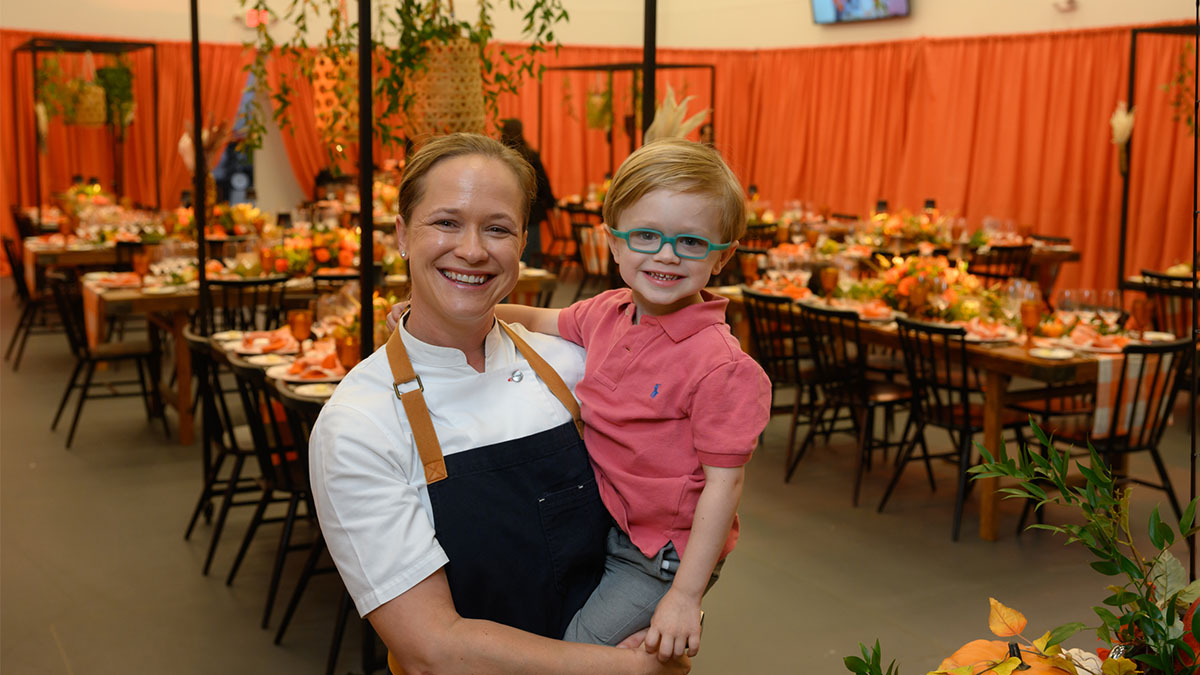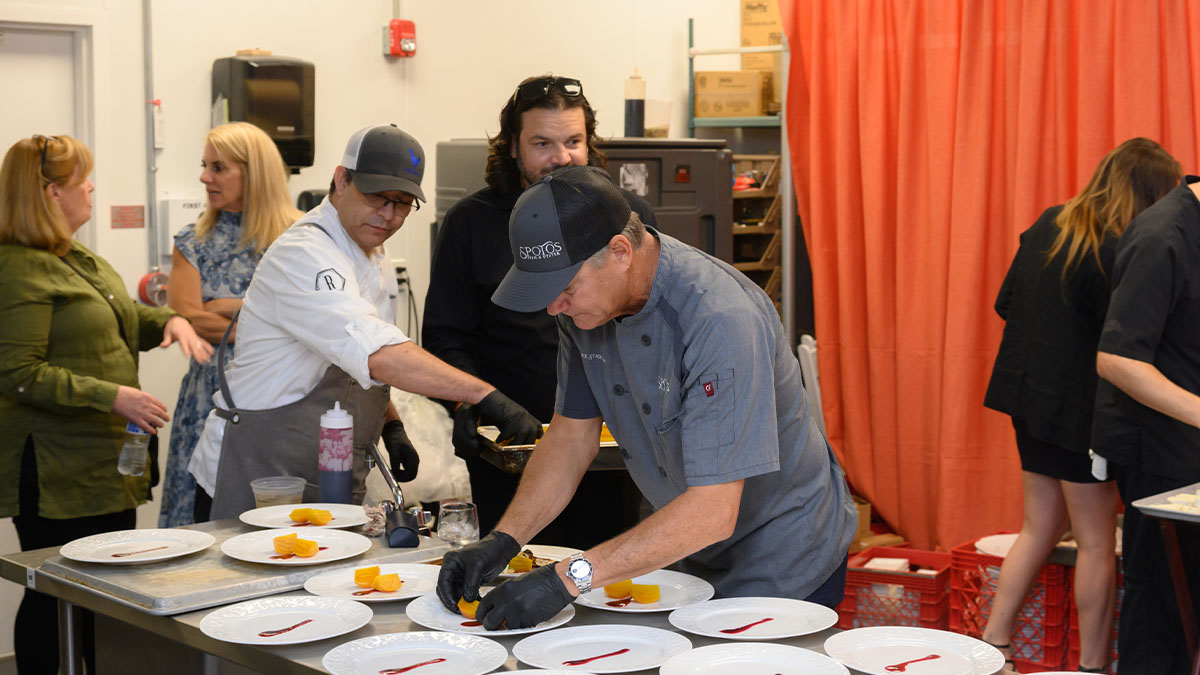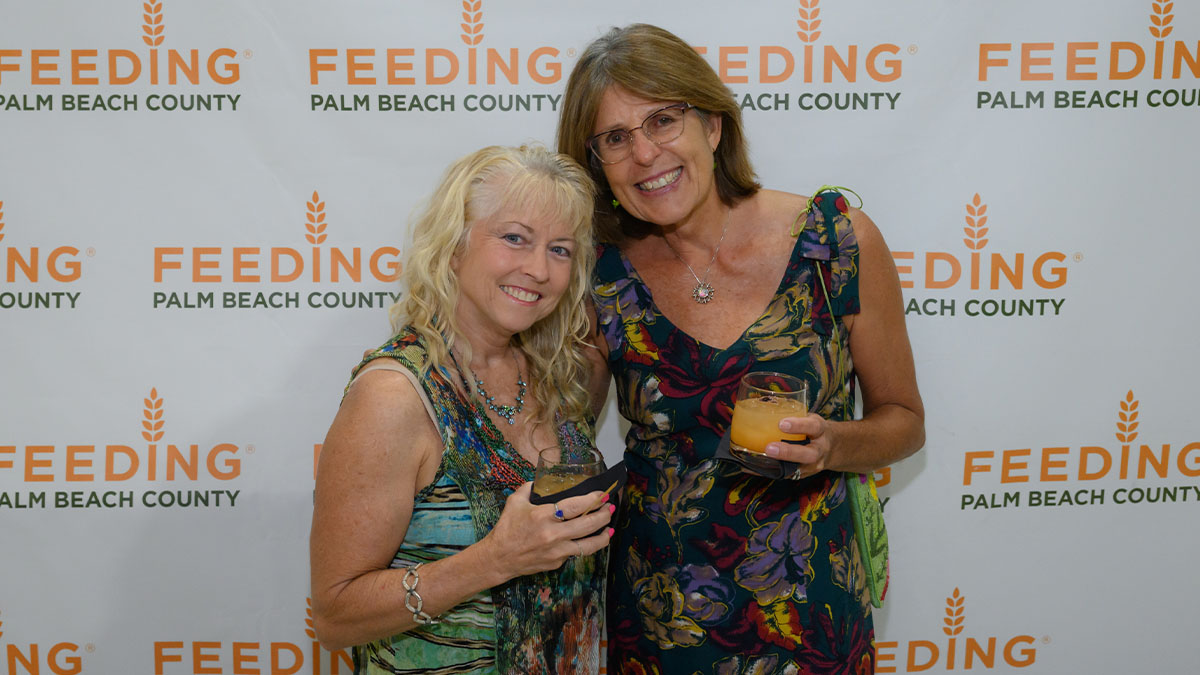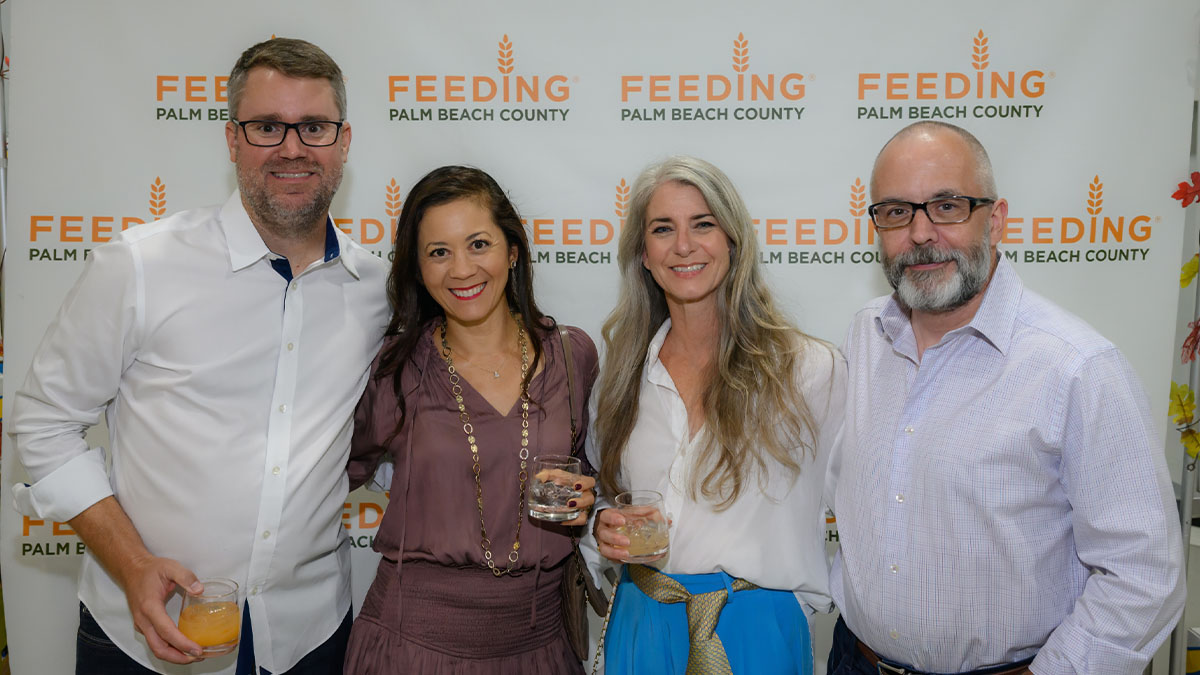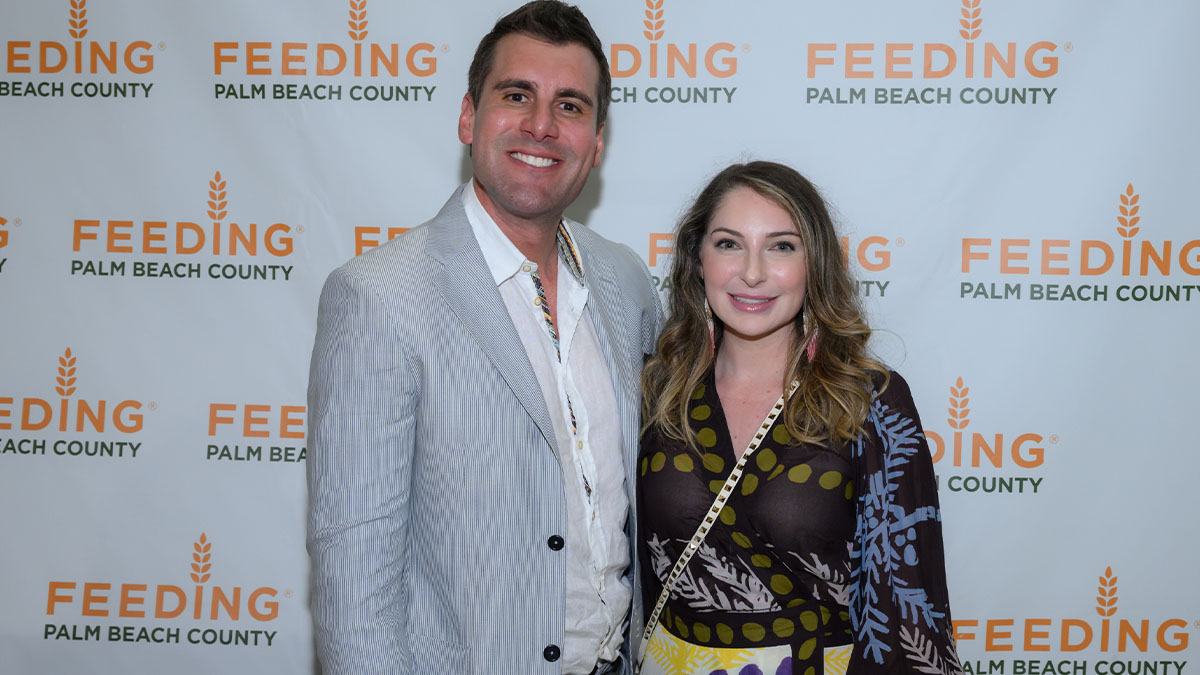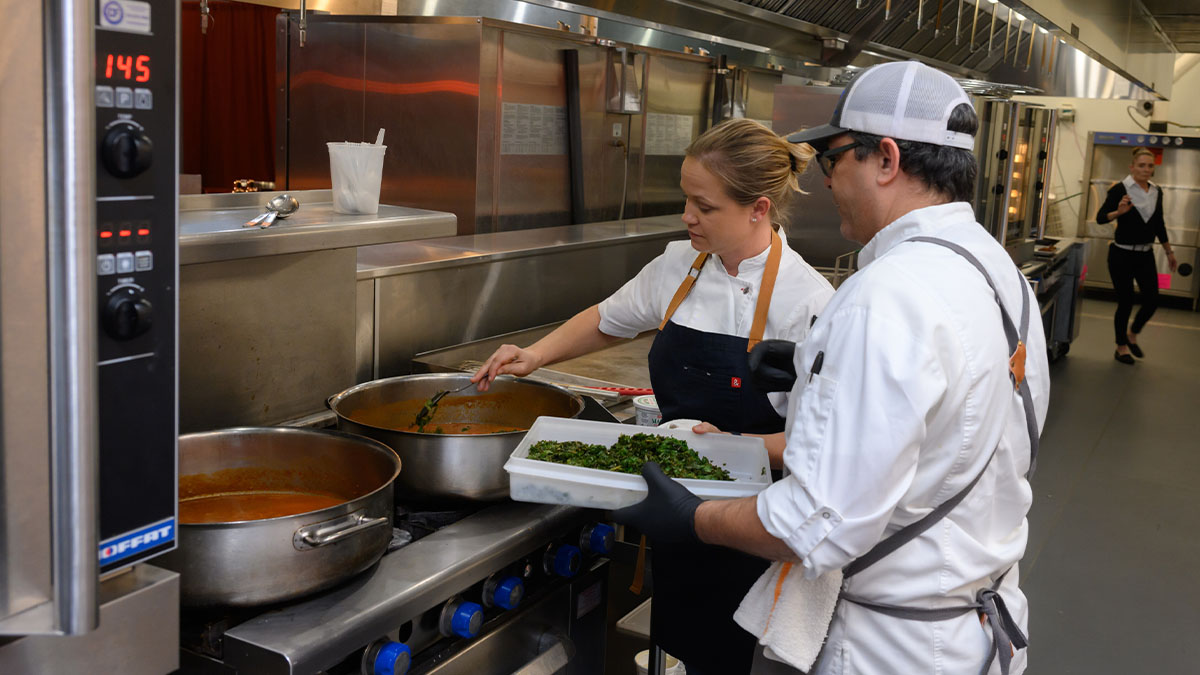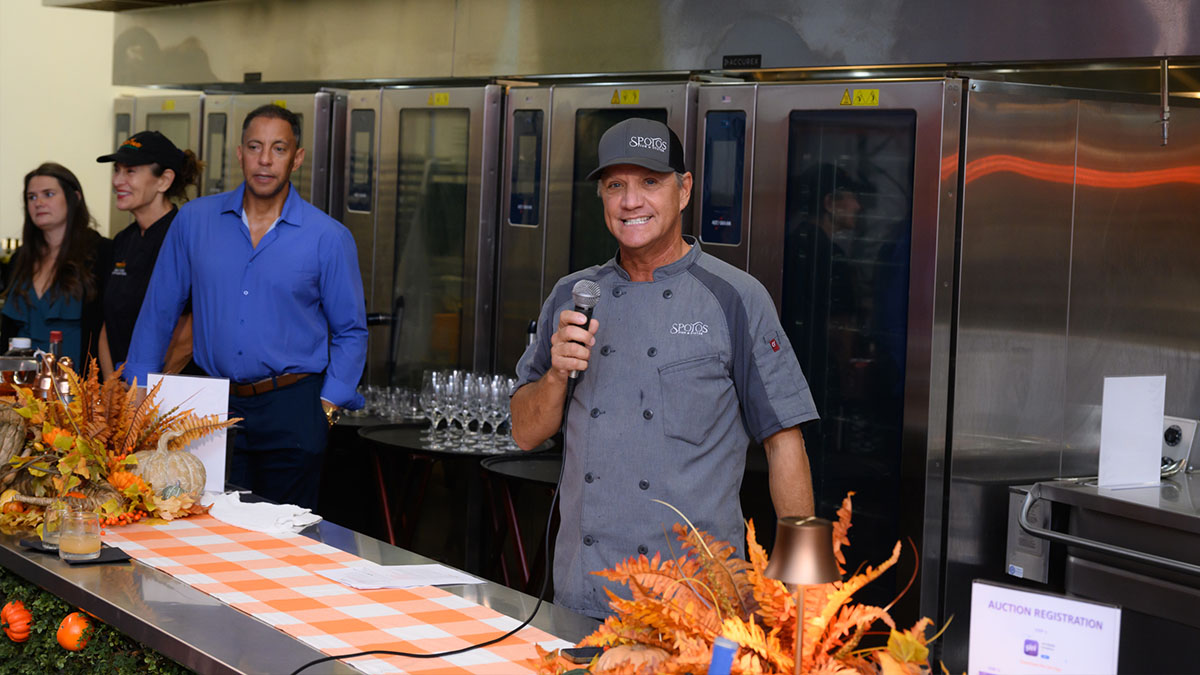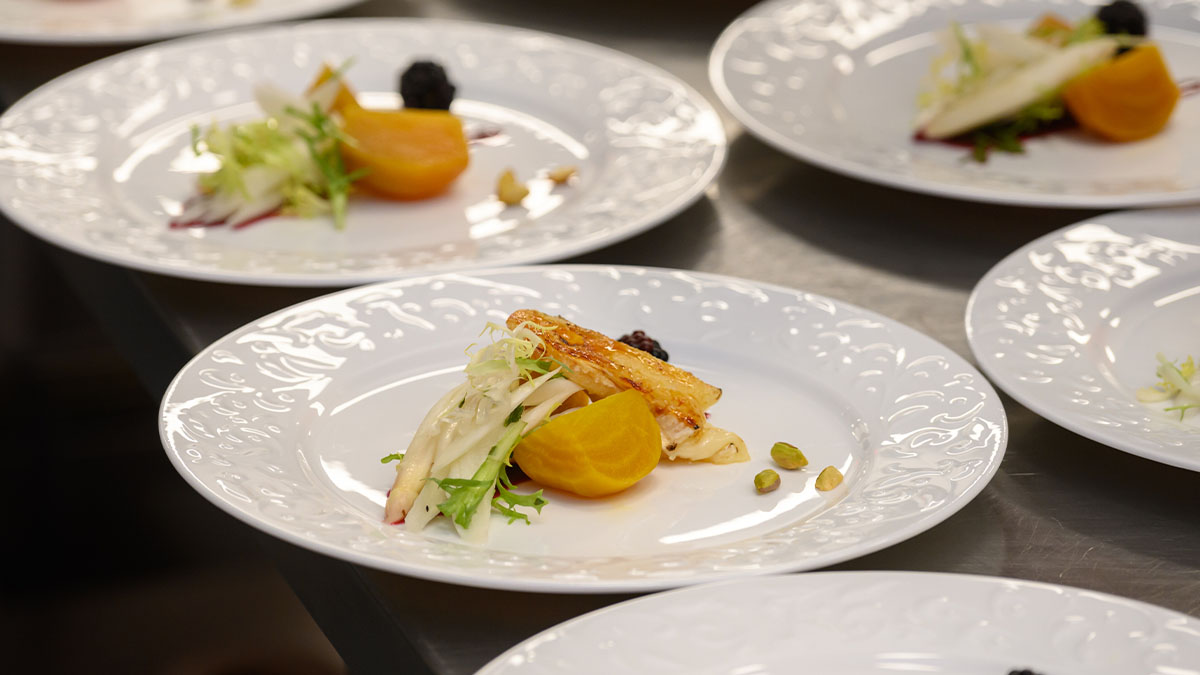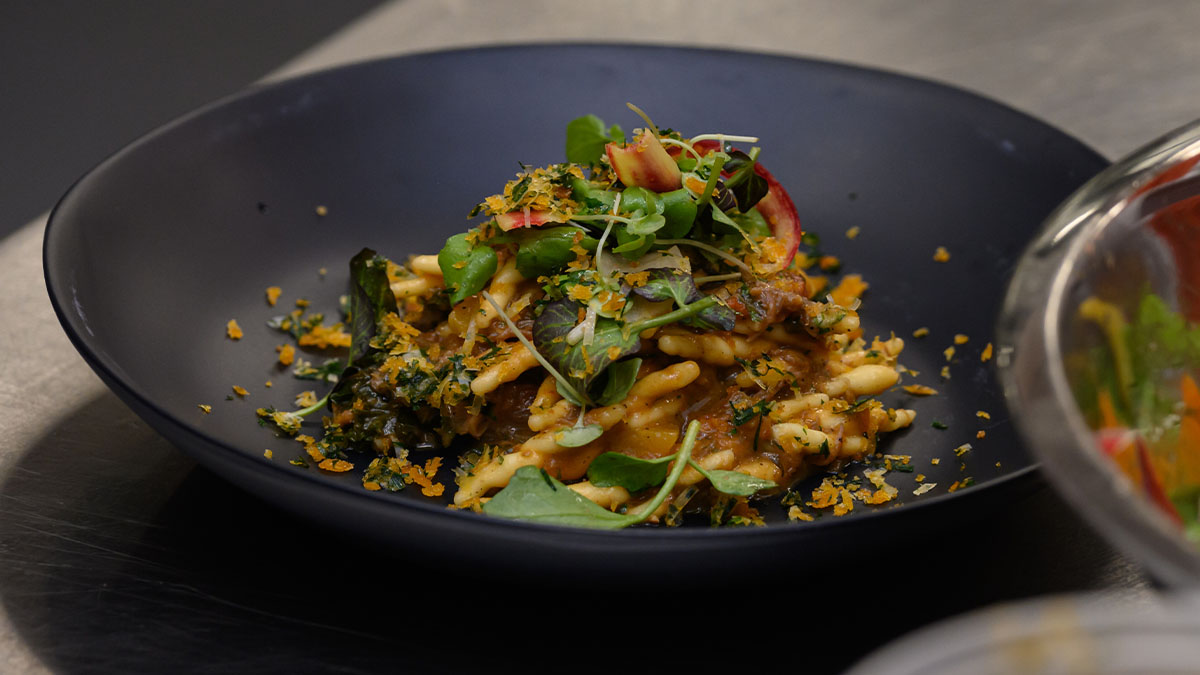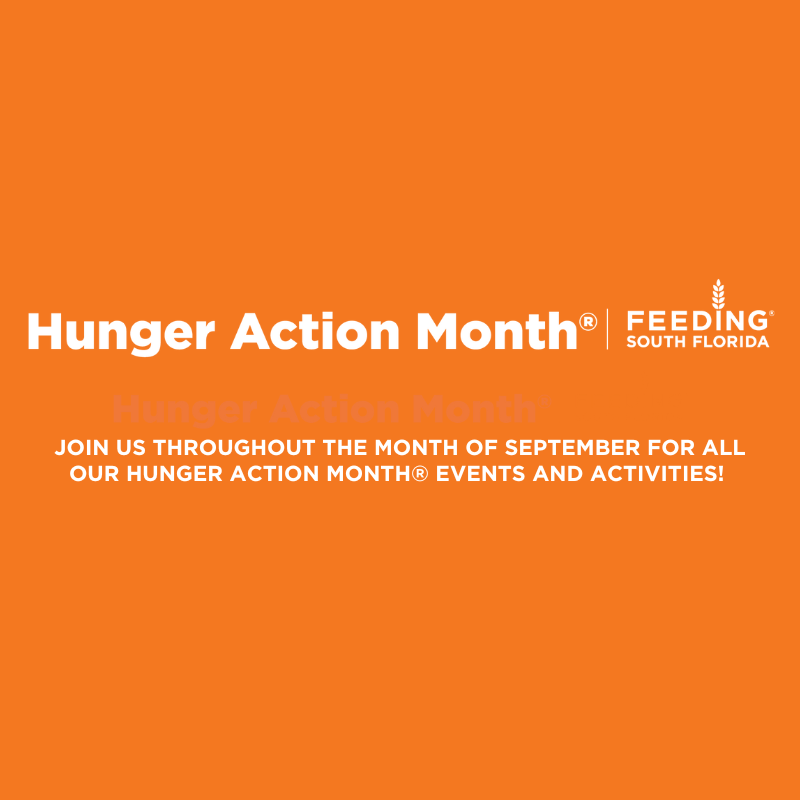 Hunger Action Month
September 2023
Hunger Action Month® happens every September and is an opportunity to Go Orange with us and take a stand against hunger in South Florida! We always have lots events to participate in like our Outrun Hunger 5K in Palm Beach, custom T-shirts for sale and fun volunteer events. If you or your 
organization want to make a big impact September is the month to do it.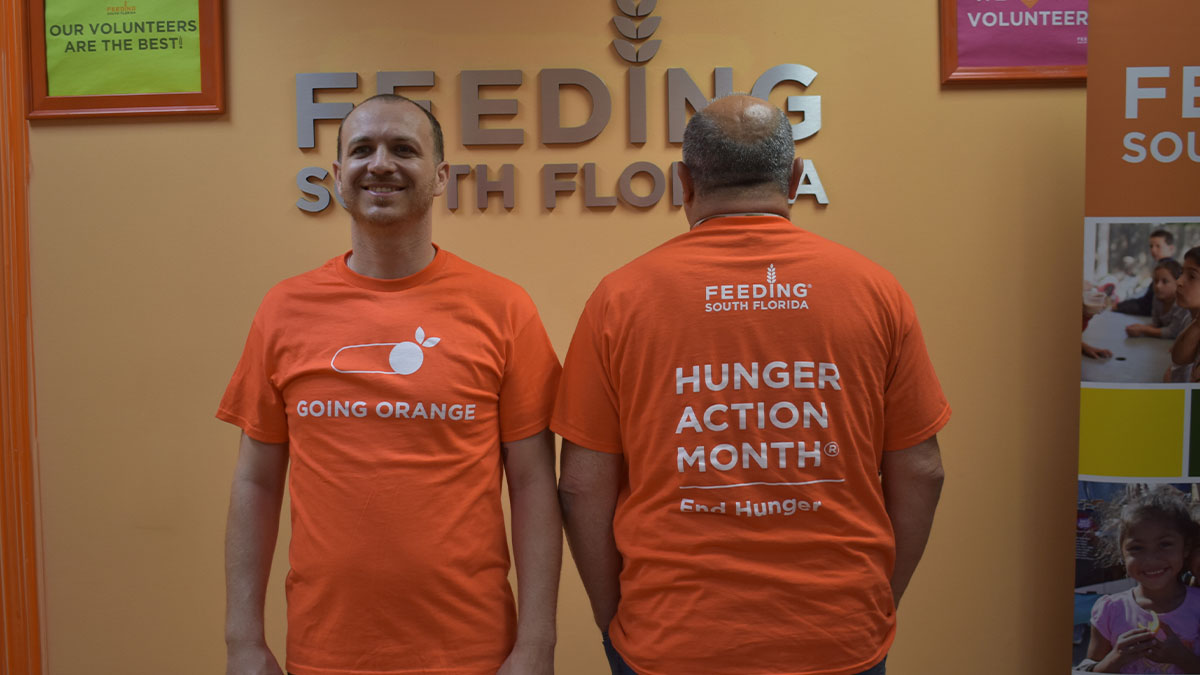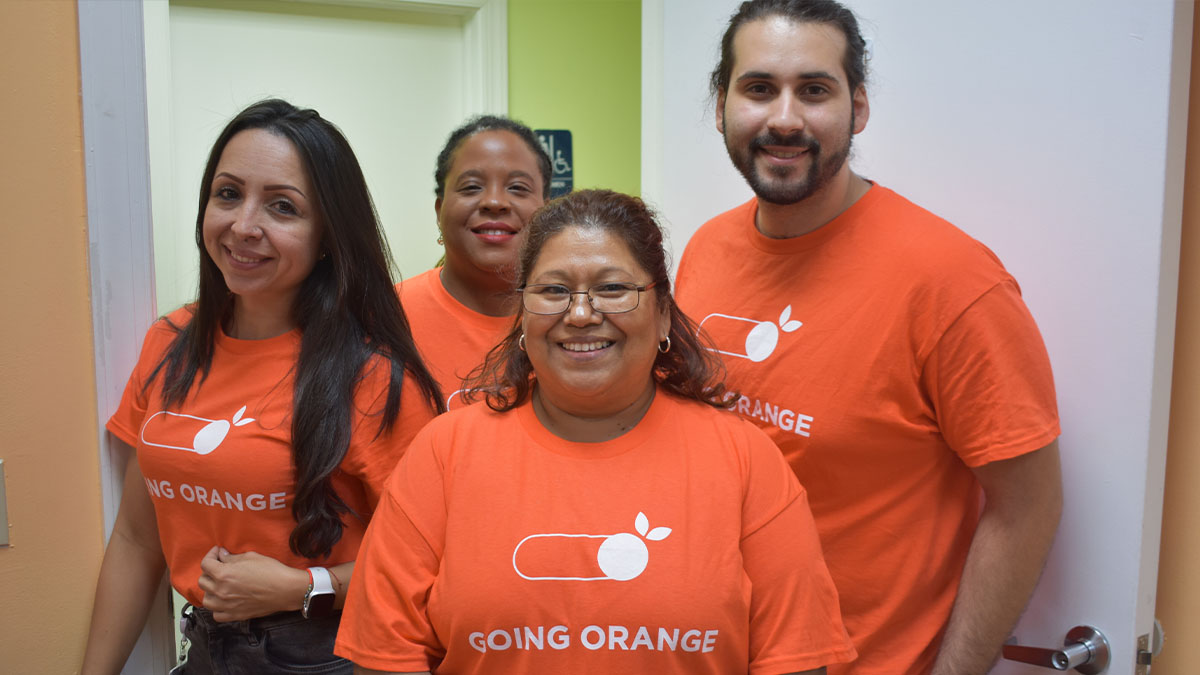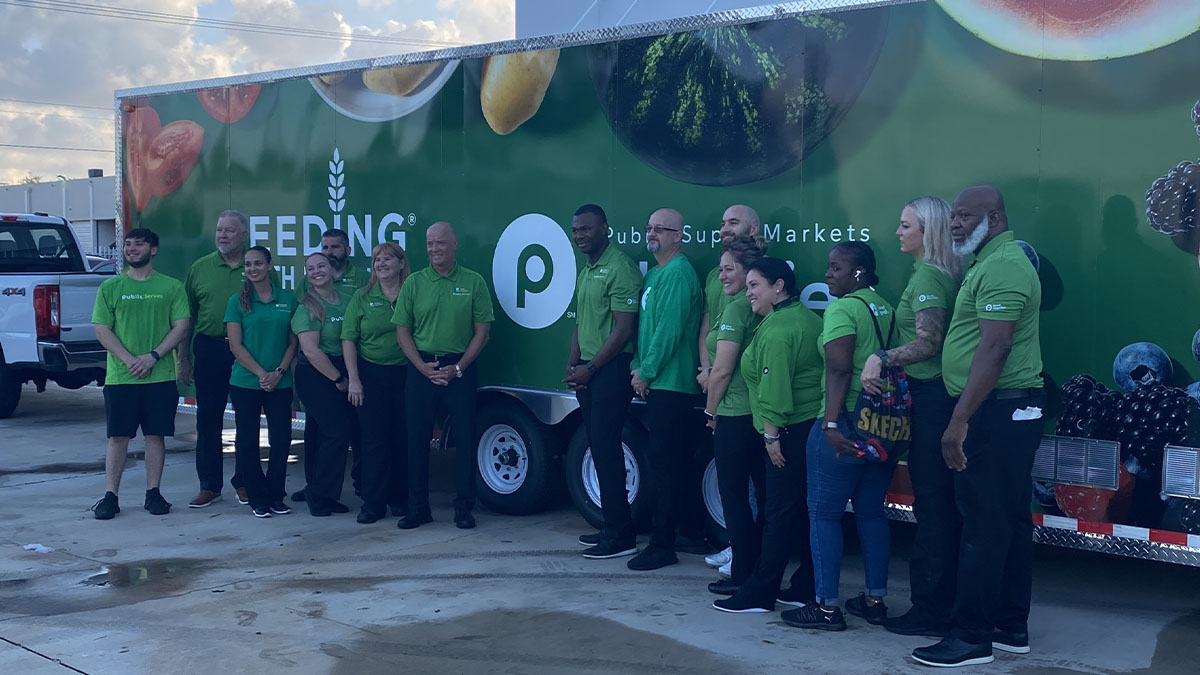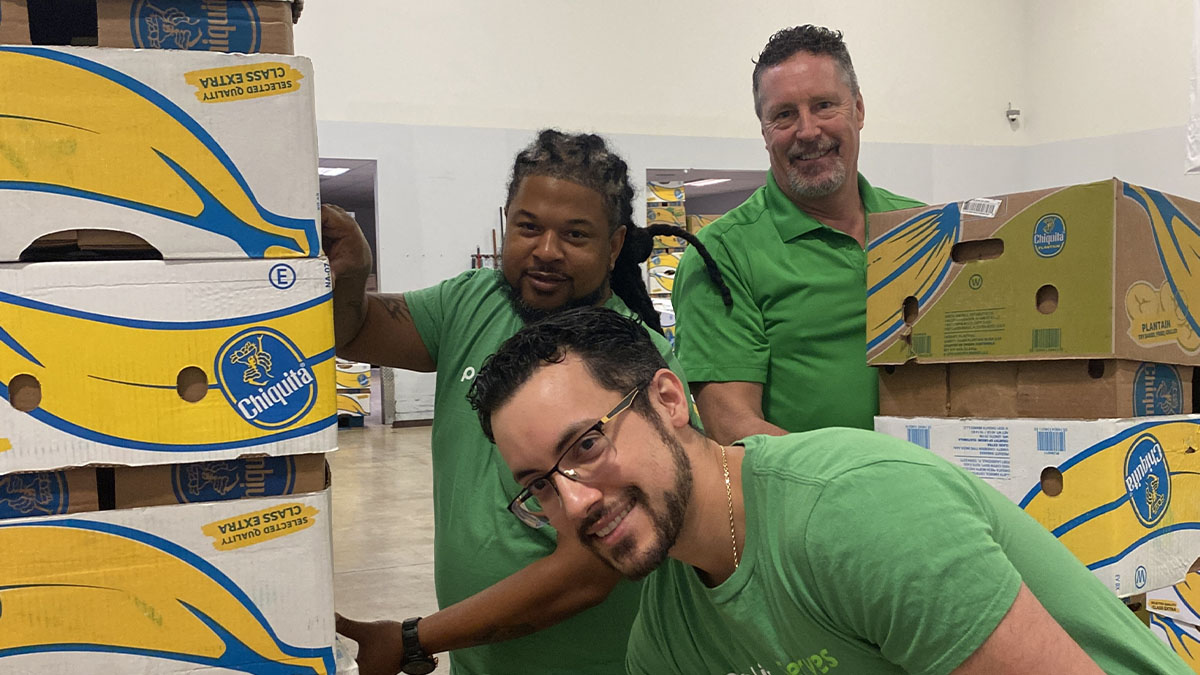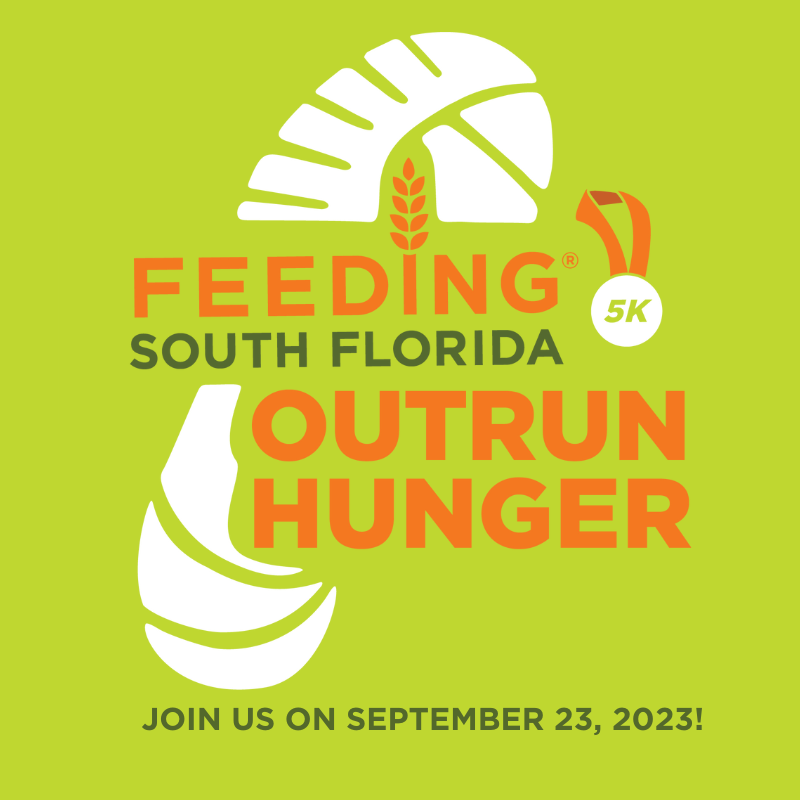 Outrun Hunger 5K Race – Palm Beach
September 23, 2023
What a great race. Thanks to all our participants and sponsors including JM Family Enterprises, Delta Airlines, Nicklaus Children's Hospital, Kroger and Avalon Bay Communities. Our next Outrun Hunger 5K event is at the start of 2024 (hint: it's taking place in Miami). Let's go!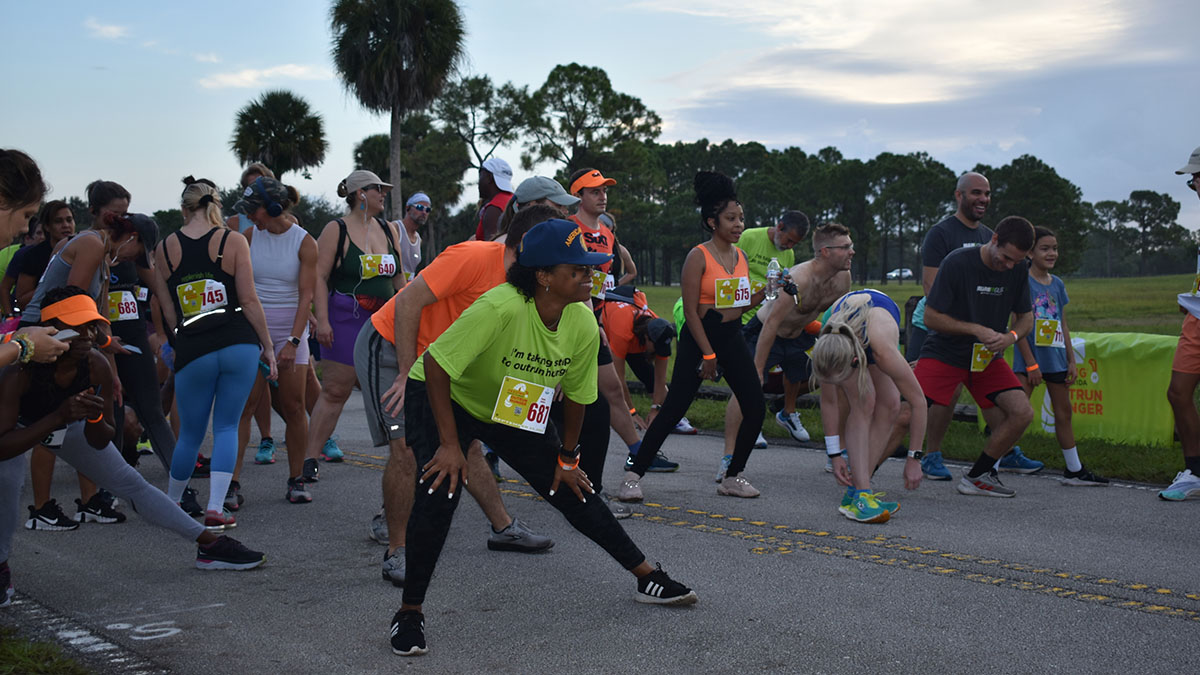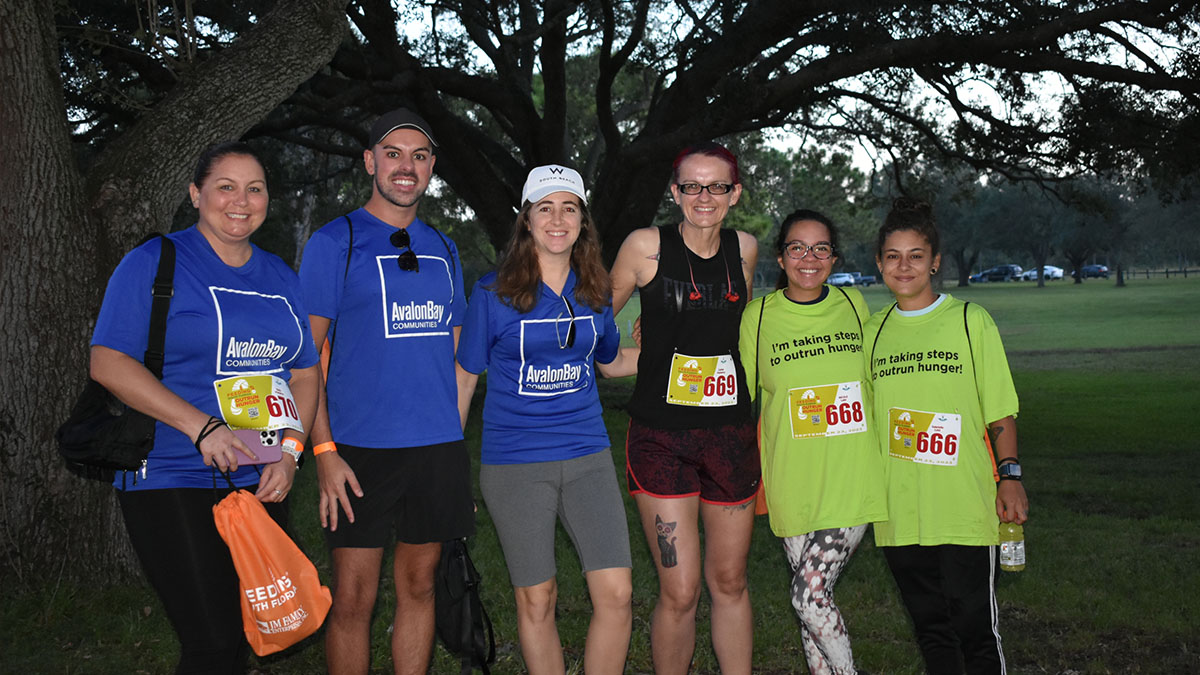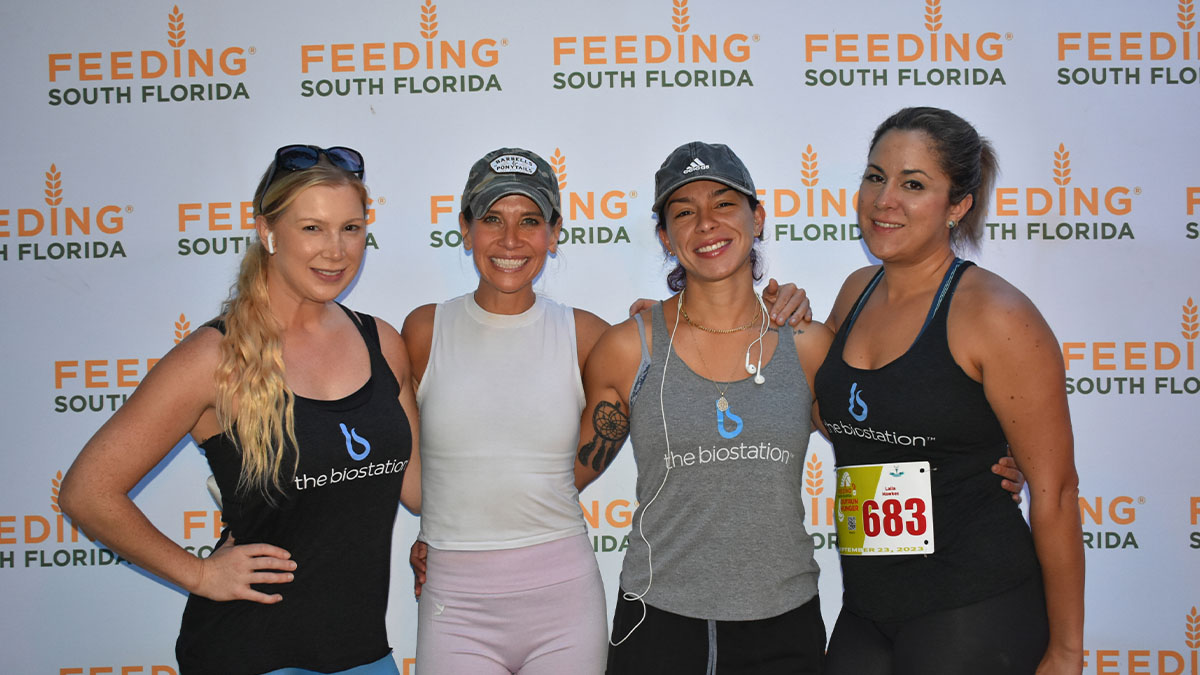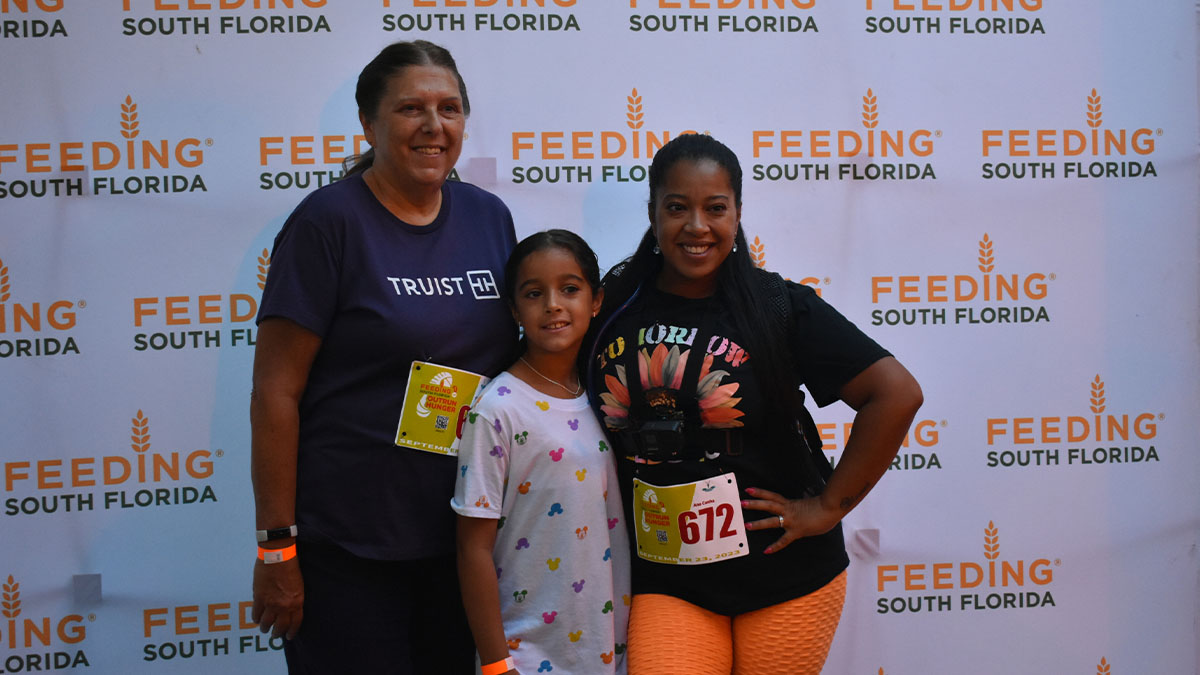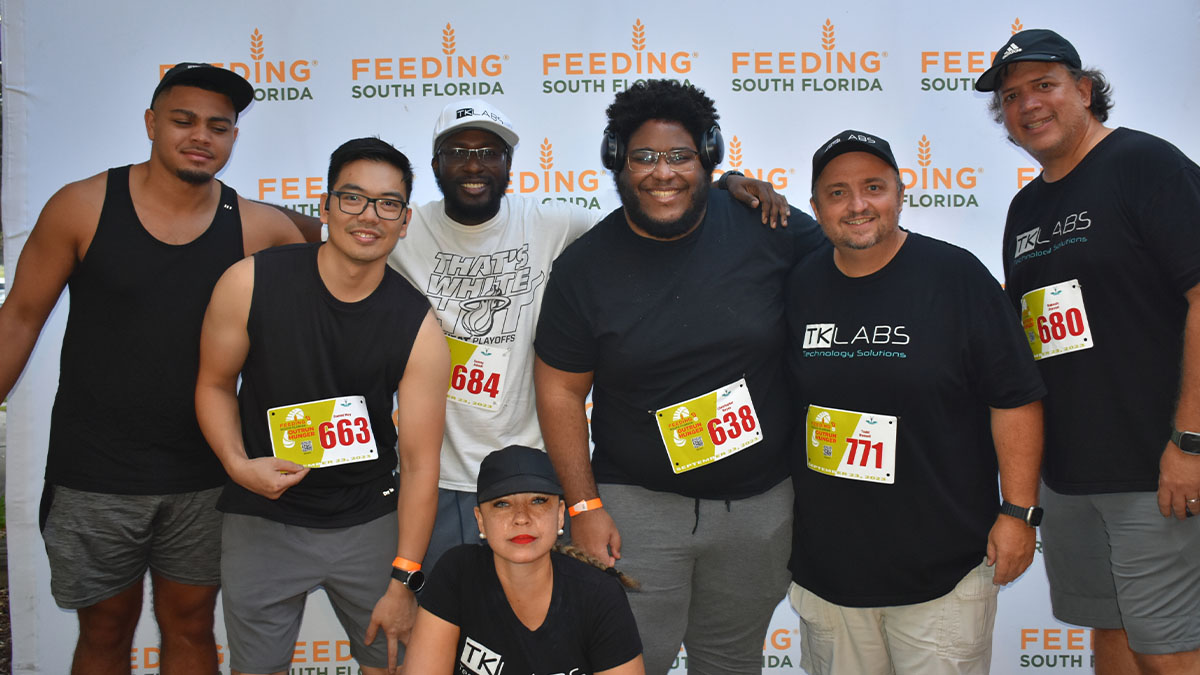 French Patisserie
Tuesday, September 26, 2023
We learned how to make Pate a Choux, the delicious pastry used for cream puffs and eclairs along with the crème pâtissier (pastry cream) to fill our puffs. Baking is fun and sometimes messy, but we are here for it as it's all a part of the learning experience.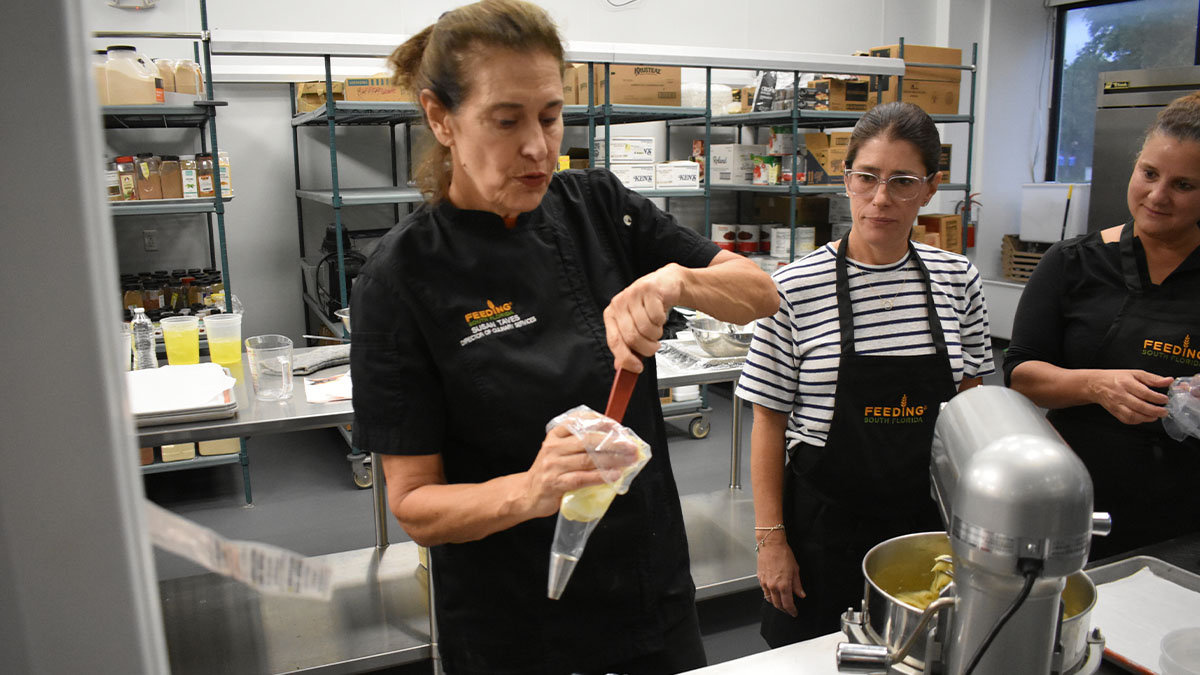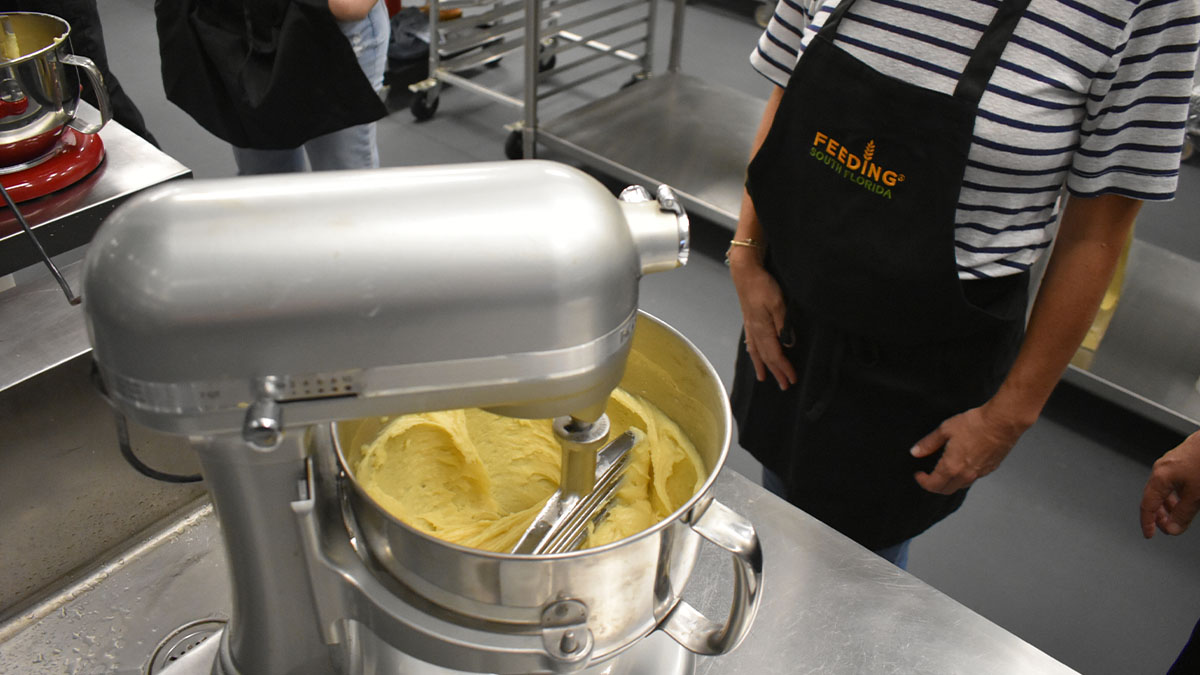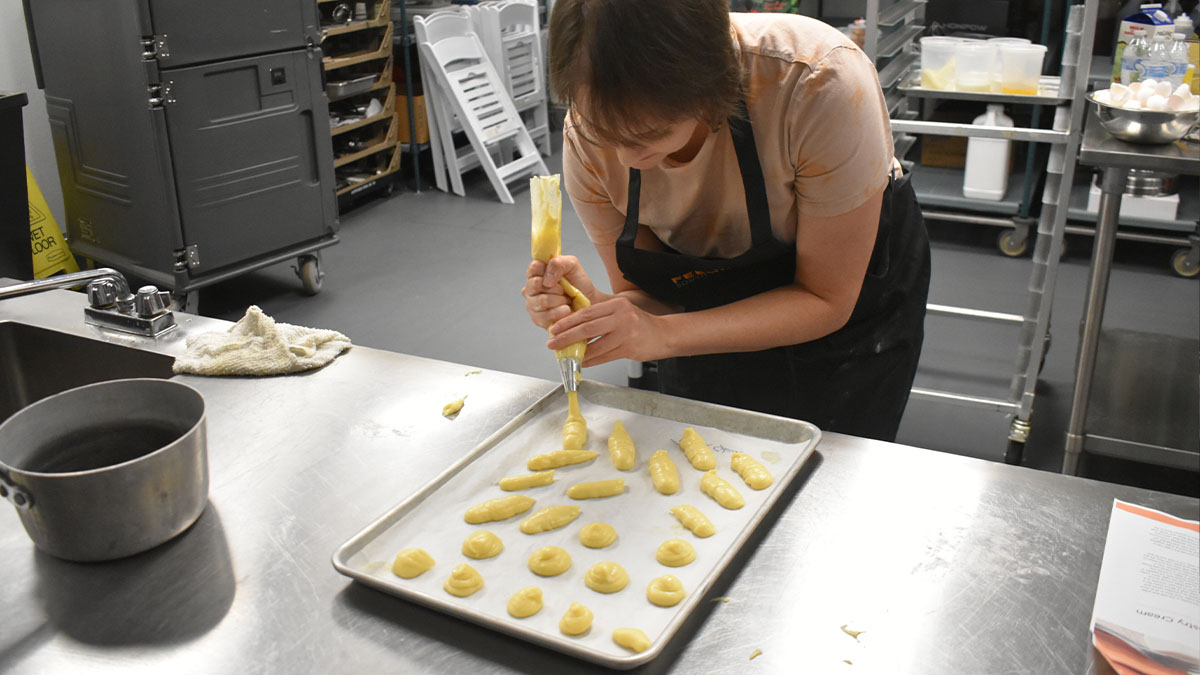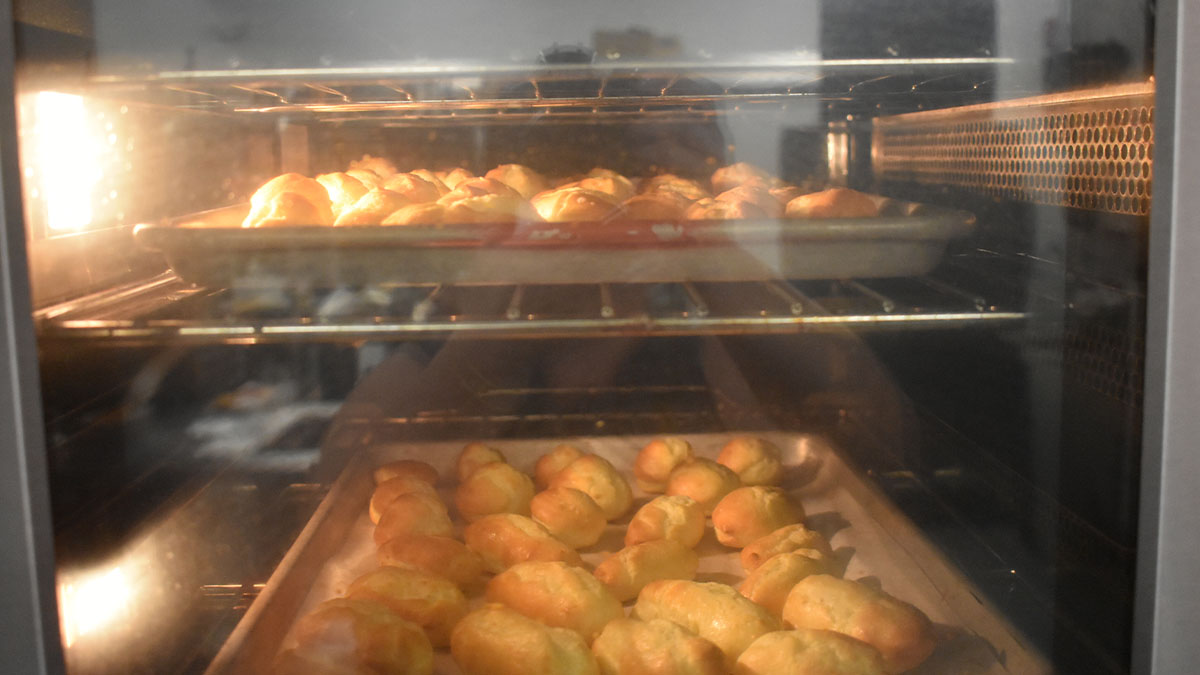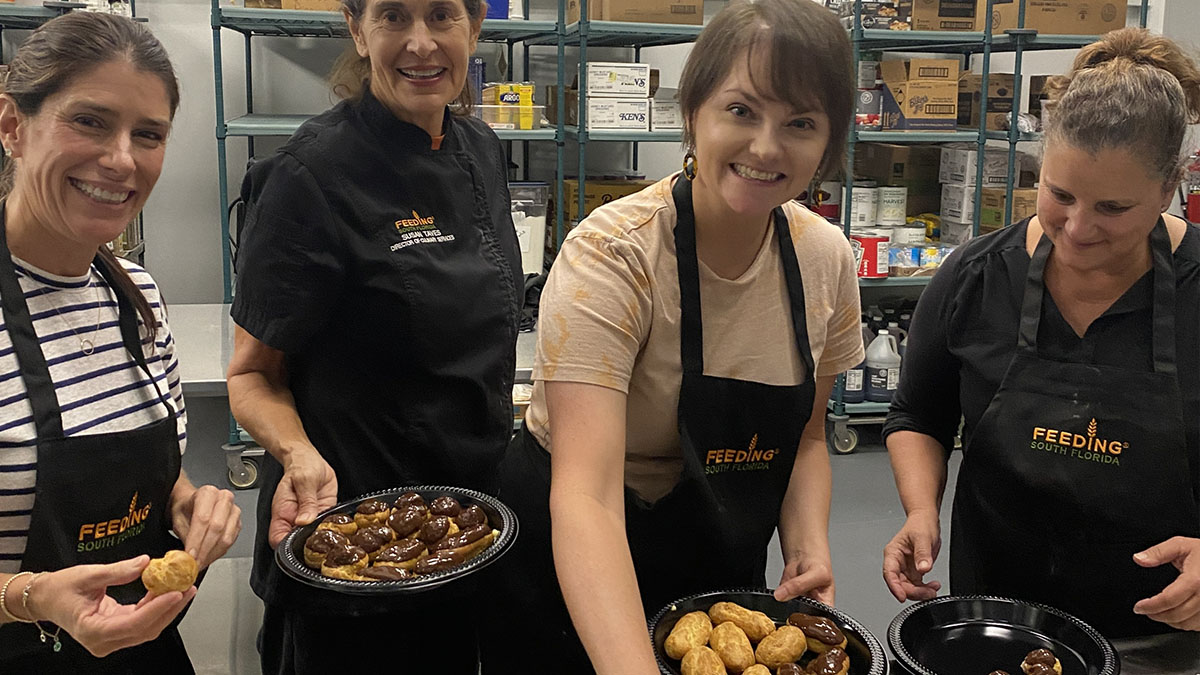 Intro to Knife Skills
Date: Saturday, September 23, 2023
Do you know the difference between a butter knife and a boning knife? Join us in our Community Kitchen to improve your knife skills. We will show you how to be more efficient and you can practice some basic cuts. We will use your vegetables and make a stir fry for lunch.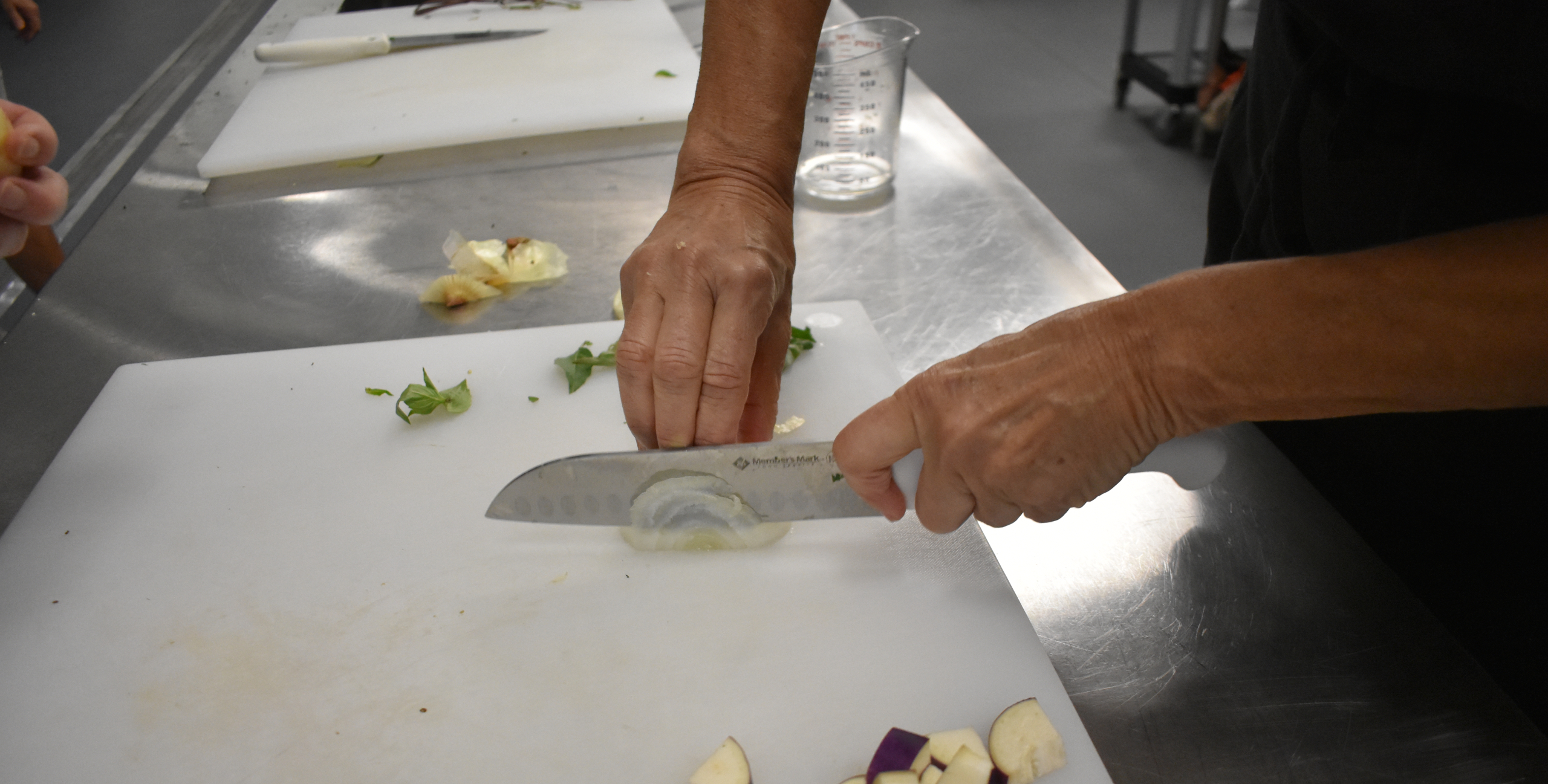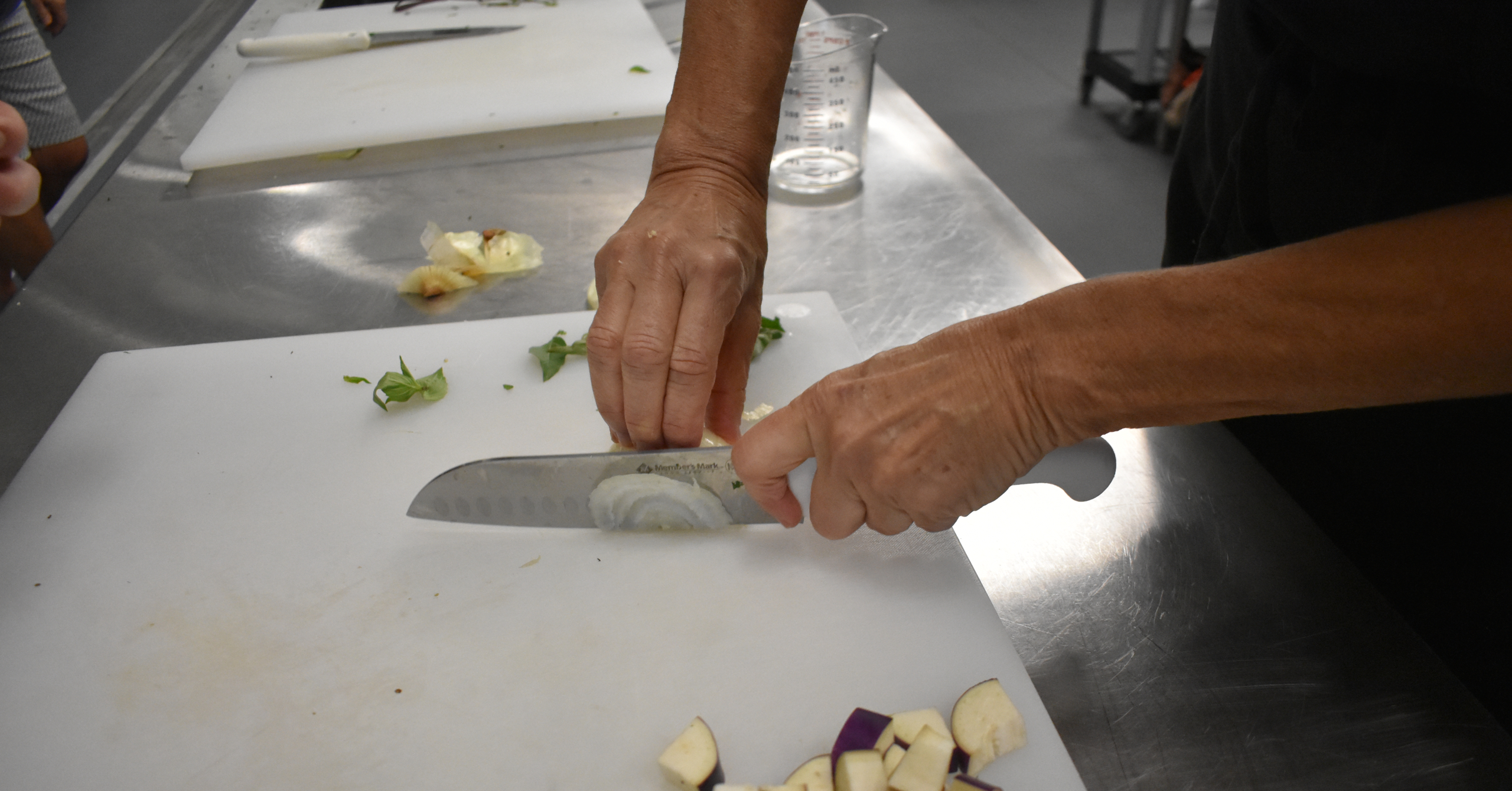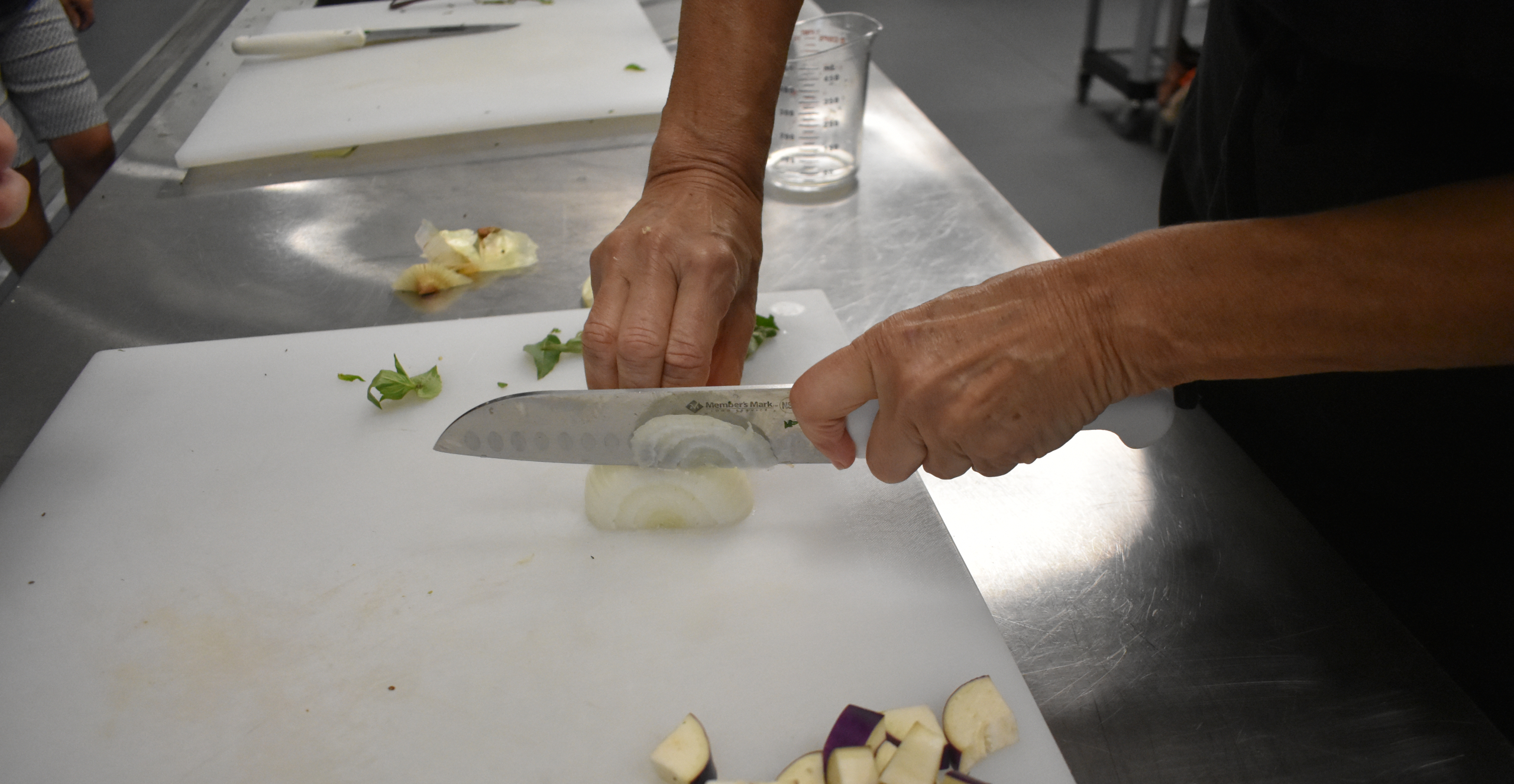 Pad Thai
Tuesday, September 12, 2023
The culinary landscape of Thailand is even yummier when you learn how to make it on your own. We chopped, combined, whisked, sautéed, sprinkled and gobbled up our mouthwatering Pad Thai. We all agreed, we'll never order take-out again. Be sure to be on the lookout for more cooking classes each month.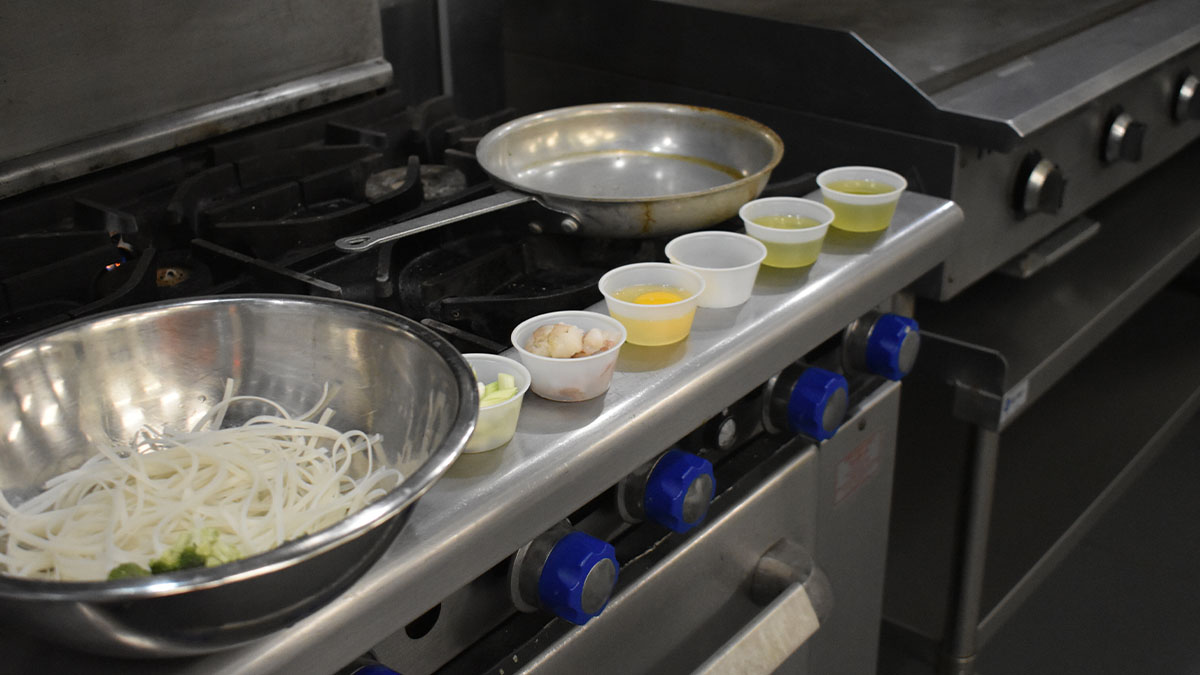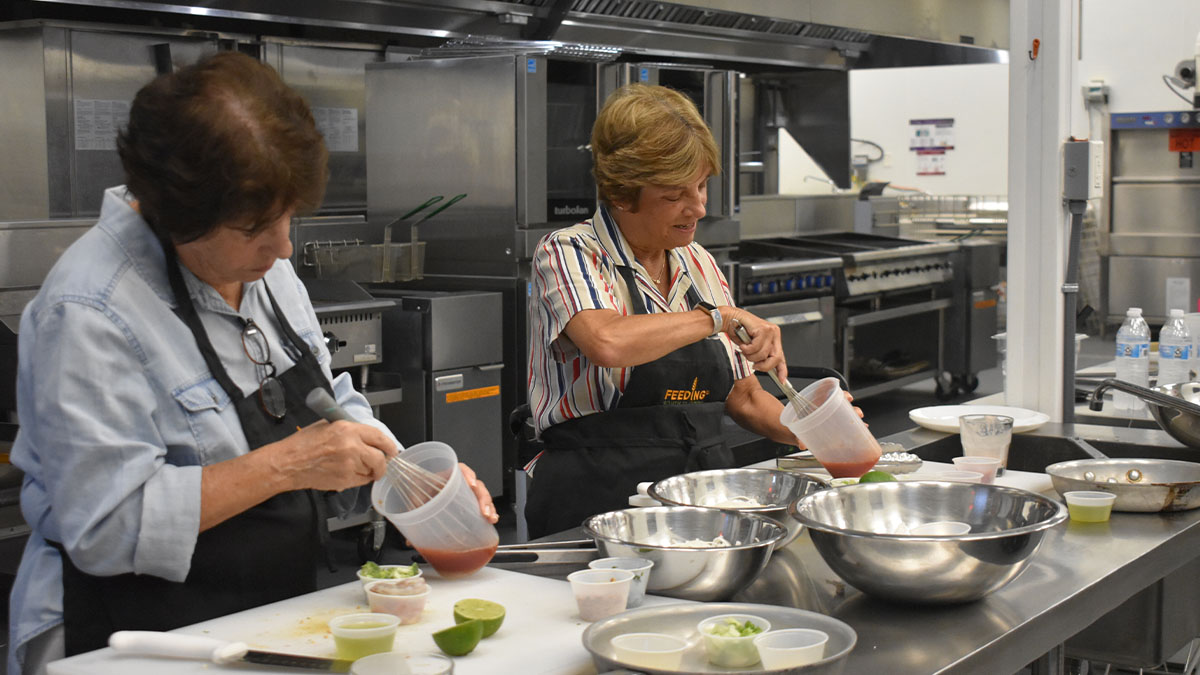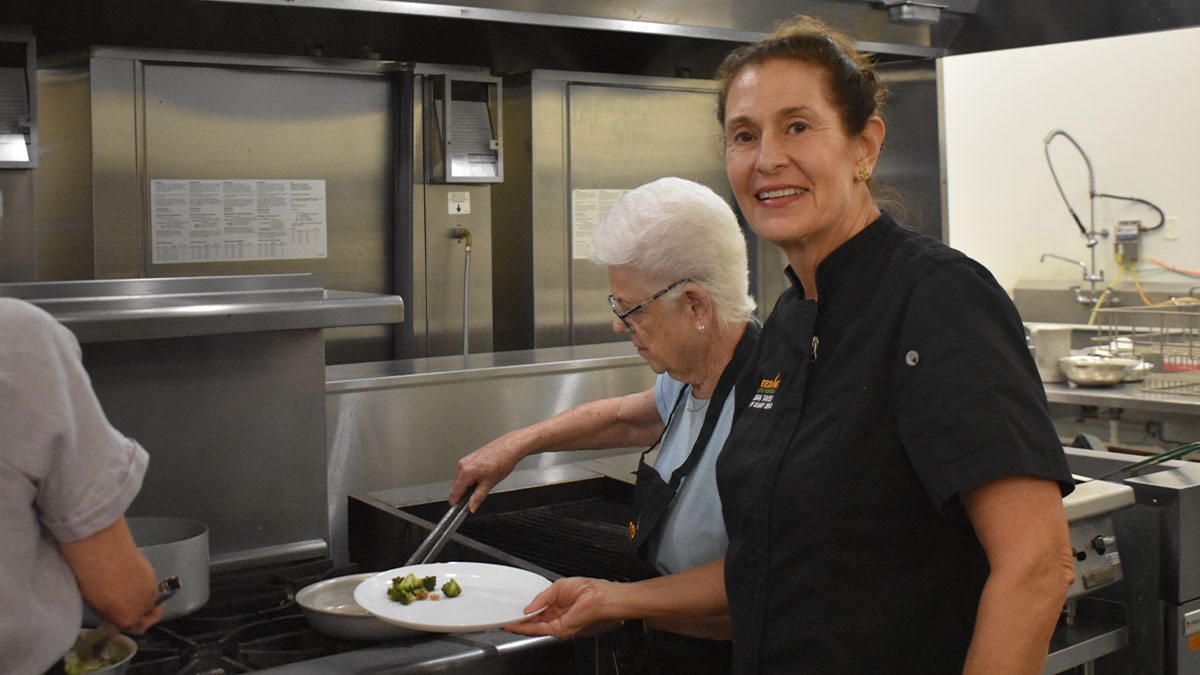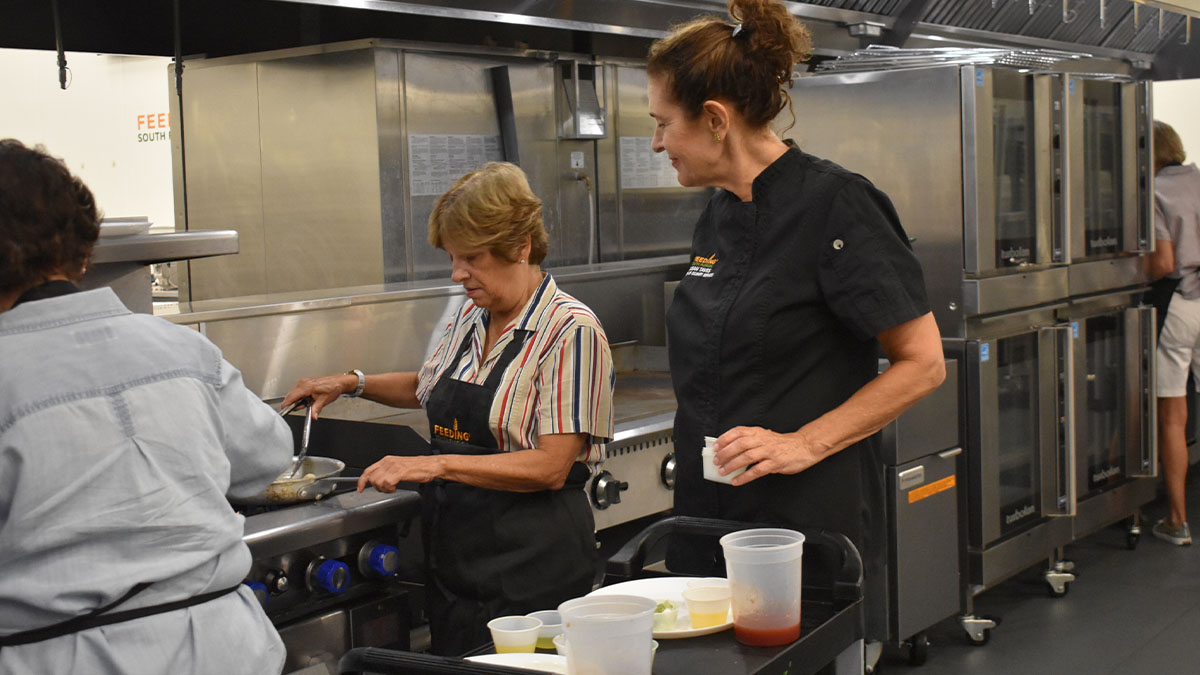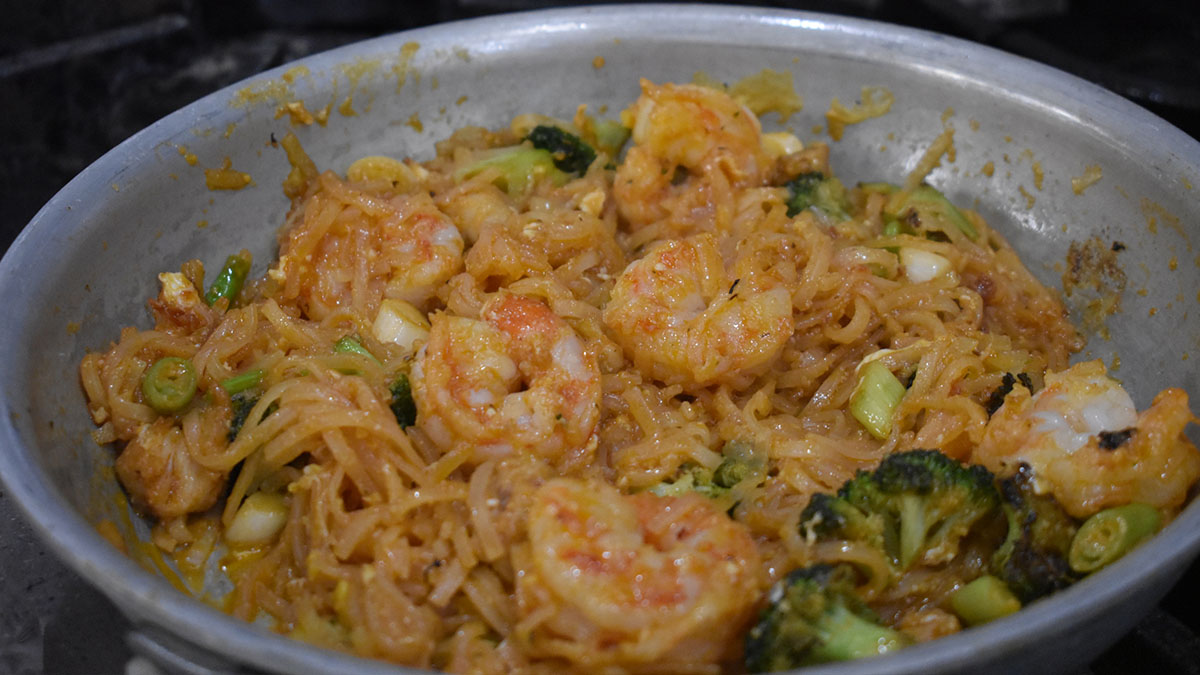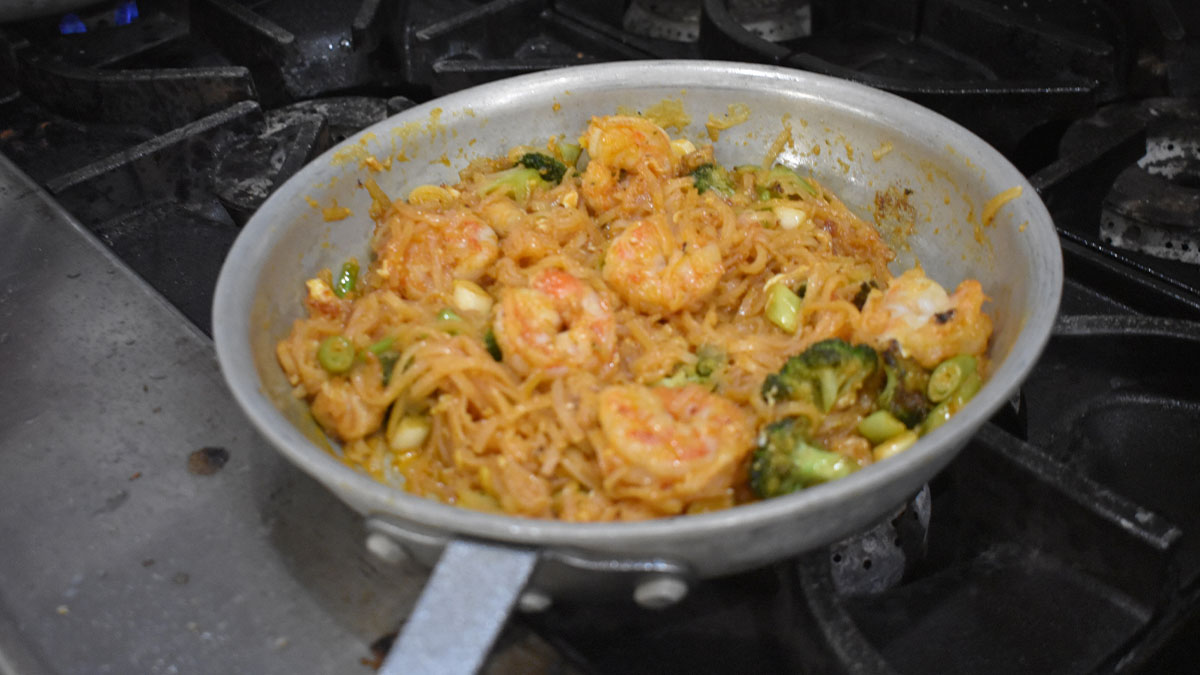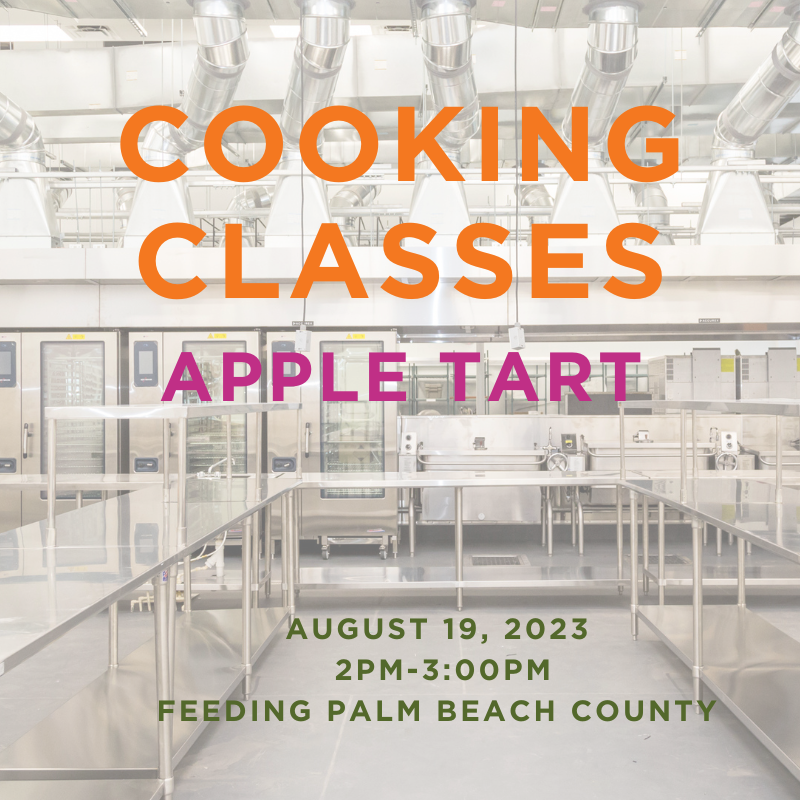 A Tarte for Two 
Saturday, August 19, 2023


What a wonderful time baking in our Community Kitchen in Boynton Beach and learning how to prepare a flaky delicious crust, apple filling, and transforming it into a sensational apple tart. Success never tasted go good.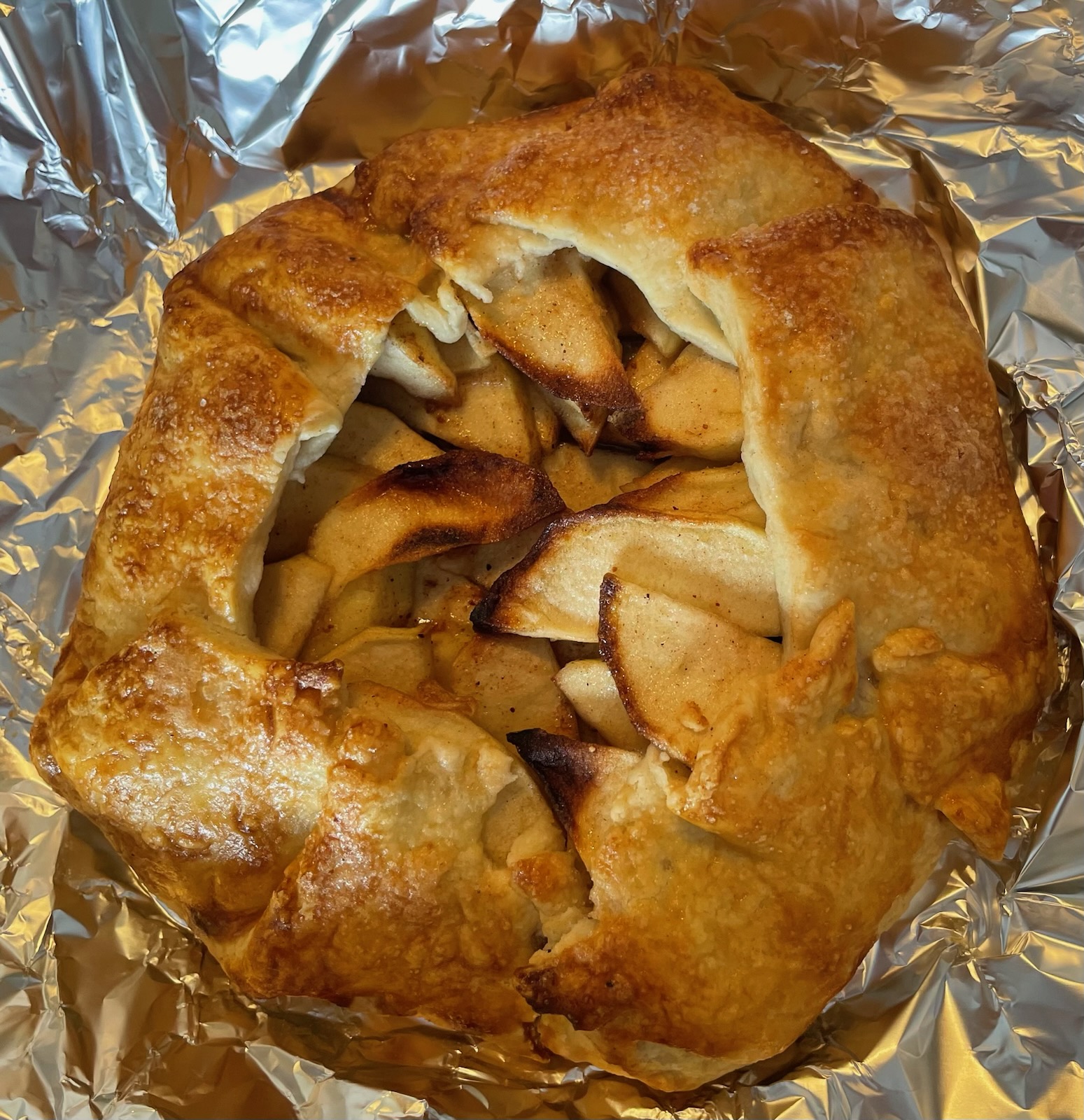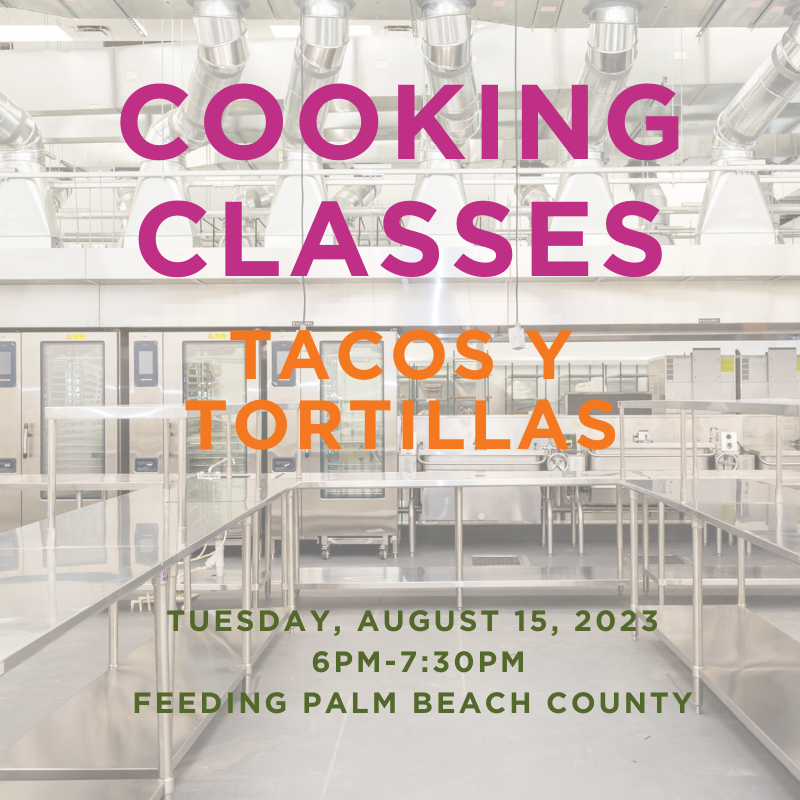 Tacos y Tortillas Cooking Class
August 15, 2023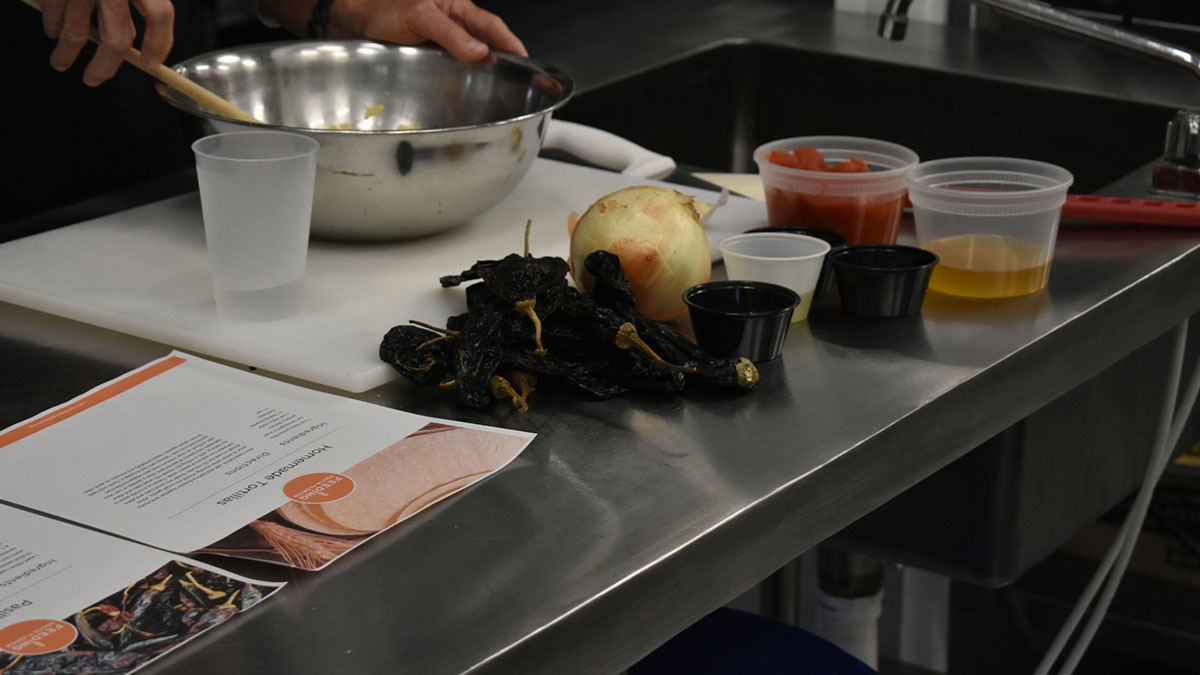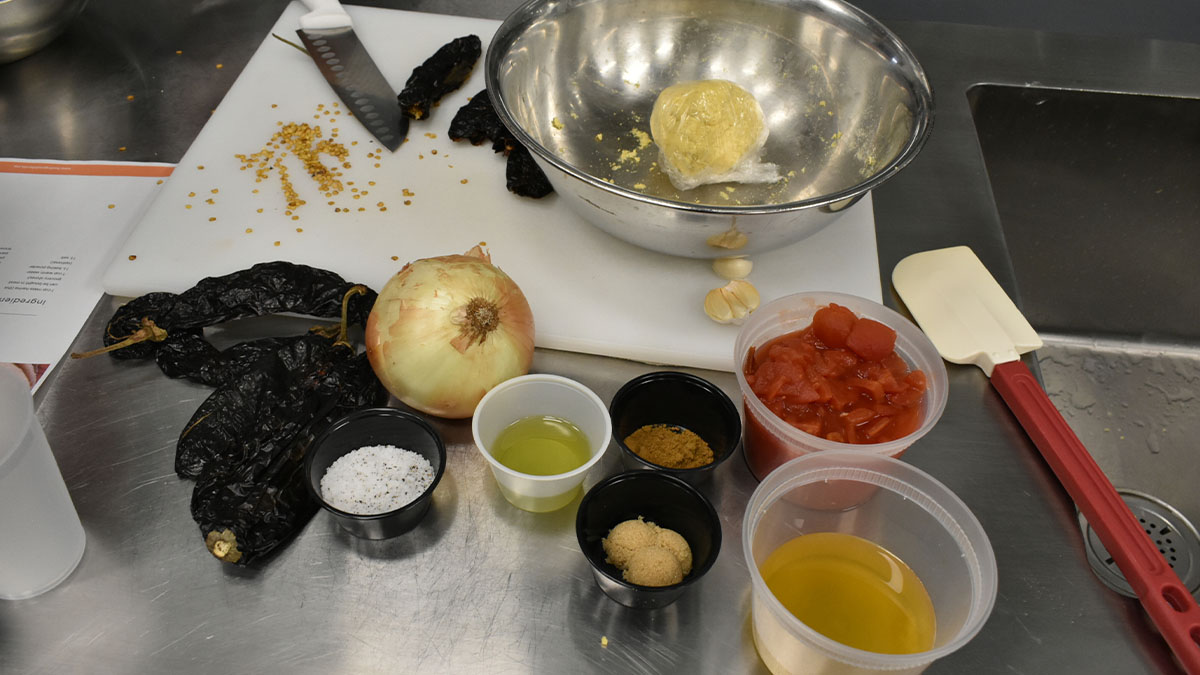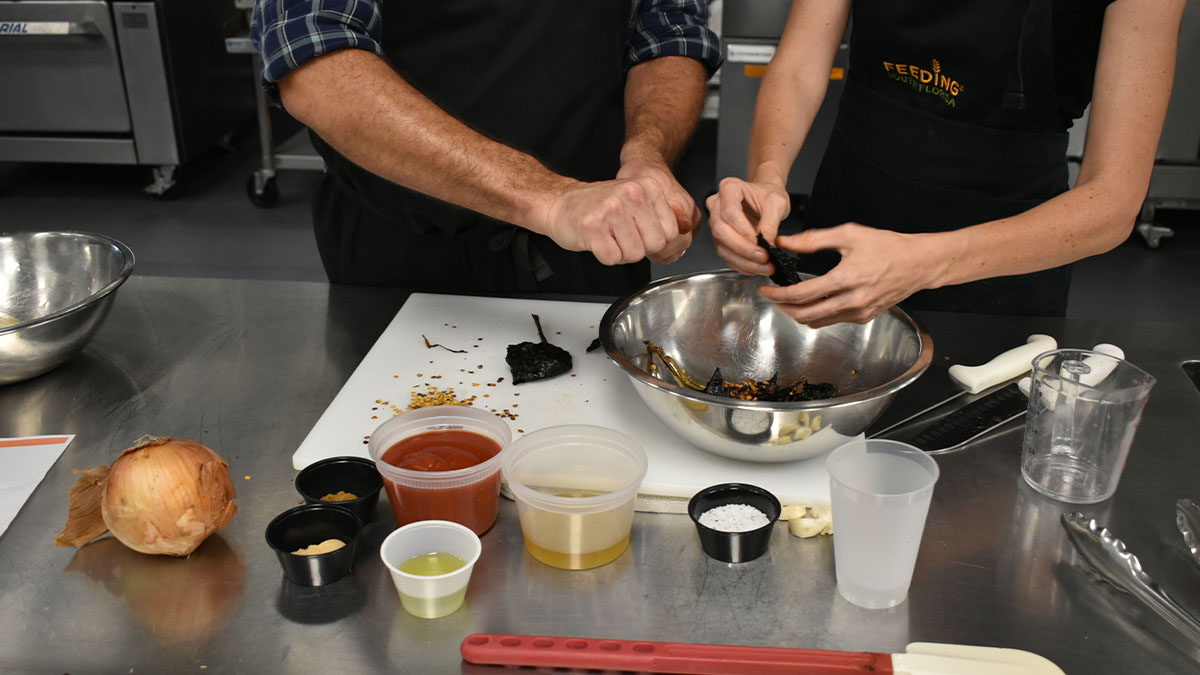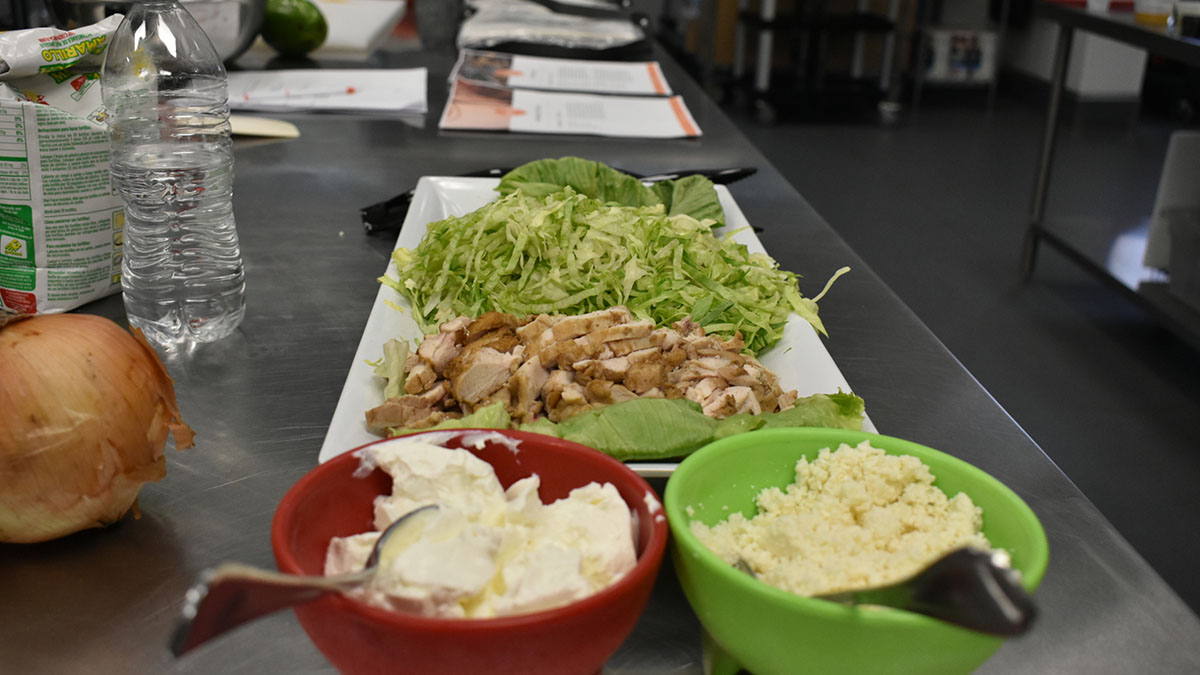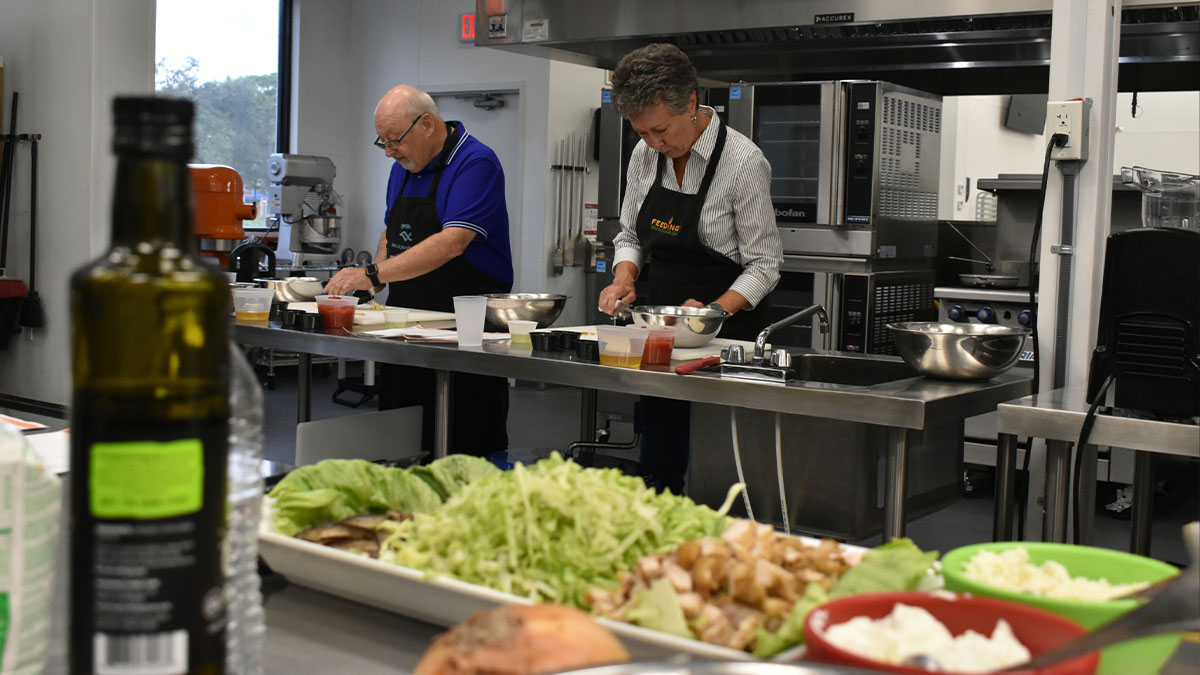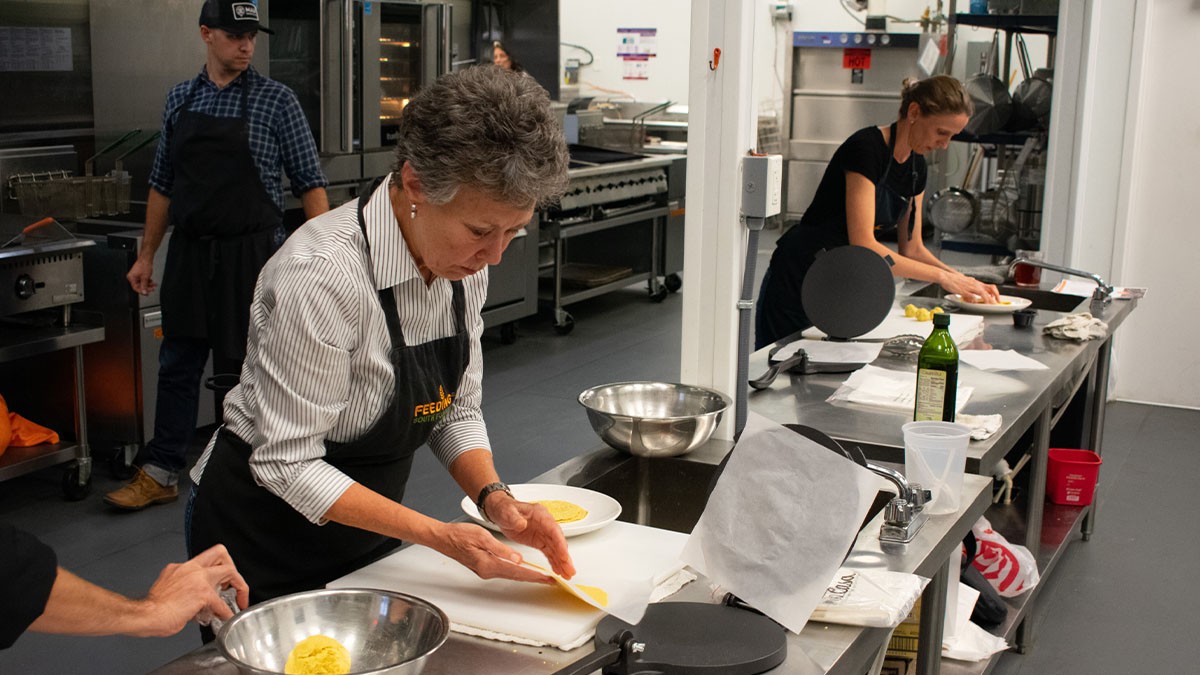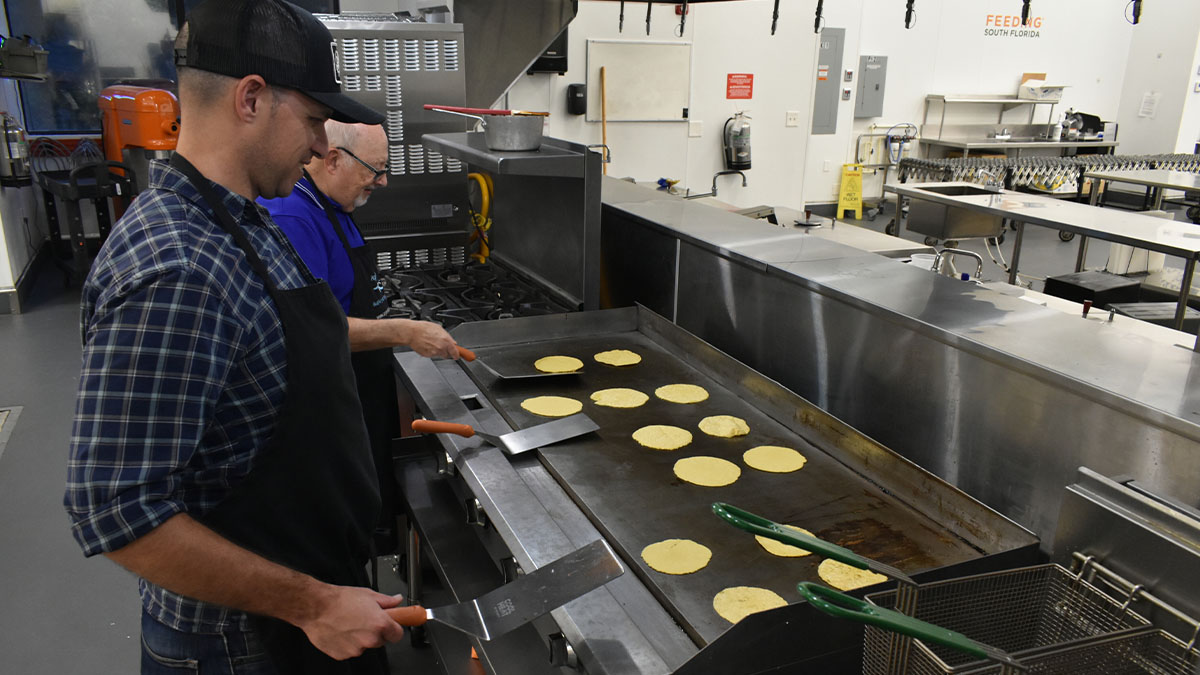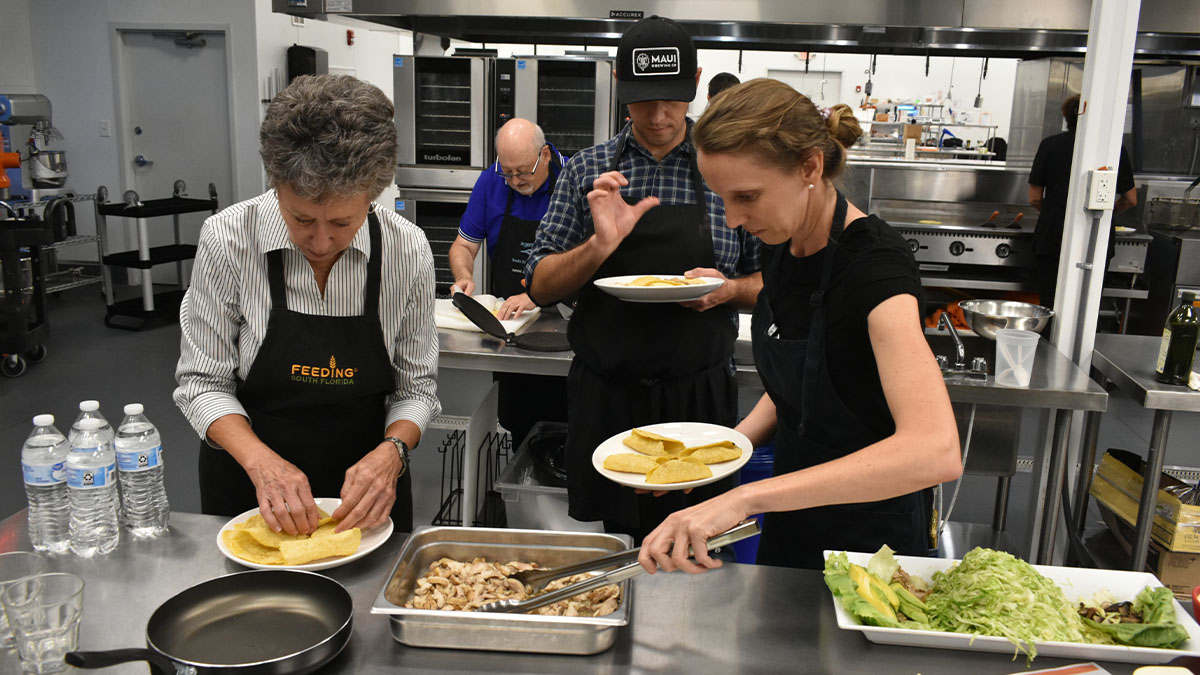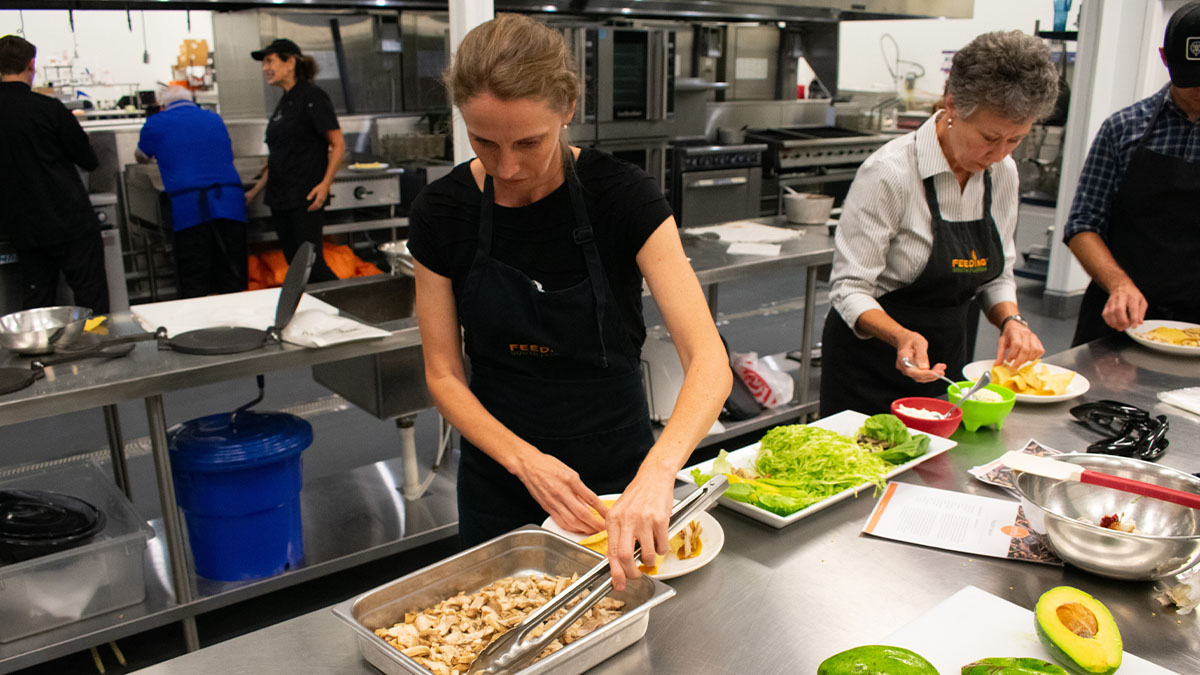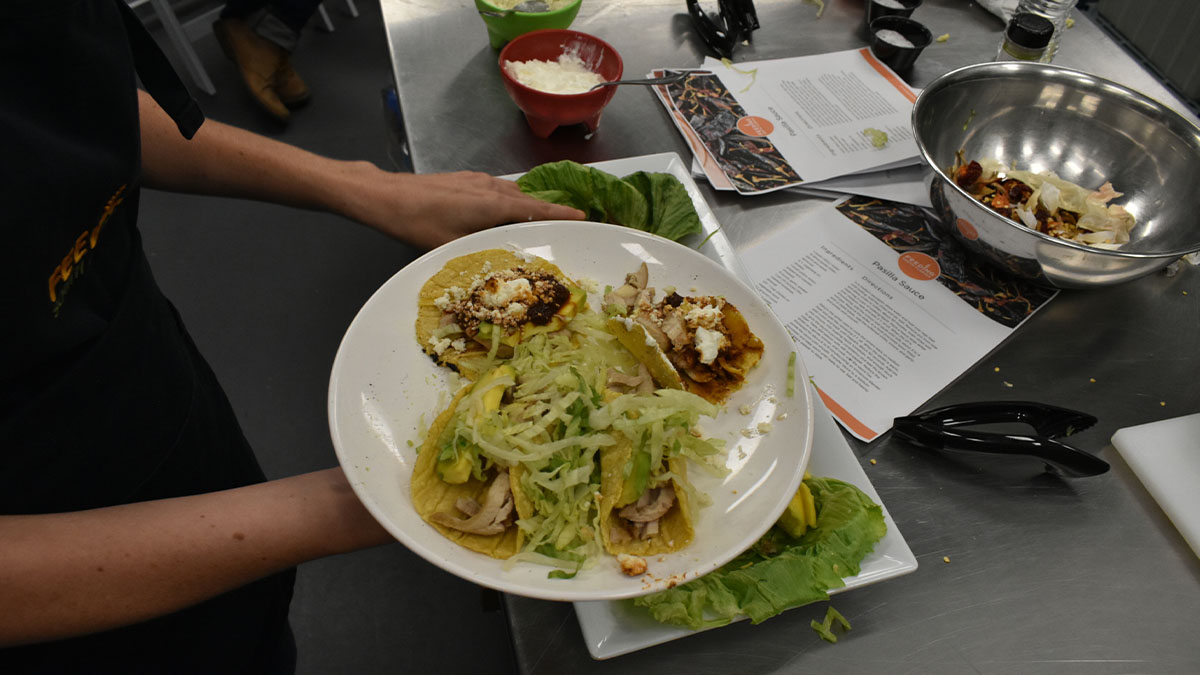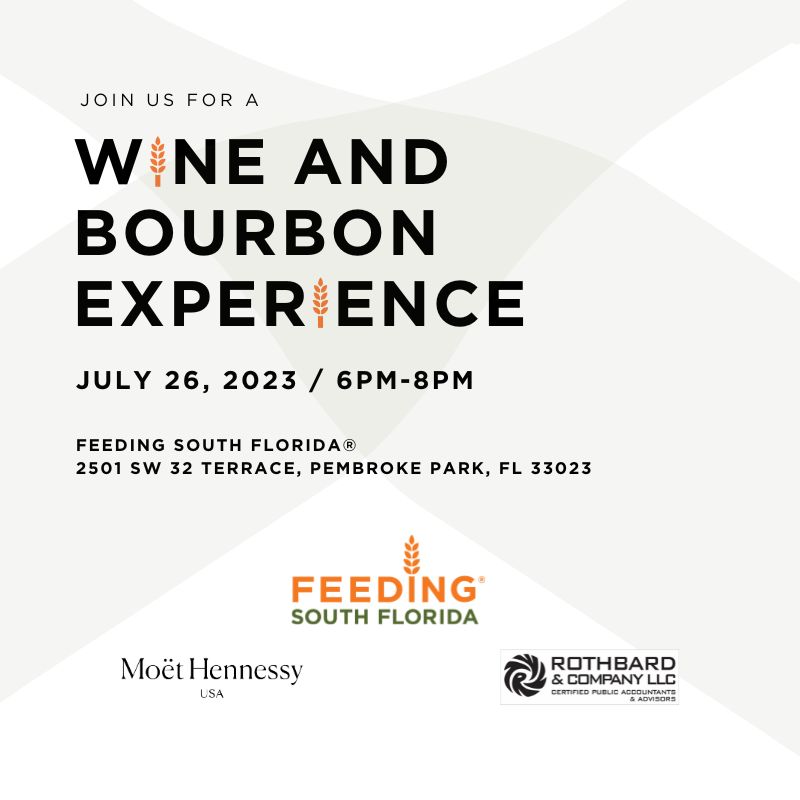 Wine and Bourbon Experience
July 26, 2023
Thank you for joining us on for this wine and bourbon tasting experience. We hope you enjoyed the wine, the bourdon, and the silent auction. Be sure to join us for the December 5, 2023 event in Palm Beach.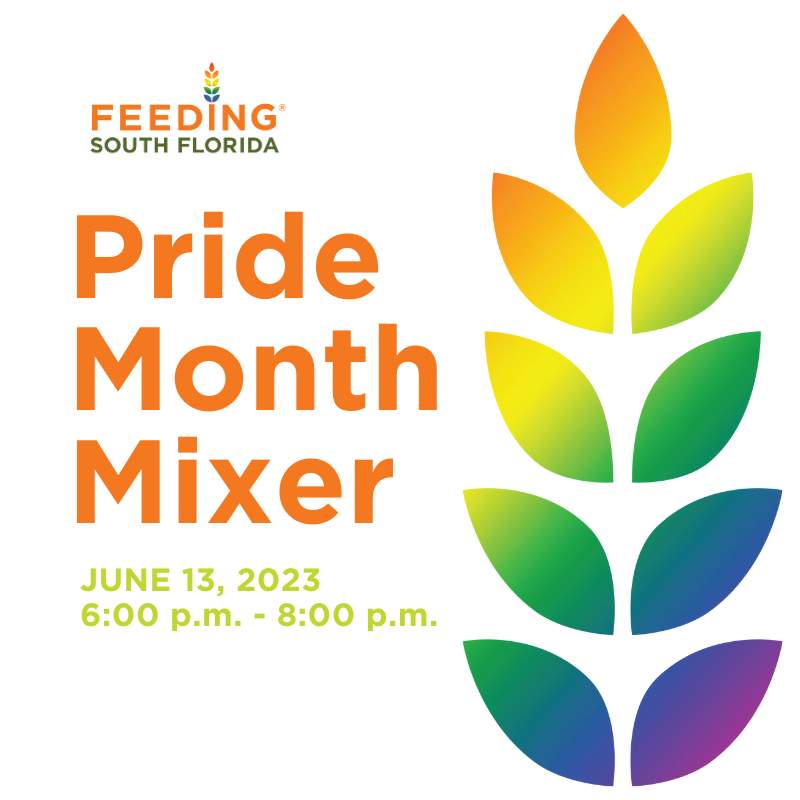 Pride Month Mixer
June 13, 2023
A big thank you to everyone who attended. Stay tuned for next year's event to honor Pride Month. While the celebration may have come to a close, we are still selling our fabulous shirts because we are proud to serve.
Order our I AM PROUD TO SERVE shirts for $25.00 today.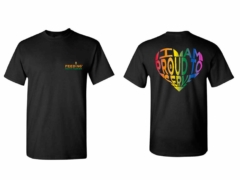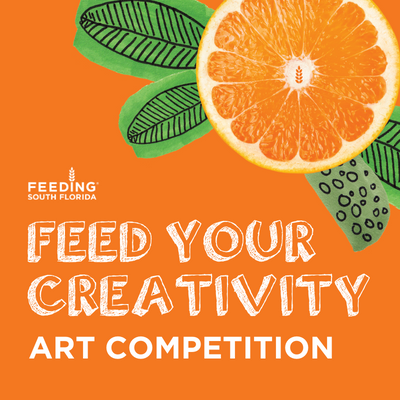 Gallery Night 2023
It was a fantastic night to celebrate all the student artists and teachers who supported them to create a masterpiece!
Feed Your Creativity Art Competition 
April – May, 2023
Students: Grades K-12 in Palm Beach, Broward, Miami-Dade, and Monroe Counties are eligible to enter.
Why? Because, when school is not in session, kids of all ages are impacted as they no longer have access to free and reduced meals, leaving them hungry as their family struggles to find additional resources for food. Intensifying this time of year is the fact that donations of food and funds to Feeding South Florida® are historically low as our community enjoys their summer travels. Our Feed Your Creativity Art Competition kicks off our Summer Hunger Ends Here campaign which is designed to raise awareness and funds necessary to end summer hunger for kids in South Florida. Review the 2024 toolkit below and get prepared to participate in next year's competition, which will kick off in April!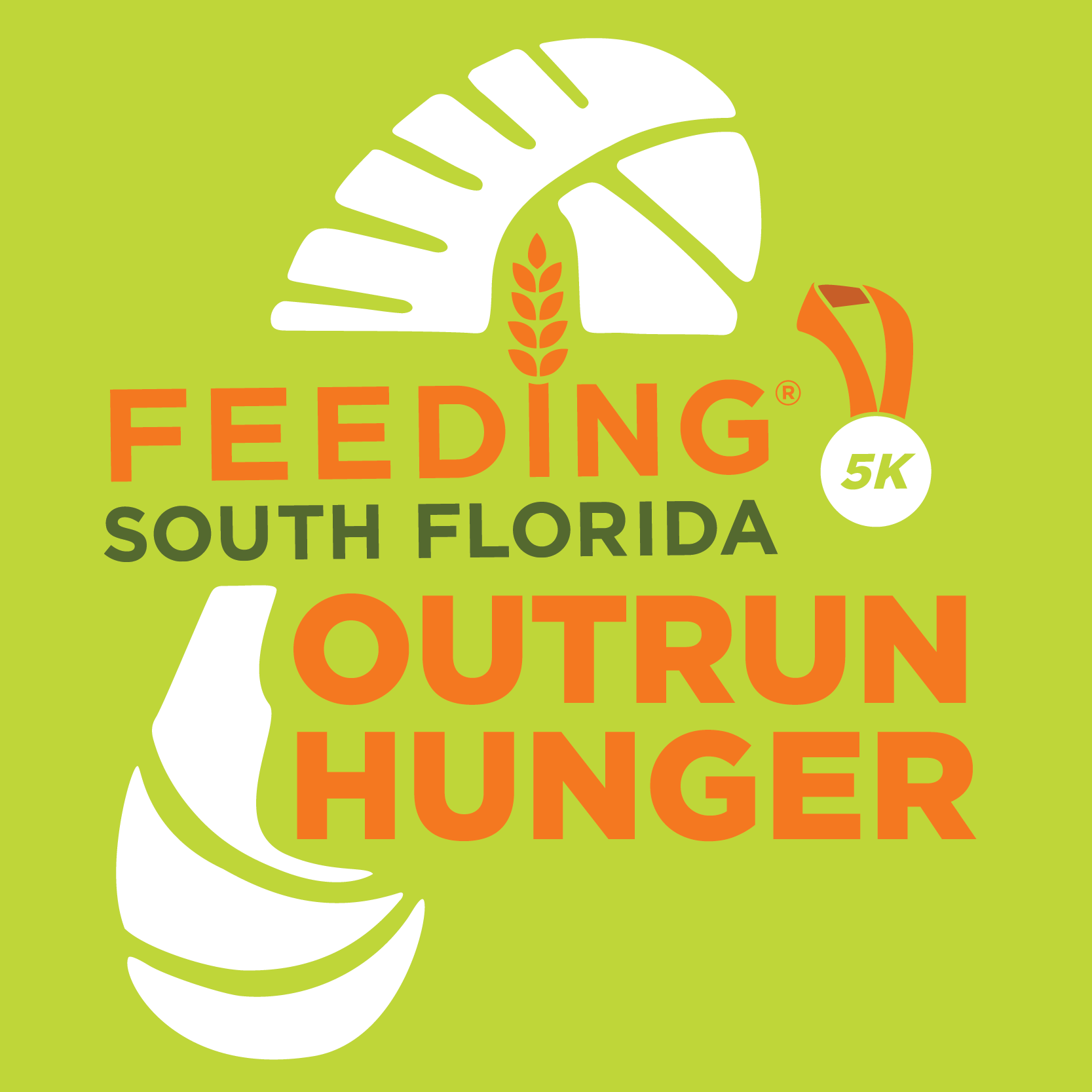 Outrun Hunger 5K Race – Hollywood Beach
April 8, 2023
Thank you to everyone who came to Outrun Hunger! The event was a great success. Be sure to join us again and register for our September 5K! We can't wait to see you there.