Benefits + Emergency Services
Feeding South Florida provides direct-service programs to individuals in need of assistance. This includes benefits application assistance,
access to our choice pantry, referrals for longer-term food assistance at a partner agency, and home delivery for qualified individuals.
GET HELP!
If you are in need of food or SNAP assistance, please complete this form and a member of our team will contact you.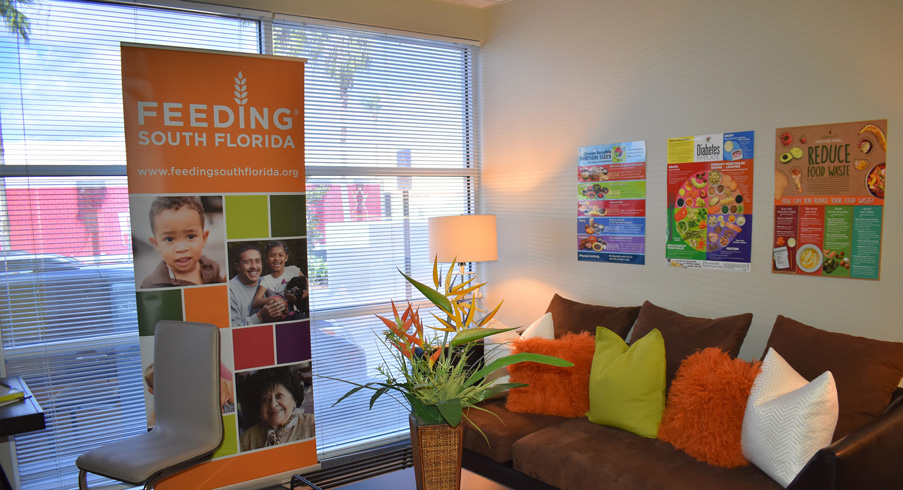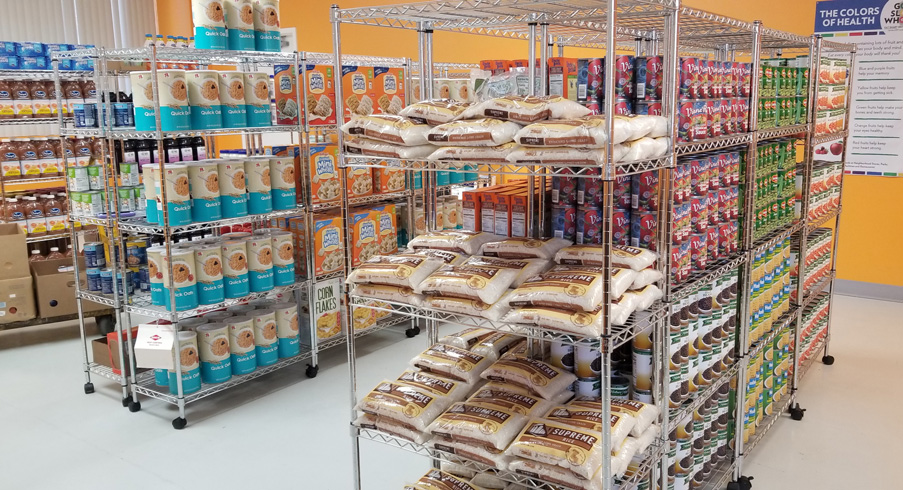 We don't just believe in providing immediate access to nutritious food, we also believe that providing a choice in a dignified environment is of paramount importance. That's why our Client Services Centers at each warehouse location features a comfortable waiting area for individuals and families with children. Scheduling an appointment with one of our Client Services Coordinators ensures a thorough intake process including time for a full "shopping" experience.
Feeding South Florida's Client Services Centers are here to help!
Where are your Client Services Centers located?
Main Warehouse:
2501 SW 32 Terrace
Pembroke Park, FL 33023
Feeding Palm Beach County:
4925 Park Ridge Blvd
Boynton Beach, FL 33426
When are you open?
Our Client Services Centers are open Monday – Friday, 8:30 a.m. – 11:30 a.m. and 1:30 p.m. – 4:30 p.m. by appointment only.
How can I make an appointment?
Either e-mail clientservices@feedingsouthflorida.org or call 561.659.5070 in Palm Beach County, or 954.518.1857 in Broward & Miami‑Dade Counties.
How do I know if I'm qualified to receive benefits?
Our team of Friendly Food Bankers can help determine your eligibility. But if you'd like to check online, and you're a Florida resident, click here to see if you're eligible for benefits.
What type of benefits can I receive?
Our team of Friendly Food Bankers can help you determine this. But if you'd like to check online, click here to see the right benefits for you.