In 2020, Feeding South Florida distributed over 176 million pounds of food (146 million meals) to over 1.4 million individuals. Food must be inspected and sorted before we can distribute it. Whether you're a group or an individual, we always need of volunteers to assist with the sort process. We can accommodate small and large groups and specialize in team-building and special event sort days!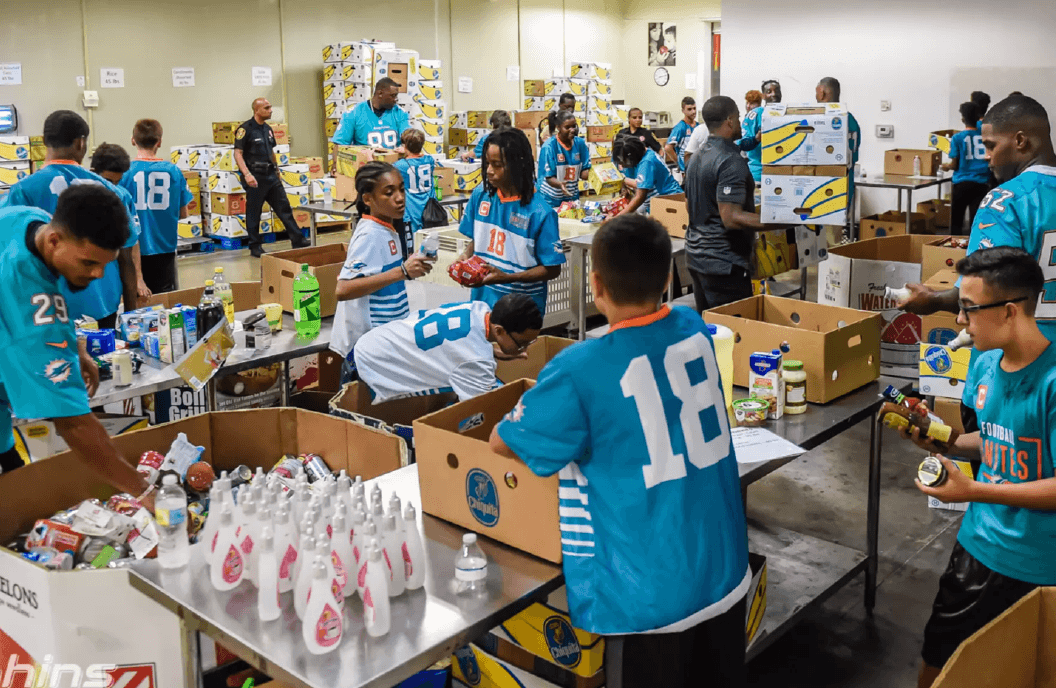 About Volunteering
We cannot accommodate walk-ins so please be sure to register in advance.
Certain dates and times may not be available due to fully-booked shifts.
To volunteer, simply click the "VOLUNTEER NOW" button above to register or click here.
Anyone over the age of 12 can volunteer.
Groups and individuals are welcome!
We can provide community service hours, and can accommodate certain court-ordered hours.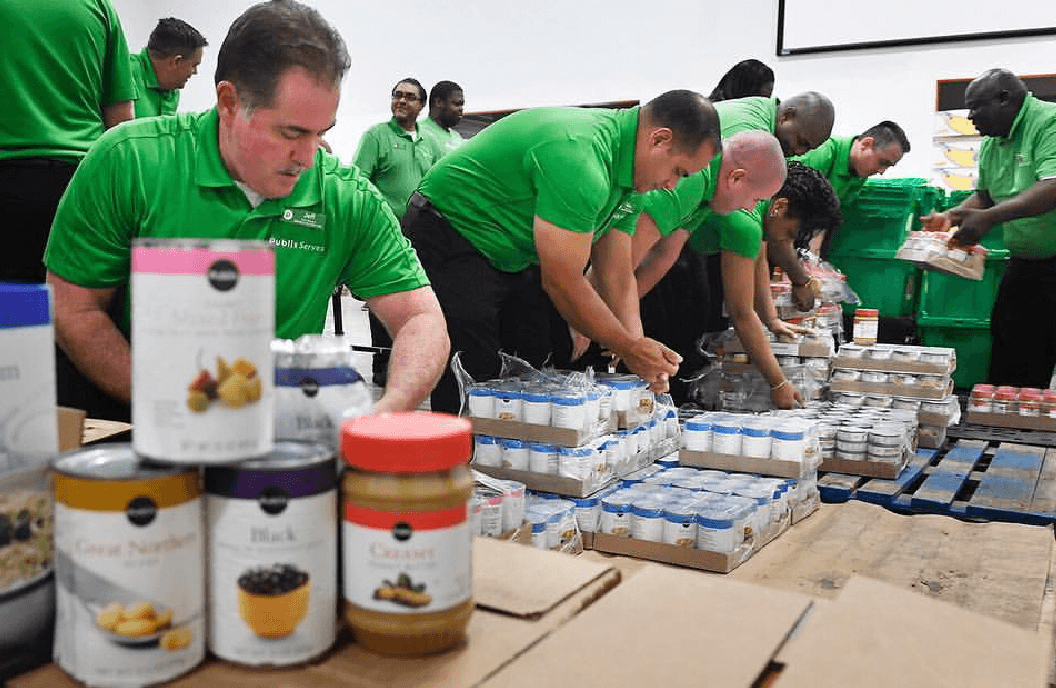 What to Expect
Once you've emailed our Volunteer Coordinator and booked a date, you will receive a confirmation email.
When arriving at the warehouse, you will proceed to the volunteer room where you will check-in.
Here, we will provide you with an overview of Feeding South Florida and how to sort.
Then, you will be escorted to the sort area for a rewarding and fun experience!
Once sort is completed, we ensure the space is ready for the next group.
Finally, we bring you back to the volunteer room and provide you with the number of pounds and meals you helped provide to our families in need of food assistance.