Publix steps in to purchase farmers' food and donate to food banks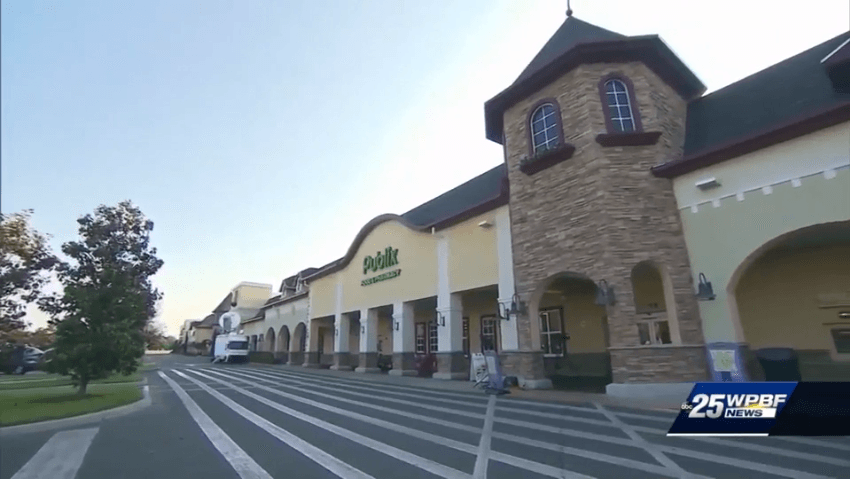 LAKELAND, Fla. — Publix announced Wednesday a new initiative to purchase fresh produce and milk to assist farmers impacted by the coronavirus pandemic. Publix will donate these products directly to Feeding America member food banks in its operating area, according to a news release.
For weeks, people lined up for miles at food banks. Some, like disabled veteran Don Hayden who was waiting in two lines, finding that by the time they get there the food is all gone.
"By the time I got to the front of the lines, after waiting for hours, our family wasn't able to get any food," said Hayden.
At the same time — farmers –having no restaurants or hotels to sell their fresh produce to have been turning to the desperate measures of plowing over fields.
"With the pandemic that we have the corn's just not moving through the supermarkets. All produce — not just corn. It's just really really stopped up," said Paul Allen, owner of R.C. Hatton Farms in Pahokee.
And dairy farmers — faced with the same crisis now that schools and other customers are closed down forced to dump milk onto fields.
"As a food retailer, we have the unique opportunity to bridge the gap between the needs of families and farmers impacted by the coronavirus pandemic," said Publix CEO Todd Jones. "In this time of uncertainty, we are grateful to be able to help Florida's produce farmers, southeastern dairies and families in our communities."
"Publix is a great partner for Feeding South Florida," said Sari Vatske of the organization. "They understand that food is going to waste in the fields that would otherwise go to restaurants right now. So they understand that it is twofold: they can help our farmers and they can help put food on the tables for feeding South Florida's families."
It comes as great news for local farmers like Pero Farms which harvests vegetables throughout Florida and across the East Coast.
"We feel blessed," said Nick Bergstrom, Sales and Marketing Manager.
"And we'd like to give thanks to all the food banks and the volunteers that are out there working every single day to keep our country fed. And that's us farmers, we're here to feed America and we're not going anywhere."
Publix said they expect to buy and donate more than 150,000 pounds of produce and 43,500 gallons of milk to be donated to Feeding America food banks during the first week of the initiative.
Originally published on April 23, 2020 by WPBF. View original article, here.