Publix donates $1.5 million to food banks, including $120,000 to Feeding South Florida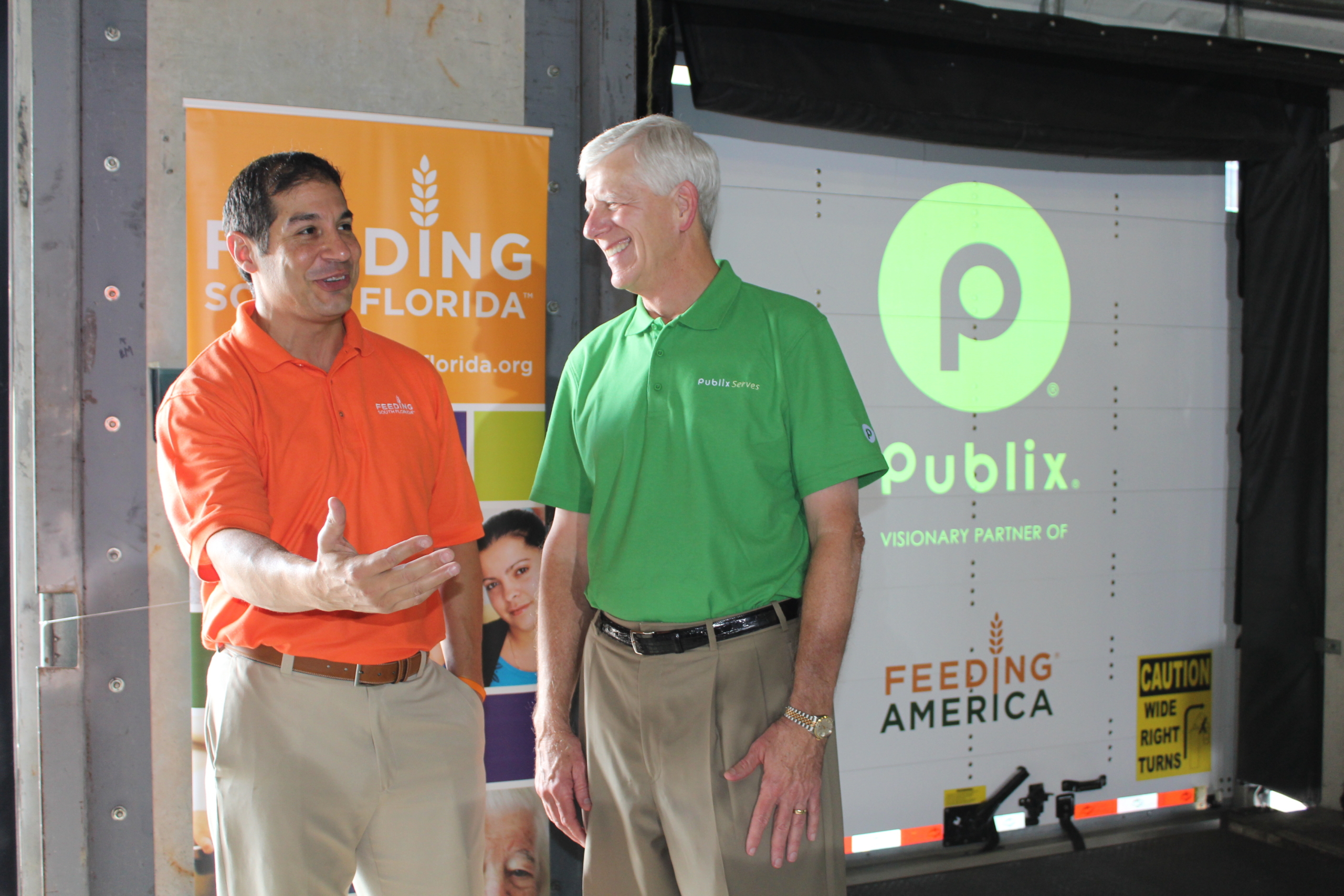 The charitable arm of Publix Super Markets will donate $1.5 million to hunger relief efforts.
The donation, announced Thursday, will go to 12 food banks in communities where Publix does business, including Feeding South Florida.
Feeding South Florida is the state's largest food bank, serving 25 percent of Florida's "food insecure" population — individuals with limited access to nutritional and safe food.
Each of the 12 Feeding America food banks will get $120,000 to buy refrigerated trucks to transport donated food from Publix and other organizations. All of the food banks are will get $55,000 worth of Publix-branded food, including peanut butter, long grain rice and apple juice.
The food bank, based in Pembroke Park, works with about 360 nonprofits to distribute nearly 40 million pounds of food each year, helping about 785,0400 children and adults in Palm Beach, Broward, Miami-Dade and Monroe counties.
Palm Beach County has the highest percentage — 15.1 — of individuals needing food in South Florida, according to data released this year by Feeding South Florida. That's about 202,110 people who don't know where they'll get their next meal, the organization said.
"It's part of our culture to give back to the communities we serve," said Publix Super Markets chief executive Ed Crenshaw. "They make us successful and allow us to give back."
Publix Super Markets Charities started in 1966 under the leadership of Publix founder George Jenkins. It's now led by his daughter, Carol Jenkins Barnett.
The Lakeland-based supermarket chain is privately owned and operated by Publix's 176,500 employees. The company has 1,107 stores in Florida, Alabama, Georgia, North Carolina, South Carolina and Tennessee and posted $30.6 billion in sales in 2014.
Olga Sterling, who picks up donations from Feeding South Florida for Christian Community Church of God in Lauderhill, said her pastor will be elated to hear about Publix' donation.
The church is able to help thousands of people a month thanks to donations from Feeding South Florida and a Publix store in Weston, Sterling said.
She was among a crowd of Publix employees and food bank staffers who gathered Thursday at Feeding South Florida's warehouse to celebrate the $1.5 million donation.
She was all smiles when she saw Publix present a large ceremonial check for the food banks.
"I thought, 'Publix bring it on,'" Sterling, 58, said later as a man in a forklift removed pallets of food from a Publix truck. "Come on Publix, you're doing your thing."
To view original story, click here.