Miami Marlins starting relief fund to help South Floridians impacted by coronavirus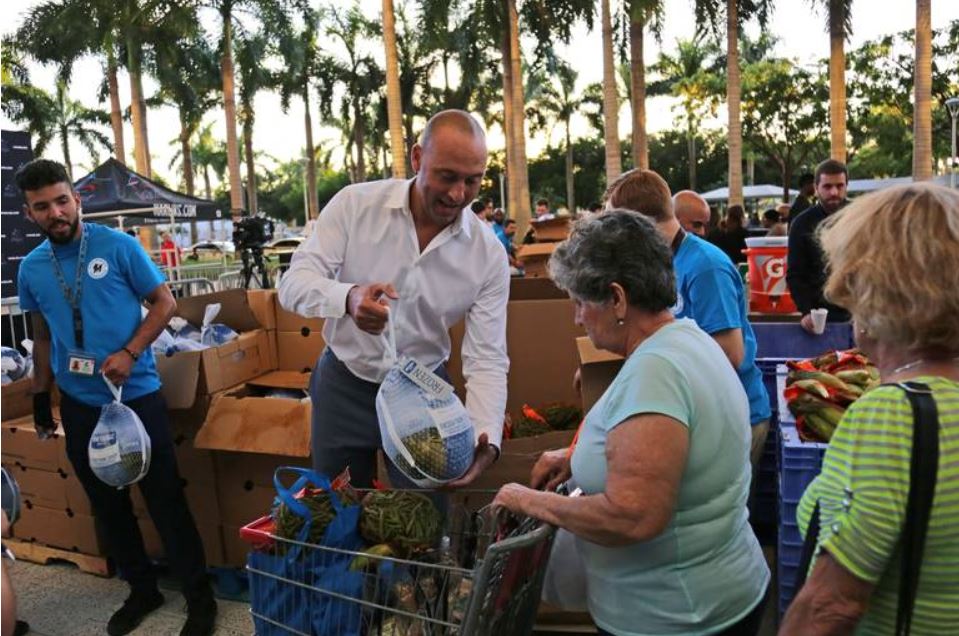 The Miami Marlins have already ensured that their ballpark employees will be paid during the ongoing coronavirus pandemic.
Now, the baseball franchise is taking its outreach to the South Florida community that has been impacted by COVID-19.
The Marlins Foundation on Thursday announced it is launching the Home Plate Meals Relief Fund, which in partnership with Feeding South Florida will "launch a weekly drive-thru food distribution throughout the month of April."
A total of $150,000 has been earmarked so far for the food drive, with $100,000 coming directly from the foundation and another $50,000 from Florida Blue. In total, according to the team's press release, that will be enough for 200,000 meals. Distribution centers will be set up at a pair of to-be-determined Miami-Dade County public schools, one in Liberty City and another in Little Havana.
Additional relief efforts through the fund are being planned.
"With this rapidly evolving situation, we are dedicated to serving our community during these unprecedented times," Miami Marlins CEO and part owner Derek Jeter said in a press release. "We wanted to provide direct support to our local community by addressing food security and help deliver proper nutrition to South Florida households. We are thankful for a partner like Florida Blue for seeing the value in our Foundation's program and joining our effort to contribute to the many families who experience this challenge on a regular basis and have been additionally impacted by COVID-19."
By: Jordan McPherson
Originally published by Miami Herald on April 2, 2020. View original article, here.