Miami Heat Forms Partnership To Help Feed South Floridians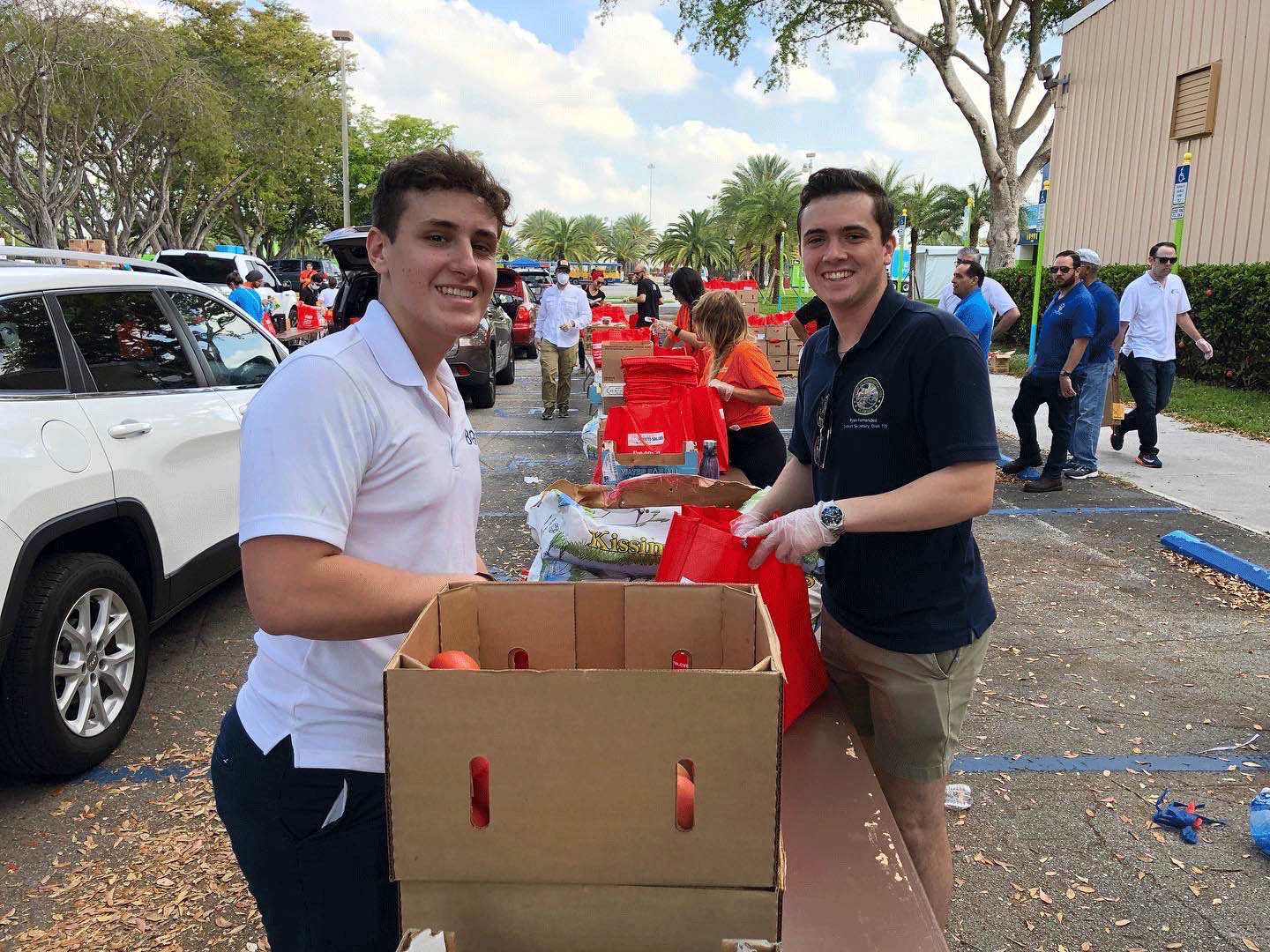 As the impacts of the coronavirus pandemic continue to be felt on a global scale, the Miami Heat are continuing their efforts to provide some level of support to South Florida residents during this time of need.
The Heat will partner with Feeding America and Lineage Logistics to promote the collaborative "Share A Meal" campaign and its goal of providing 100 million meals to needy recipients impacted by the increasing spread of COVID-19. The Heat, along with the Micky and Madeleine Arison Family Foundation, will donate $200,000 to Feeding South Florida, the local affiliate of the Feeding America network, to service those affected throughout Miami-Dade, Broward, Palm Beach and Monroe counties.
Micky Arison is the team's Managing General Partner.
According to a press release issued by the team, Lineage, in addition to matching the Foundation's $200,000 donation, "has committed to hiring between 20 to 40 AmericanAirlines Arena event staffers who are currently sidelined due to the postponement of Heat games and Arena events."
On March 18, the Arison Foundation announced its pledge of $1 Million to "establish an initiative designed specifically for employees/and other community needs" resulting from the pandemic. Eric Woolworth, the team's President of Business Operation, estimates that approximately 1,000 part-time employees have been directly impacted by the shutdown of arena events.
Of the partnership in the "Share A Meal" campaign, Woolworth said, "The COVID-19 pandemic has taken an enormous and stressful toll on lives of people across the globe. Many of our friends and neighbors in South Florida are rightfully worried about putting food on the table. By joining forces with Lineage Logistics and Feeding South Florida, we hope to ease that burden."
Greg Lehmkuhl, the President & CEO of Lineage, added, "The COVID-19 virus presents extraordinary challenges for moving, storing, and distributing food on a large scale. We are incredibly proud of the business we have created at Lineage – to solve for this exact challenge. We are excited about our partnership with the Miami Heat to help feed those in need in the South Florida community"
The Heat have also established a site for anyone who wants to support the campaign and support Feeding South Florida. Donations can be made by visiting heat.com/donate.
By: David Ramil
Published March 27, 2020 by Forbes.
For original article, click here.