Here's another way the Miami Heat is helping South Florida during the coronavirus crisis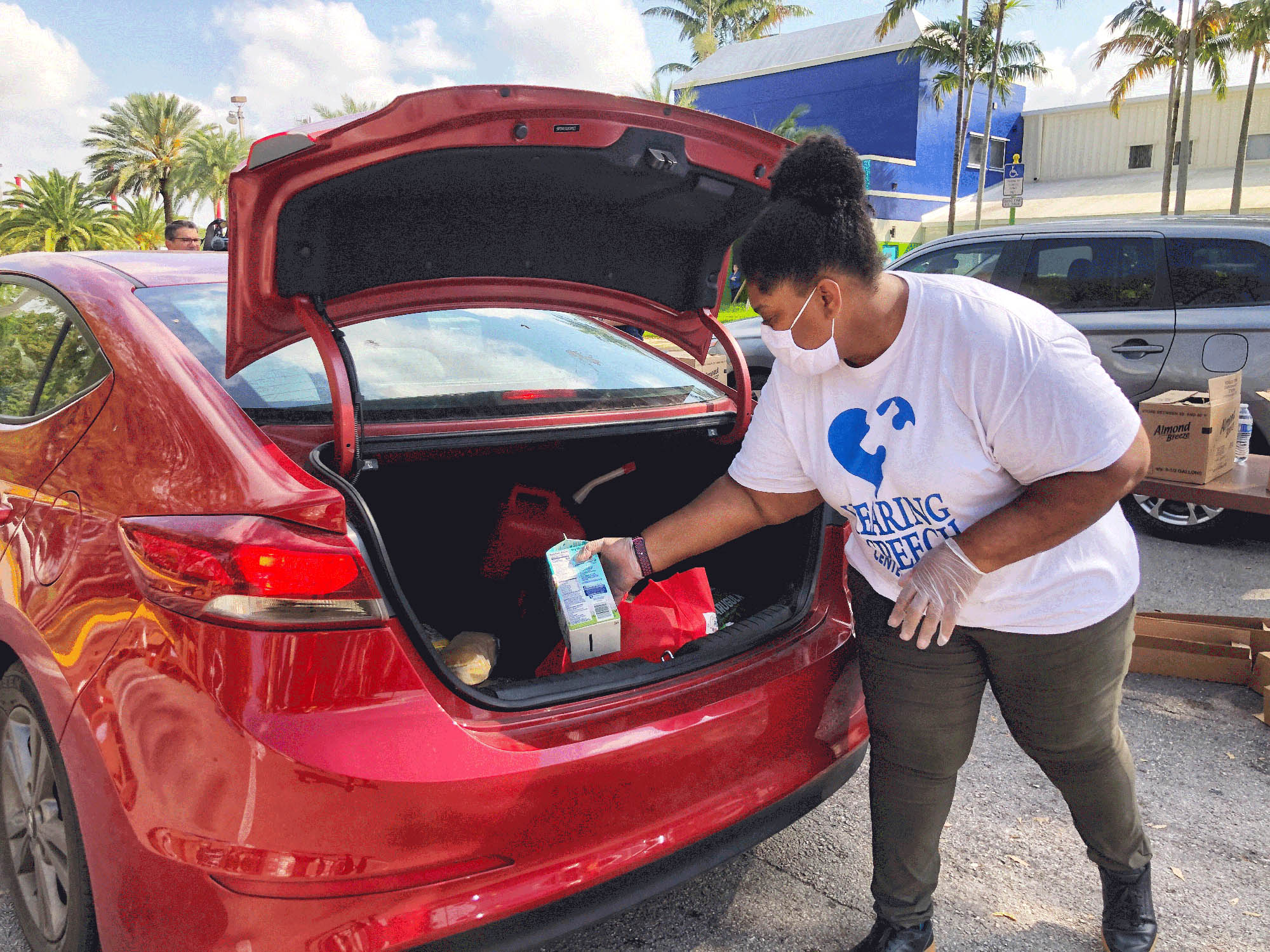 The Miami Heat continues to assist the community during the coronavirus crisis.
On Friday, the Heat announced it has partnered with Lineage Logistics, the world's largest provider of temperature-controlled logistics, and Feeding America, the nation's largest hunger relief organization.
The Heat and the Micky & Madeleine Arison Family Foundation pledged a $200,000 donation to Feeding South Florida, the local member of the Feeding America network that services Miami-Dade, Broward, Palm Beach and Monroe counties. Lineage Logistics will match that $200,000 donation allowing Feeding South Florida to immediately help those affected by COVID-19.
The goal of the partnership is to raise awareness for Lineage Logistics' Share A Meal campaign, which aims to help provide 100 million meals in response to COVID-19. Heat fans are encouraged to join the Share A Meal effort and support Feeding South Florida by visiting HEAT.com/donate.
In addition, Lineage Logistics has committed to hiring between 20 to 40 AmericanAirlines Arena event staffers who are currently sidelined due to the postponement of NBA games and arena events.
"The COVID-19 pandemic has taken an enormous and stressful toll on lives of people across the globe," Eric Woolworth, the Heat's president of business operations, said in a statement. "Many of our friends and neighbors in South Florida are rightfully worried about putting food on the table. By joining forces with Lineage Logistics and Feeding South Florida, we hope to ease that burden."
This latest news comes days after the Heat and AmericanAirlines Arena announced earlier this month that they will be providing disaster relief assistance to team and arena part-time employees. The Micky & Madeleine Arison Family Foundation donated an additional $1 million to the Miami Heat Charitable Fund at the Miami Foundation "to establish an initiative designed specifically for employees and/or other community needs as they arise in the coming months."
Heat forward and Miami native Udonis Haslem has also made an impact, as a post he wrote for The Players' Tribune this week led to City of Miami Commissioners pledging $1 million to feed children in need around the city during the coronavirus shutdown.
And Heat executive and former All-Star center Alonzo Mourning, in partnership with food manufacturing and delivery company DeliverLean, led a group of volunteers Wednesday in handing out free meals at Gibson Park in Overtown.
The NBA season was suspended on March 11 because of the coronavirus pandemic. NBA owners and executives are preparing for the possibility of mid-to-late June as a best-case scenario for the league's return, according to ESPN's Adrian Wojnarowski, but there's also the fear that this season could be completely lost.
By: Anthony Chiang
Published March 27, 2020 by The Miami Herald.
For original article, click here.