Fisher Island Gives, Donates $1 Million to Feeding South Florida to Assist with Increased Need Due to COVID-19 Pandemic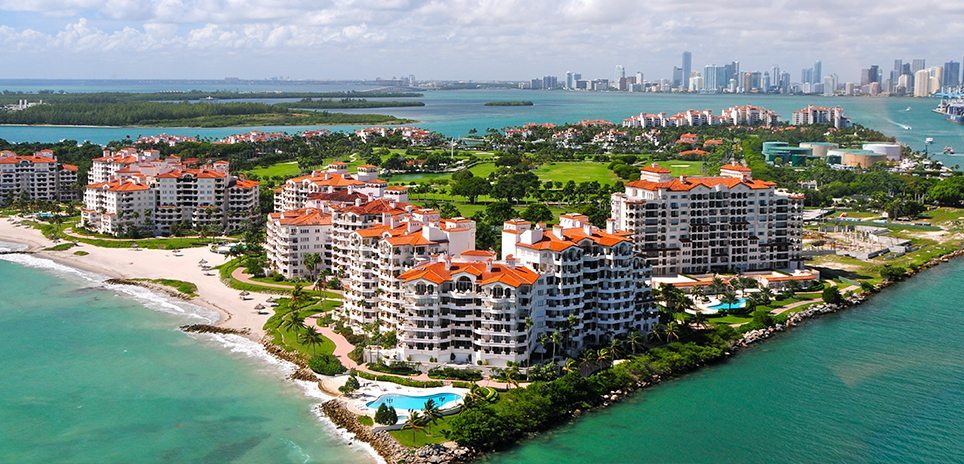 Fisher Island Gives, an Emergency Response Campaign, Donates $1 Million to
Feeding South Florida® to Assist with Increased Need Due to COVID-19 Pandemic
Funds to Support Miami Beach Food Distributions, Acquisition of Two Tractor-Trailers,
School Pantry Program for Miami-Dade County Public Schools
Pembroke Park, Fla. — June 24, 2020 — Fisher Island Gives, a COVID-19 emergency response campaign created by Fisher Island residents, has donated $1 million to Feeding South Florida® to help with the 600% increase in demand the organization has experienced since the COVID-19 crisis began.
The $1 million donation will support:
Feeding South Florida's Feeding Futures School Pantry Program in Miami-Dade County Public Schools, pending fall opening. The program reaches children (and their families) when school is not in session during the most critical times: after school, weekends, and holidays.
The acquisition of two refrigerated tractor-trailers.
Drive-thru food distributions for over 1,000 households weekly with the City of Miami Beach.
Thanks to Fisher Island Gives' donation, Feeding South Florida can now add two additonal refrigerated tractor-trailers to its fleet, which not only collect food from farms, retailers and manufcturers, they will also deliver fresh produce, protein, dairy and shelf-stable items to food distributions, partner agencies, and more.
Feeding South Florida's City of Miami Beach's County food distributions include:
City of Miami Beach at 2100 Collins Ave., Miami Beach, 33139 – Saturdays, 9 a.m. – 11 a.m.
Miami-Dade County at Greynolds Park, 17530 W. Dixie Highway, North Miami Beach, 33160 – Fridays, 9 a.m. – 11 a.m.
"We are incredibly grateful to Fisher Island Gives for its generous donation to help us continue to serve over 300,000 food insecure individuals in Miami-Dade County," said Paco Vélez, president and CEO of Feeding South Florida. "This donation comes at a critical time, when the demand for food has increased significantly due to the COVID-19 pandemic."
Fisher Island Gives was founded as a grassroots campaign within the Fisher Island community to actively address the urgent needs of those in the the greater Miami area whose lives have been severely affected by the COVID-19 virus.  The campaign identified two local charities ― Feeding South Florida was one of them ― in desperate need of funds now. For more information, visit www.fisherisland.gives.
"When we realized the gravity of this pandemic, we quickly mobilized in an effort to help in a meaningful way.  Our residents were quick to offer their time and resources to make this donation possible in order to help our nearby neighbors during these difficult times" said Barbara Zweig of Fisher island Gives.
Since March 9 in Miami-Dade County alone, Feeding South Florida has distributed nearly 17 million pounds of food at more than 1,000 food distributions, almost double the same amount last year during these same 14 weeks.
Feeding South Florida has distributed over 58 million pounds of food (48.3 million meals) in the four counties it serves (Palm Beach, Broward, Miami-Dade and Monroe Counties) in 14 weeks ― a pace that translates to about 156 million pounds (130 million meals) over a 12-month period. To put that in perspective, for the entire last fiscal year, Feeding South Florida distributed 62 million pounds (51.6 million meals).
Feeding South Florida's food distributions are updated daily and available at https://feedingsouthflorida.org/covid19/.