Feeding South Florida's Mobile FARMacy featured in Feeding America's Seasonal Dish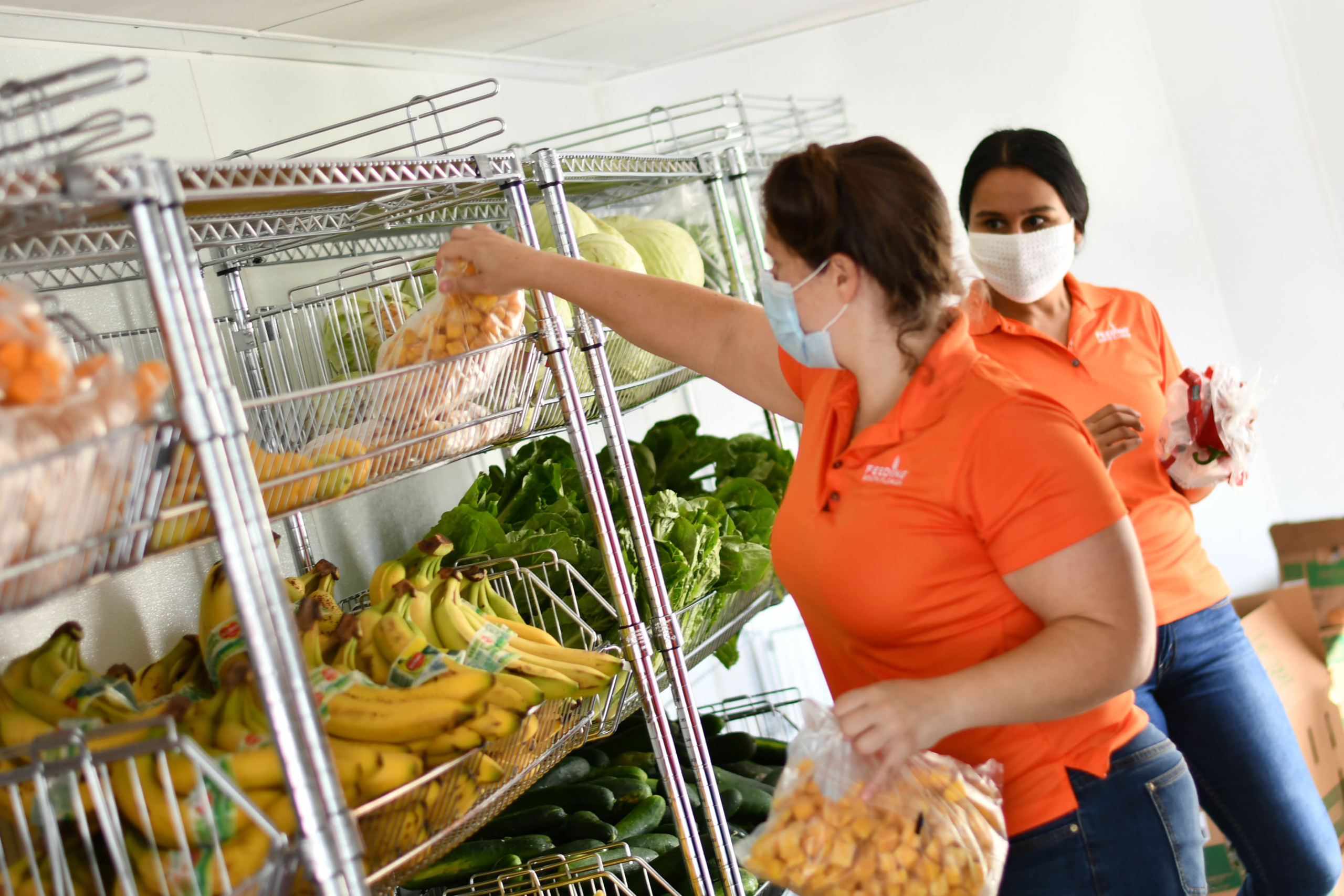 Feeding South Florida's Mobile FARMacy visits South Florida neighborhoods four days a week, delivering fresh produce, protein, dairy and healthy items to neighbors, operating as part of the organization's "Food is Medicine" initiatives.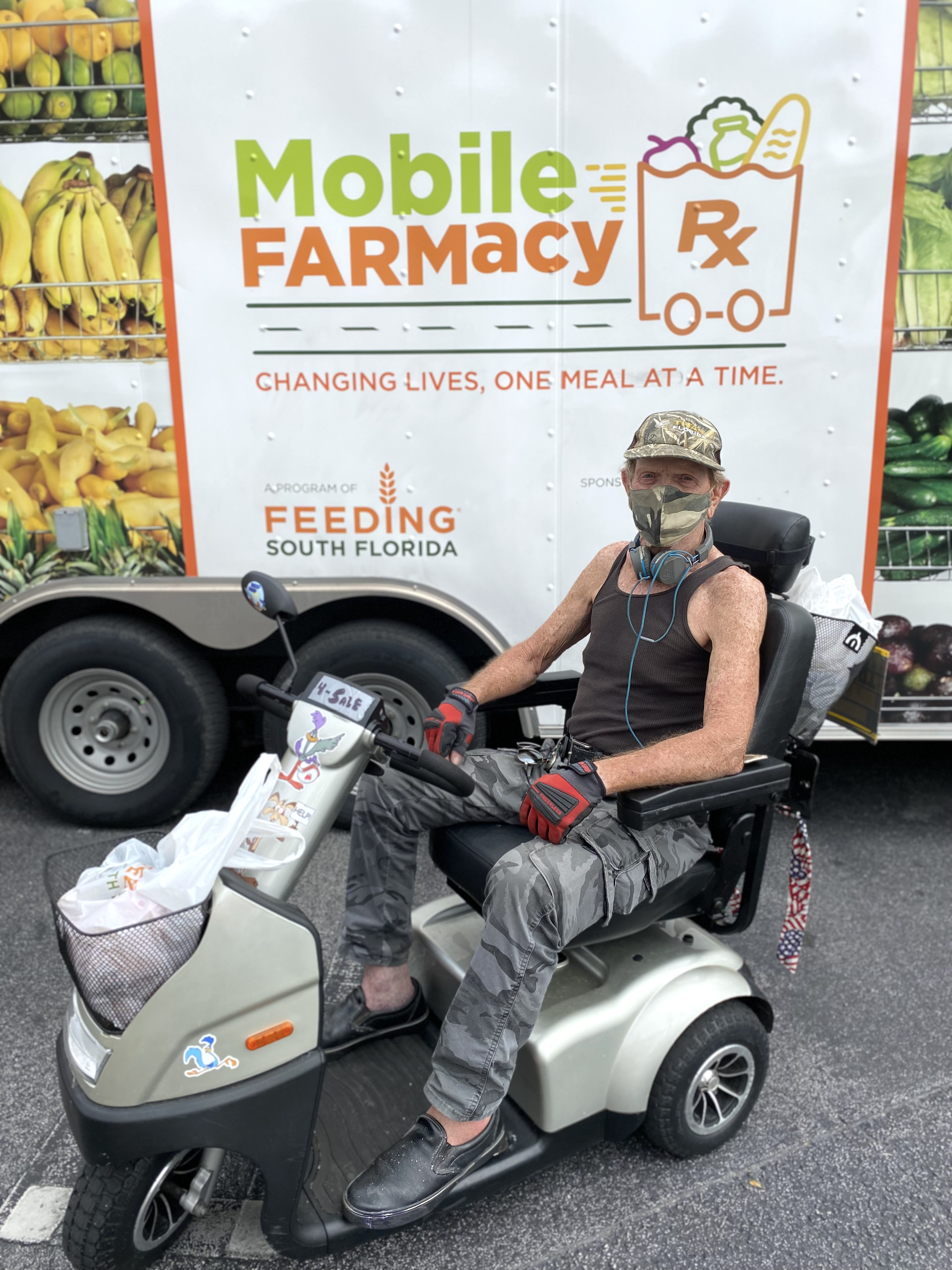 After years of research with health care partners like Humana and Aetna; multiple community needs assessments; Feeding South Florida program analyses; a Feeding America sister food bank strategy analysis; and evidence-based feedback from our client services team, Feeding South Florida sought to address one of the largest barriers to accessing fresh and healthy food: transportation.
With increased commercial development, lack of access to public transportation and increased costs of living, transportation barriers remain ever present. Transportation is also an issue for vulnerable populations like children and older adults. Children must rely on adults to drive them places, and seniors face mobility, health and income issues that make driving a difficult option.
To increase access to nutritious food and improve health outcomes of at-risk populations, the Mobile FARMacy reduces geographical and affordability barriers, embraces diversity with culturally relevant food selections, and addresses social isolation by providing a convening place that can go anywhere.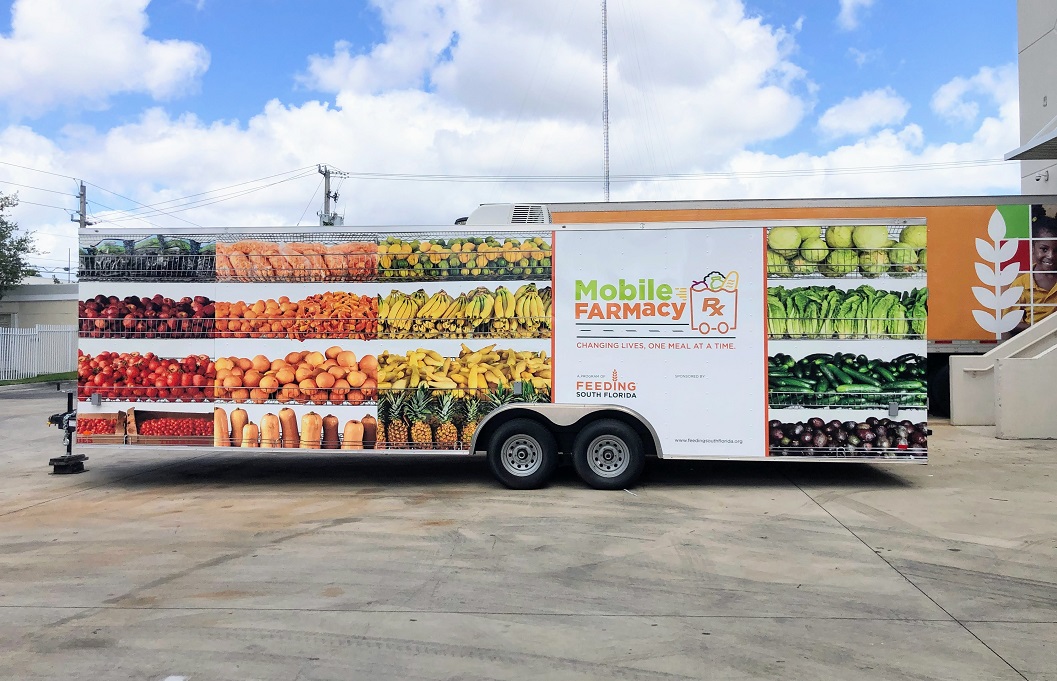 The FARMacy makes regular stops at health care clinics, where providers can screen patients for food security and give a "prescription" for food: an appointment at the FARMacy, stationed outside for the individual to visit as they leave the clinic. One individual, Jerry (pictured), visited his physician for a check-up post-surgery and received a prescription to the Mobile FARMacy.
Mindful of his dietary restrictions, Jerry focused on fresh foods like peppers and sweet potatoes as well as non-perishables. "I can help my roommate with groceries now. He's had to get most of the food lately, but I can add to it after this," Jerry said as he left with food that could support his recovery.
The FARMacy can also bring farm-stand quality produce into communities that can be purchased with SNAP dollars, debit cards or cash. While clinics are its primary locations at this time, its mobility will allow for travel to community events, health fairs, senior sites and college campuses to serve as a unit for nutrition education and cooking demonstrations.