Third grader's winning essay on why to support Feeding South Florida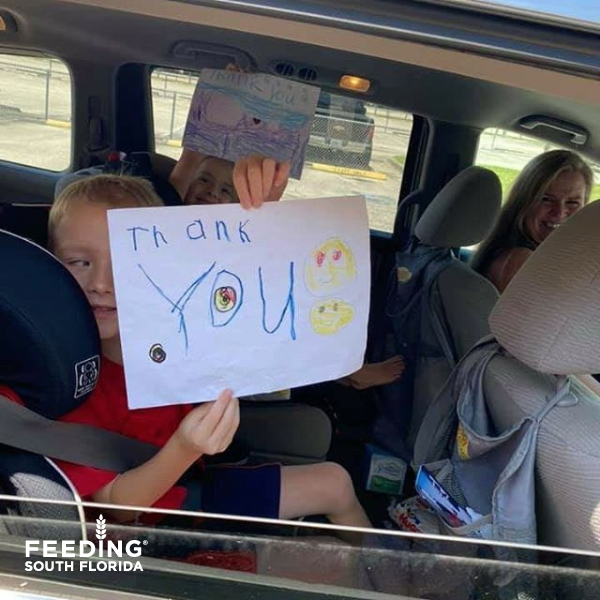 Read an excerpt of third grader, Zoe's, winning essay about why her classroom's Kindness Jar coin collection should go to Feeding South Florida:
"I​ believe that our class collection of $123.00 should go to ​Feeding South Florida. This organization deserves this money because it provides meals to the growing number of families in need due to the COVID- 19 pandemic.  
There are so many families out there that need help affording food. According to Feeding South Florida's website, 236,270 children go to bed hungry. We need to help those children.
That's not all; one in nine adults have to choose between buying healthcare products or groceries. Put yourself into their situation: you have a loved one who is sick. You are buying them medicine in the supermarket, and your family needs groceries there, too. However, you only have enough money to afford one or the other. There are so many families out there that might have to skip dinner every night and go to bed hungry or skip breakfast and be hungry until lunch.
Please do the right thing and help ​Feeding South Florida​ give food to these families that really need it. If we donated our money to this organization, fewer children and adults would go home hungry."
Zoe's essay inspired another family to match the class donation. Thanks to the match, 1,722 meals will be provided to the community!
When $1 = 7 meals, every dollar adds up to make a difference. If you are able, make a gift today at www.feedingsouthflorida.org/donate-now