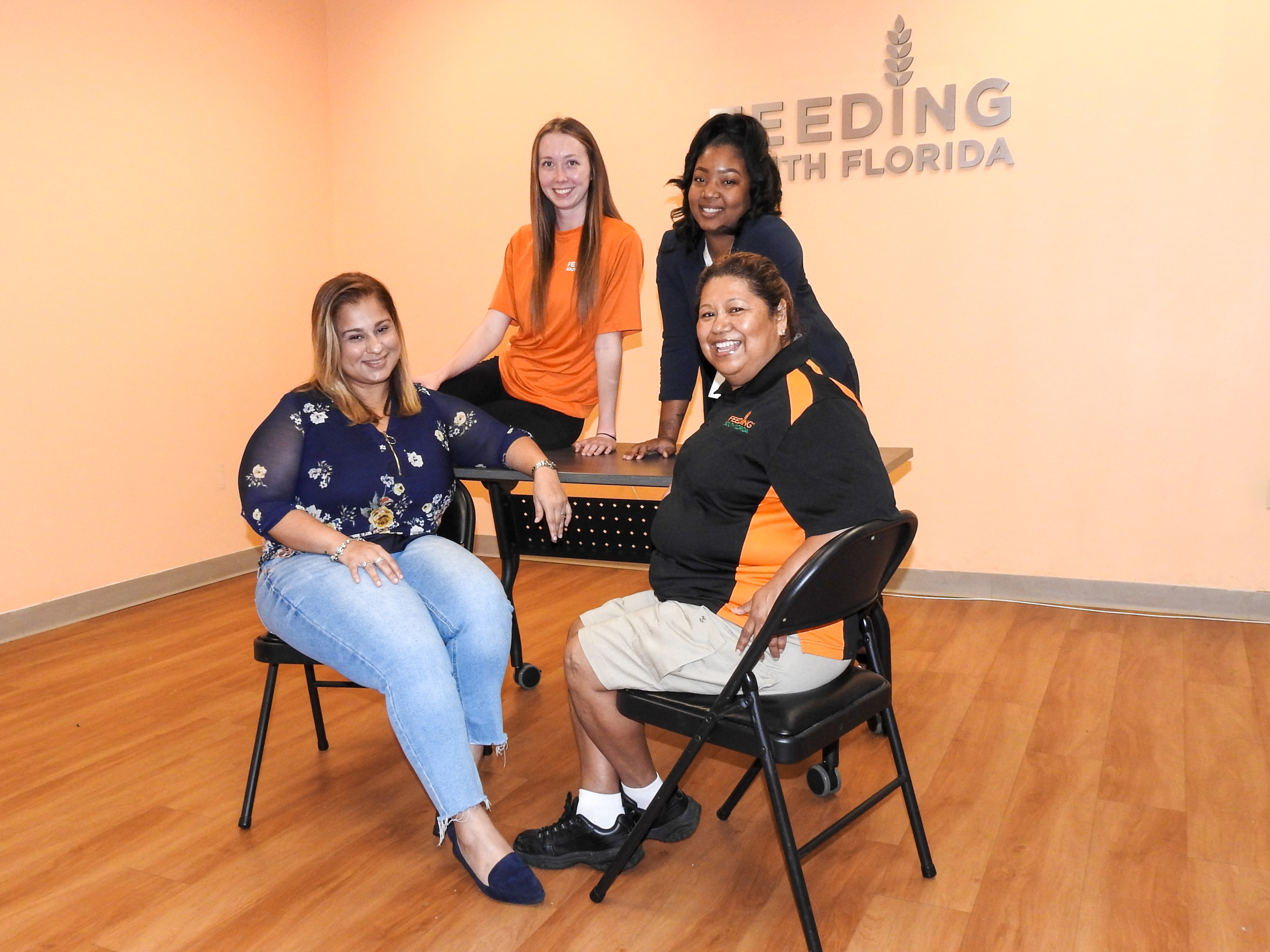 Move over Wonder Woman, the women at Feeding South Florida® are here to save the day! We are grateful for our team of 48 amazing women who are changing lives one meal at a time every day. In honor of Women's History Month, meet a few of the ladies who make ending hunger possible and the women who inspire them.
Meet Lee
Benefits Assistance Manager, Client Services
Superpower:     Strength
Admires:           My sister. She is strong, independent, and fearless in addition to being the CEO of her own business.
Meet Shelby
Community Engagement and Events, Development
Superpower:     Meticulous
Admires:           My mom because she challenges me, encourages me, and is also my biggest supporter.
Meet Brattina
Payroll and Benefits Coordinator, Human Resources
Superpower:     Patience
Admires:           My grandmother. She's my favorite person on earth!
Meet Miriam
Facilities Custodial Team, Operations
Superpower:     Kindhearted
Admires:           My mother, she was by herself and raised 6 kids. She educated us and showed us values.
Pictured from left to right: Lee, Shelby, Brattina, and Miriam.