Paco Vélez leads Feeding South Florida food bank in economic crisis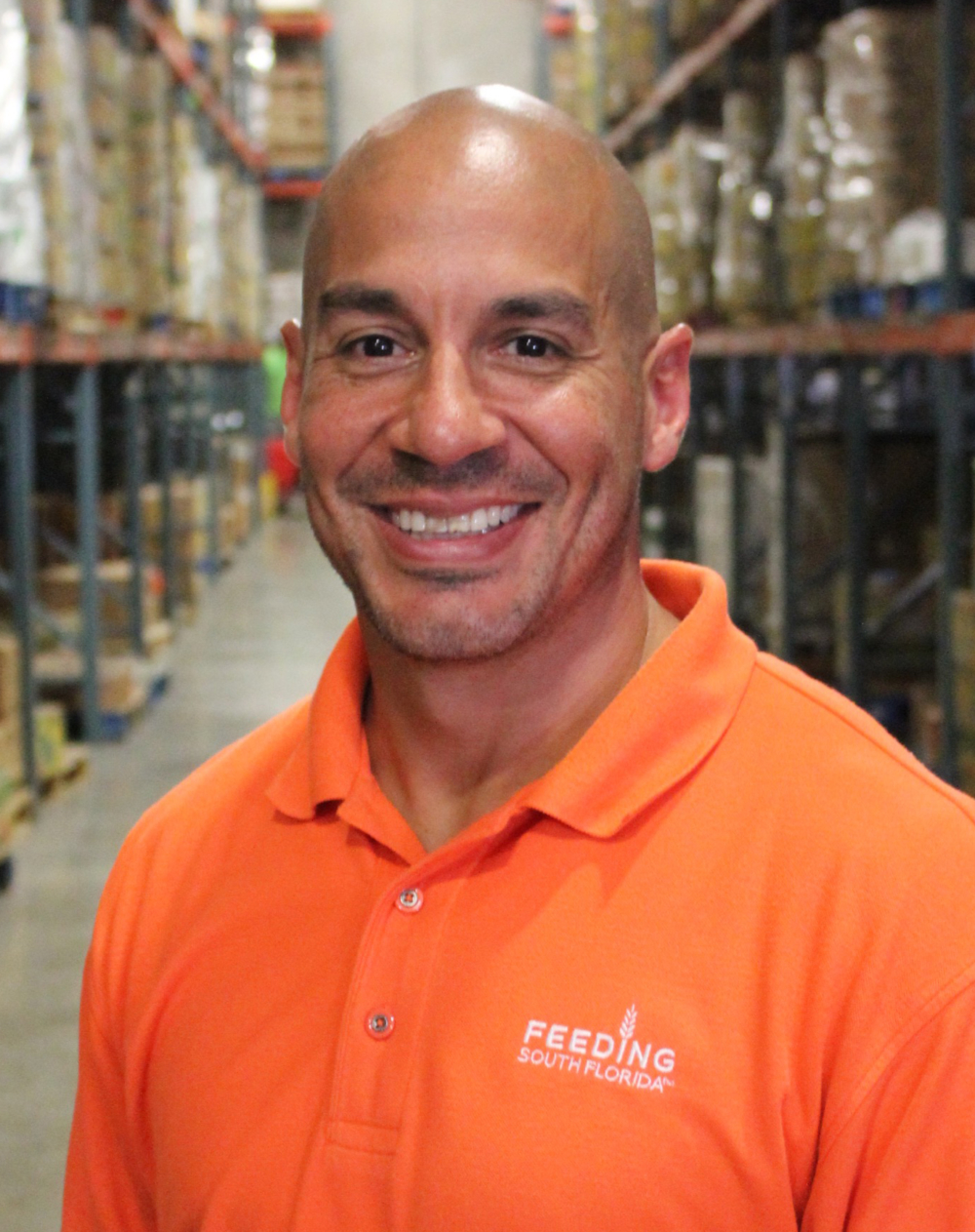 Paco Vélez's path to leading Feeding South Florida was born of serendipity, when an acquaintance who took note of his work ethic at a standardized testing center and offered him a directorship position at the San Antonio Food Bank.
Twenty years and 1,373 miles later, Mr. Vélez, who before that day had no prior knowledge or experience of how food banks operate, runs the largest such operation serving Palm Beach, Broward and Miami-Dade counties.
"I consider it divine intervention – fate – that in my life I've always found peace or contentment in serving," he said. "Whether it was being an altar boy for the Catholic Church or working at Walmart, it was all about customer service for me."
As of late, the demand for service and help in South Florida has skyrocketed as many residents are in dire straits amid a global pandemic and imperiled local economy. But the organization, which before the crisis served 25% Florida's food-insecure population, has risen to the challenge.
Last year, he said, Feeding South Florida distributed 61.5 million pounds of food across the four-county area. As of May 16, Mr. Vélez's organization had distributed over 87 million pounds of food and was on track to double what it did last year within a few months.
"People say, 'Your job must be extremely rewarding,' and it is for that one second that family says, 'Thank you,' and has food," he said. "After that, there's so much more that needs to be done. Food is that Band-Aid, that initial step, but where do we go from there?"
Part of the solution may come through a new workforce development and training program Feeding South Florida is launching to help individuals and families to improve their circumstances.
Everything Feeding South Florida employees do, he said, will be taught to enrollees – from driving trucks and getting special licenses and certifications, operating warehouse equipment and conducting inventory management to working in fast-paced kitchens, developing service industry skills and even starting their own businesses.
"We're trying to move our families to higher-paying jobs so they can get out of the situation they're in," he said. "They shouldn't be this [situation] to begin with, so we're doing what we can to move them out of it."
Mr. Vélez spoke by phone with reporter Jesse Scheckner.
Written by Jesse Scheckner on June 16, 2020
Originally published by: Miami Today. Click here for the original article.