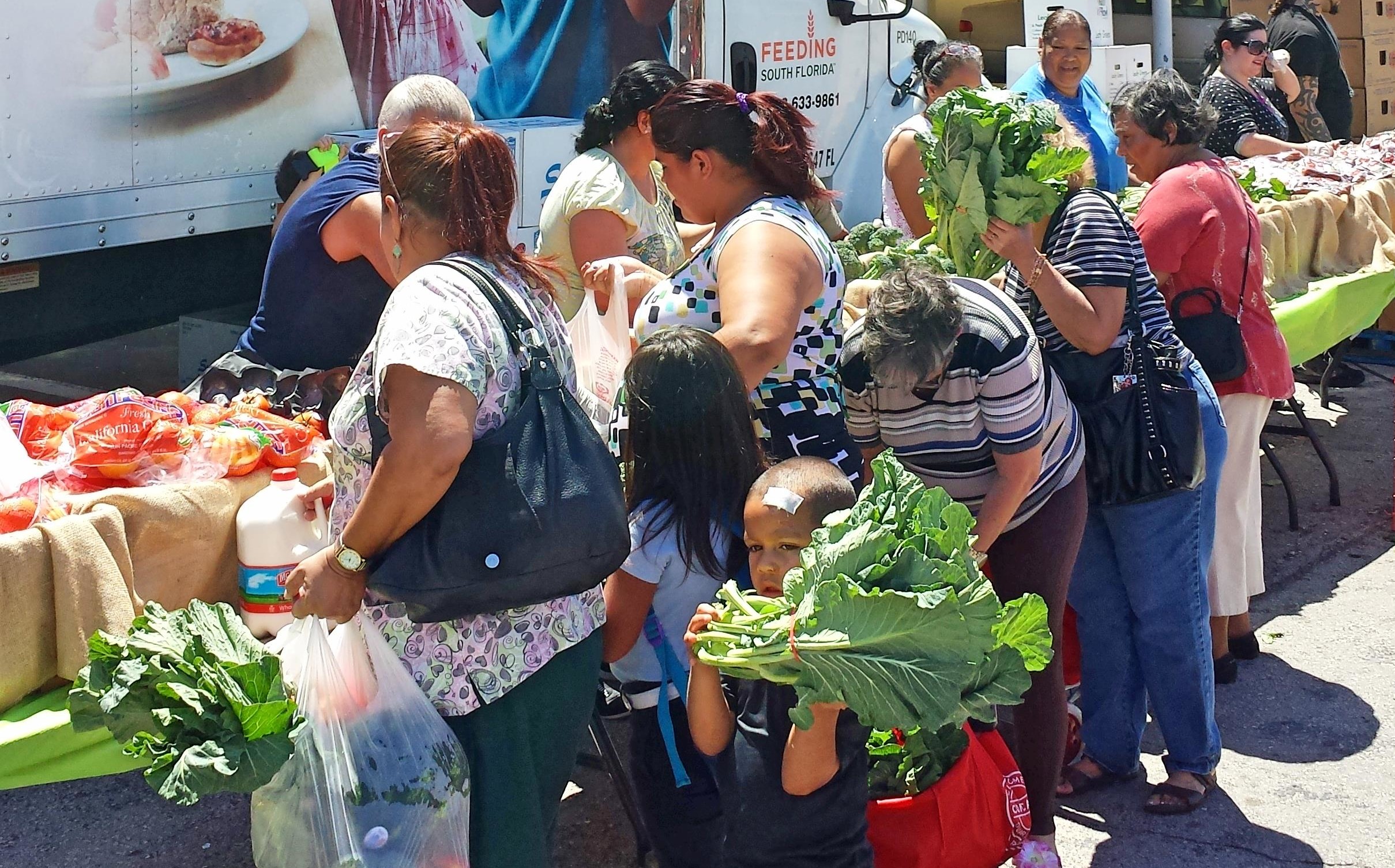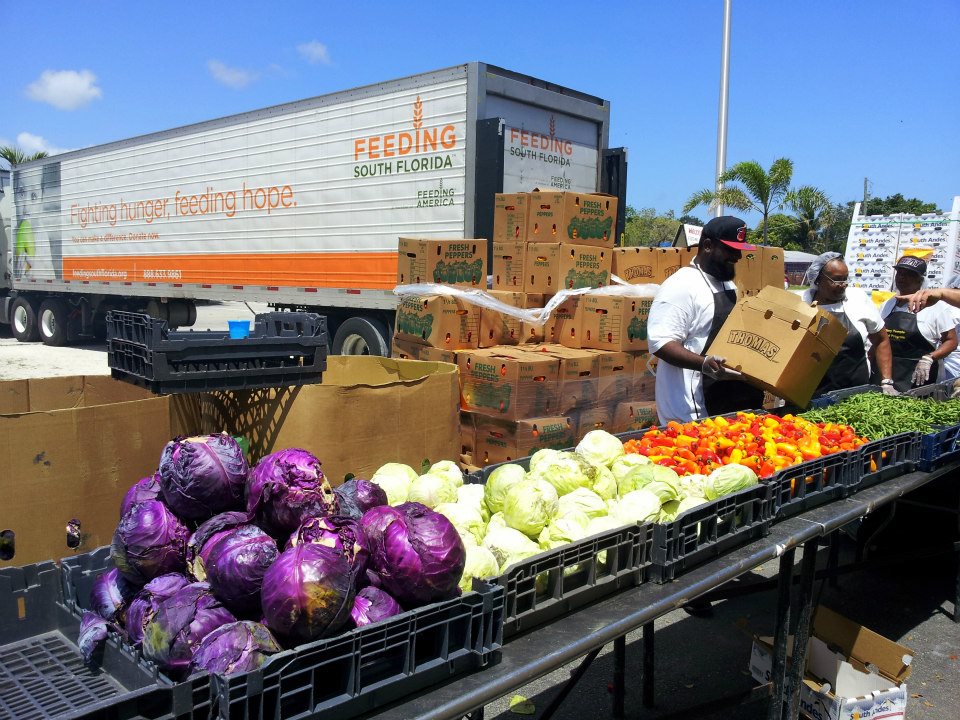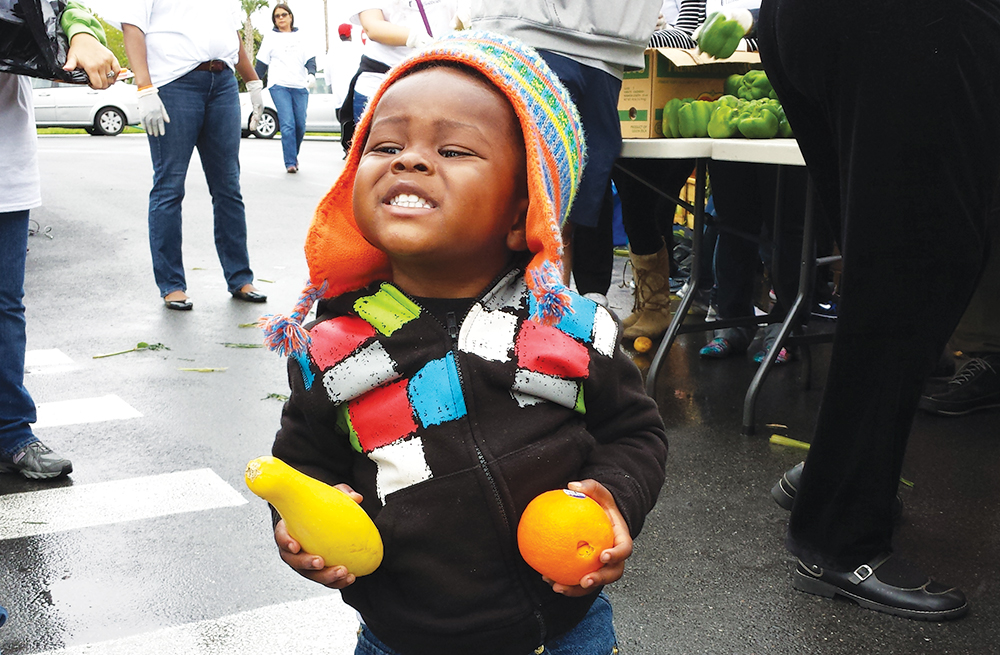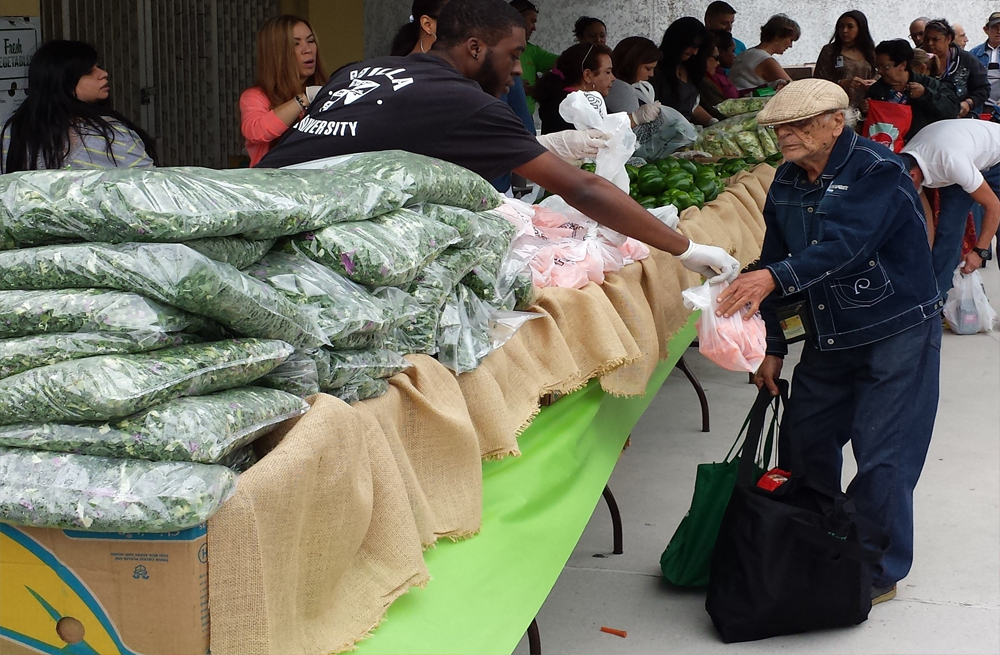 For Feeding South Florida, it's not just about providing food, but nutritious and healthy food as well. In fact, our goal is to ensure at least half the food we distribute is produce, protein and dairy. We use the USDA's "Food to Encourage", or "F2E", as our way of evaluating the types of product we source and distribute. More than 70% of the food we distribute is considered F2E.
________________________________________________
In order to distribute produce and perishable items in the most efficient and effective ways, we use three methods:
THE MOBILE FOOD PANTRY (MFP)
Feeding South Florida's MFP program, started in 2009, has been a pioneer in innovation and one of the effective ways to bring much needed fresh produce into areas that have been deemed food deserts – an area in which a majority of the residents have limited access to large retail stores with fresh food and grocery products. The residents in these neighborhoods live below the federal poverty level, as determined by the United States Government. The MFP is a tractor/trailer filled with nutritious and perishable food that is driven to a site, offloaded with the support of volunteers, and then arranged in a way that mirrors a farmers market to give clients maximum choice.

New sites are added with the generosity of donors, grants or by a special event sponsorship.
PRODUCE DROPS
When available, Feeding South Florida is able to distribute produce to our partner agencies for large-scale distributions, at no cost to our partner agencies for produce. We deliver the food, and our agencies provide volunteers, are responsible for set-up, and serving their clients.

This method is for our partner agencies only.
FOOD FAIRS
Food Fairs are similar to produce drops in their delivery methods, but are geared more towards community collaboration. In this way, a community group (who is not a partner agency) makes a special request for a distribution, has a location in mind, provides the volunteers, is responsible for the transportation fee, and Feeding South Florida is able to bring a variety of food to areas of high-need, outside the typical agency distribution schedule.

This method is most common for special event requests such as health fairs, holiday events, or non-partner agencies. To request a Food Fair, please click the registration below, in the right-hand column under "HOW". 
WHAT
Feeding South Florida identifies areas that are deemed food deserts with no access to a large grocer within two miles. Many under-served areas aren't short of fast food chains or corner stores, but they are short of fresh fruits and vegetables.
BECOME A SPONSOR
If you are interested in sponsoring a Mobile Pantry, please contact Sari Vatske, Executive Vice President, at svatske@feedingsouthflorida.org.
HOW
Feeding South Florida distributes food through direct service programs and its network of nonprofit partner agencies, who are held to food safety, civil rights, and programmatic standards and guidelines. We therefore aim to distribute as much food as possible through these channels, and then community events such as health fairs, children's festivals or other events that support those in need of assistance (low-income, ill, children, older adults).
However, our ability to distribute at these special community events is based on availability of resources. To inquire about bringing a Feeding South Florida Food Fair to your community event, please click the button below and complete the request form.