Molina Healthcare and Feeding South Florida Join Forces To Fight Hunger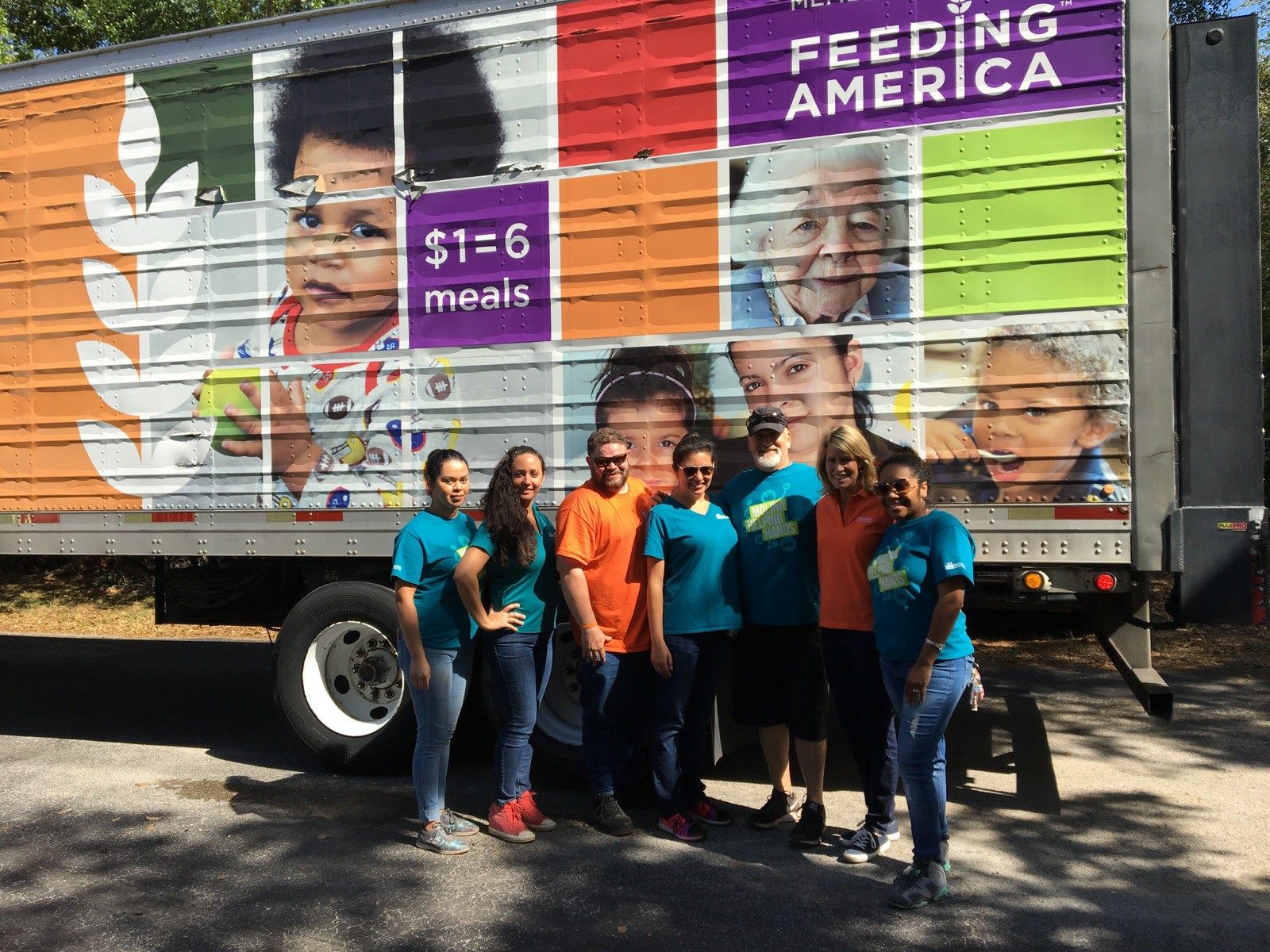 Over 133,000 Pounds of Food Distributed to More Than 9,600 Individuals in South Florida
MIAMI – June 14, 2017 – Molina Healthcare of Florida and Feeding South Florida, a local chapter of Feeding Florida and Feeing America, recently joined forces in an effort to help fight hunger and food insecurity in the community. Through this partnership, Molina hosted a total of six mobile food pantry events distributing over 133,000 pounds of food to more than 9,600 individuals in South Florida. Hundreds of Molina volunteers organized and distributed bags of food which contained items such as squash, green beans, cauliflower, fruits and chicken.
According to Feeding Florida's Map the Meal Gap 2015 report, approximately 17 percent of Floridians suffer from hunger, including more than one million children. Feeding South Florida serves about a quarter of the state's population that faces food insecurity, assisting individuals and families in Palm Beach, Broward, Miami-Dade and Monroe Counties.
"Molina was excited to partner with Feeding South Florida to support some of the most vulnerable populations in our community," said Steven Snider, Director of Community Engagement at Molina Healthcare of Florida. "Nutrition and well-being go hand in hand and Feeding South Florida's effort to feed millions of people in need aligns with Molina's mission of improving the health and quality of life for all."
Over the last six months, Molina Healthcare of Florida hosted the food pantry events at Make a Wish Veterans in Opa-locka, Evangelical Haitian Church in Miami, Redemptive Life Fellowship Church in West Palm Beach, Renewed Deliverance Christian in Lake Park, Power of Prayer Ministries in West Palm Beach and Miami Jackson High School in Miami.
Molina employees participated in the activities as part of the company's Helping Hands employee volunteer program. The purpose of the program is to encourage Molina employees to get involved in their community by providing paid time off to do direct volunteer work with local organizations such as homeless shelters, food pantries and after-school programs.
About Molina Healthcare of Florida
Since 2008, Molina Healthcare of Florida has been providing government-funded care for low-income individuals. Our mission is to bring high-quality and cost-effective health care to kids, adults, seniors, families and people with disabilities. As of March 2017, the company serves approximately 711,000 members through Medicaid, Medicare, and Health Insurance Exchange programs. Molina's service areas include the entire east coast of the state, the western panhandle, and counties along the mid to southern Gulf Coast. Additionally, Molina owns and operates two primary care clinics in Palm Beach County. Visit molinahealthcare.com and connect with us on Facebook, Twitter, Instagram and YouTube.
About Feeding South Florida
Feeding South Florida® is a member of the Feeding America® network of food banks and the leading domestic hunger-relief organization serving Palm Beach, Broward, Miami-Dade, and Monroe Counties. Our mission is to end hunger in South Florida by providing immediate access to nutritious food, leading hunger and poverty advocacy efforts, and transforming lives through innovative programming and education. Feeding South Florida rescues 44 million pounds of food annually, serving 784,110 individuals in need of food assistance – 264,280 of whom are children and 130,000 are older adults. Feeding South Florida is the largest and most efficient food bank in each county it serves, providing for 25% of the state's food insecure population, through a local network of more than 400 nonprofit partner agencies and direct service programs. For more information, visit www.feedingsouthflorida.org or call 954.518.1818.