Miami Dolphins Provide 500 Meals with Feeding South Florida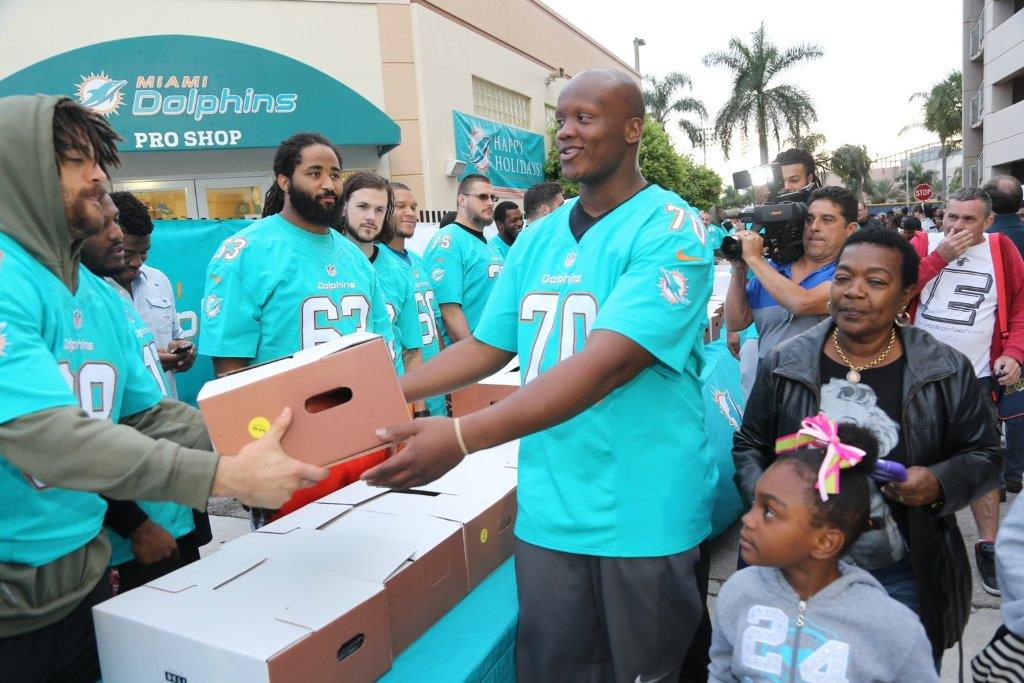 DAVIE (CBSMiami) – The Miami Dolphins took a break from preparing for their Monday Night Football game against the New York Jets to distribute Thanksgiving meals at the team's practice facility in Davie.
Several Dolphins players, along with team mascot T.D. and Miami Dolphins Women's Organization members, in partnership with Publix, will distribute 500 Publix Thanksgiving Dinners to 50 nonprofit partner agencies that were selected by Feeding South Florida.
These meals are funded by Miami Dolphins players and coaches and will include a turkey, mashed potatoes, stuffing, turkey gravy, cranberry orange relish and a marshmallow delight dessert. The meals will be enough to feed a family of seven to ten members.
To view original post, click here.