Feeding South Florida Hungry To Help Those In Need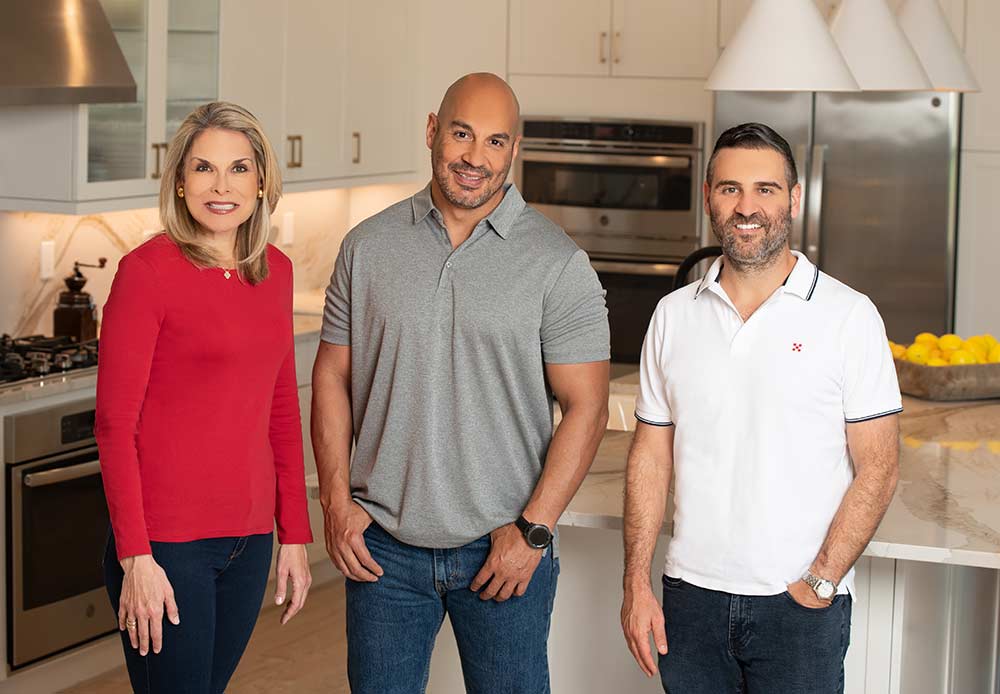 If you've been to a supermarket recently, you know that food prices have been increasing faster than most folks' budgets can keep up with.  
But simply having the resources to peruse those aisles – and rail about the double-digit percentage increases in your favorite items! – mean you're among the fortunate who don't deal daily with the scourge that is food insecurity. 
Indeed, in Palm Beach County more than 184,000 of our neighbors are food insecure – meaning that either plentiful amounts of nutritious food are not available in their immediate neighborhood or that they simply don't have the means to access it.  
That's why since 1981 the nonprofit Feeding South Florida has been on a mission to end hunger in South Florida by providing immediate access to nutritious food, as well as leading hunger and poverty advocacy efforts, and transforming the lives of their beneficiaries through innovative programming and education.  
As important as it is to deliver food to those who need it most – and more on that logistical achievement in a moment – the organization believes its workforce training programs are vital in helping break the cycle of hunger and poverty and address its root causes. 
In other words, they put into practice the lesson of the adage about the difference between giving a man a fish and teaching him to fish.  
"We know that hunger is a symptom of a larger issue, a systemic breakdown," said CEO Paco Vélez, president and CEO of Feeding South Florida. 
"Using our nonprofit resources, such as our fleet and kitchen, to help people learn new skills and transform lives embodies our overall mission."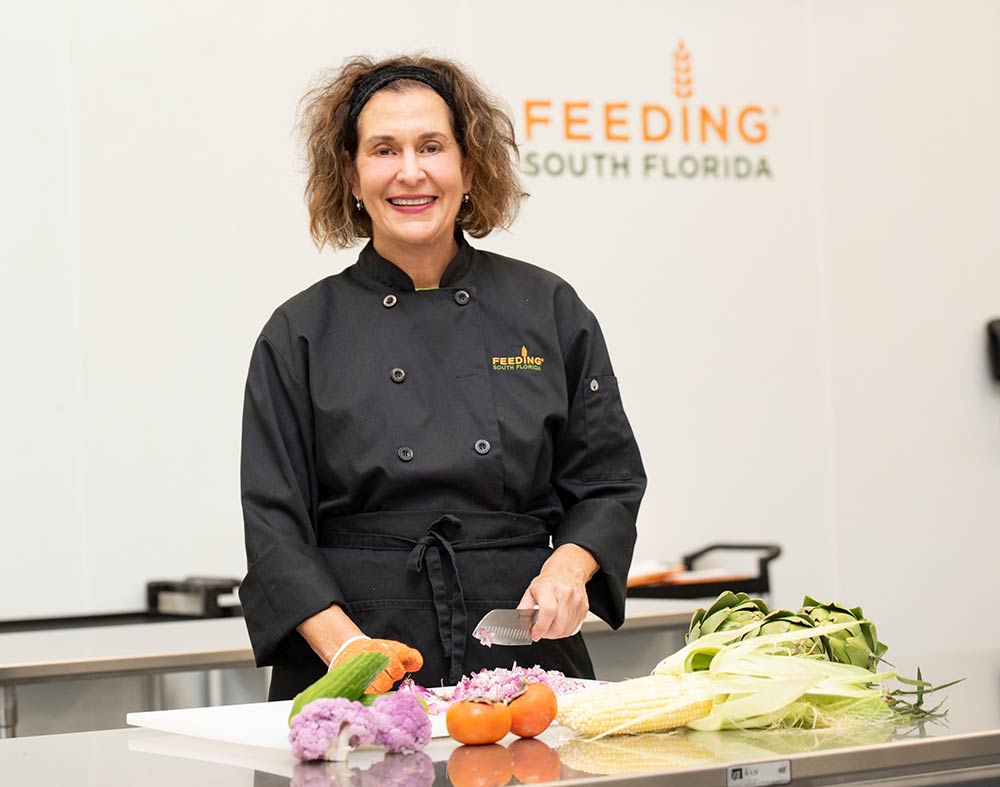 Last year, Feeding South Florida launched its 12-week culinary training program, created by James Beard- nominated chef Lindsay Autry, and a five-week warehouse training program that uses virtual reality technology.  
Both programs emphasize teaching necessary skills, as well as job placement, resume writing, interview skills, financial literacy, and career coaching. To date, both programs have graduated nearly 30 students and placed them in jobs at various businesses, some of which include Aioli, Publix and Ryder.  
Feeding South Florida also knows how to stretch a food dollar: For every $1 donated, the organization can provide nine meals. In serving Palm Beach, Broward, Miami-Dade and Monroe Counties, last year Feeding South distributed 146 million meals to some 1.4 million people.  
Of course, such life-sustaining services wouldn't be possible without a vast assemblage of volunteers and benefactors.  
When the pandemic started nearly two years ago, and thousands of cars lined up before the crack of dawn to receive a weeks' worth of groceries from Feeding South Florida's food distribution lines, one venerable South Florida company – GL Homes – considered the situation a clarion call to get involved.  
In addition to GL Homes' initial donation of $40,000, the company has continued supporting Feeding South Florida's noble mission by making the initiative part of its corporate ethos. Staff members have been encouraged to volunteer in any way they can to support Feeding South Florida.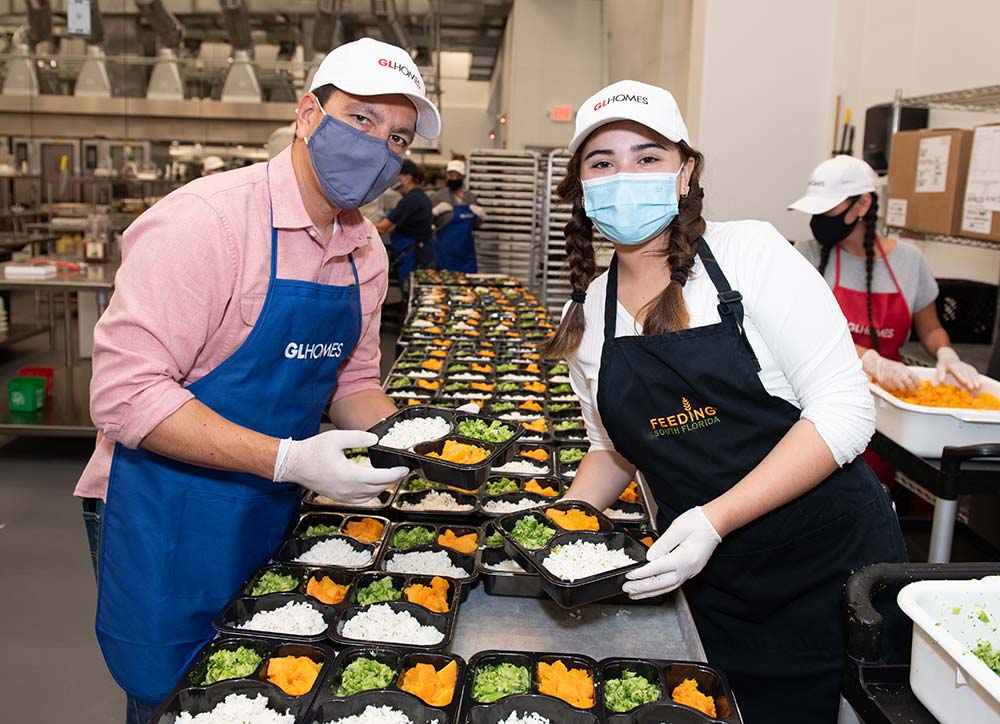 "Since the start of the pandemic, GL Homes has been hands- on with our approach to combat hunger in Palm Beach County," said GL Homes President Misha Ezratti. "Our employees and our families prepare nutritious meals, sort donated food and volunteer at food distribution sites. When we volunteer, we roll up our sleeves and get the job done." 
To learn how you too can get involved, visit feedingsouthflorida.org. 
Originally published on January 4th, 2022 by GL Homes Philanthropy.
Photo credit: Tracey Benson Photography