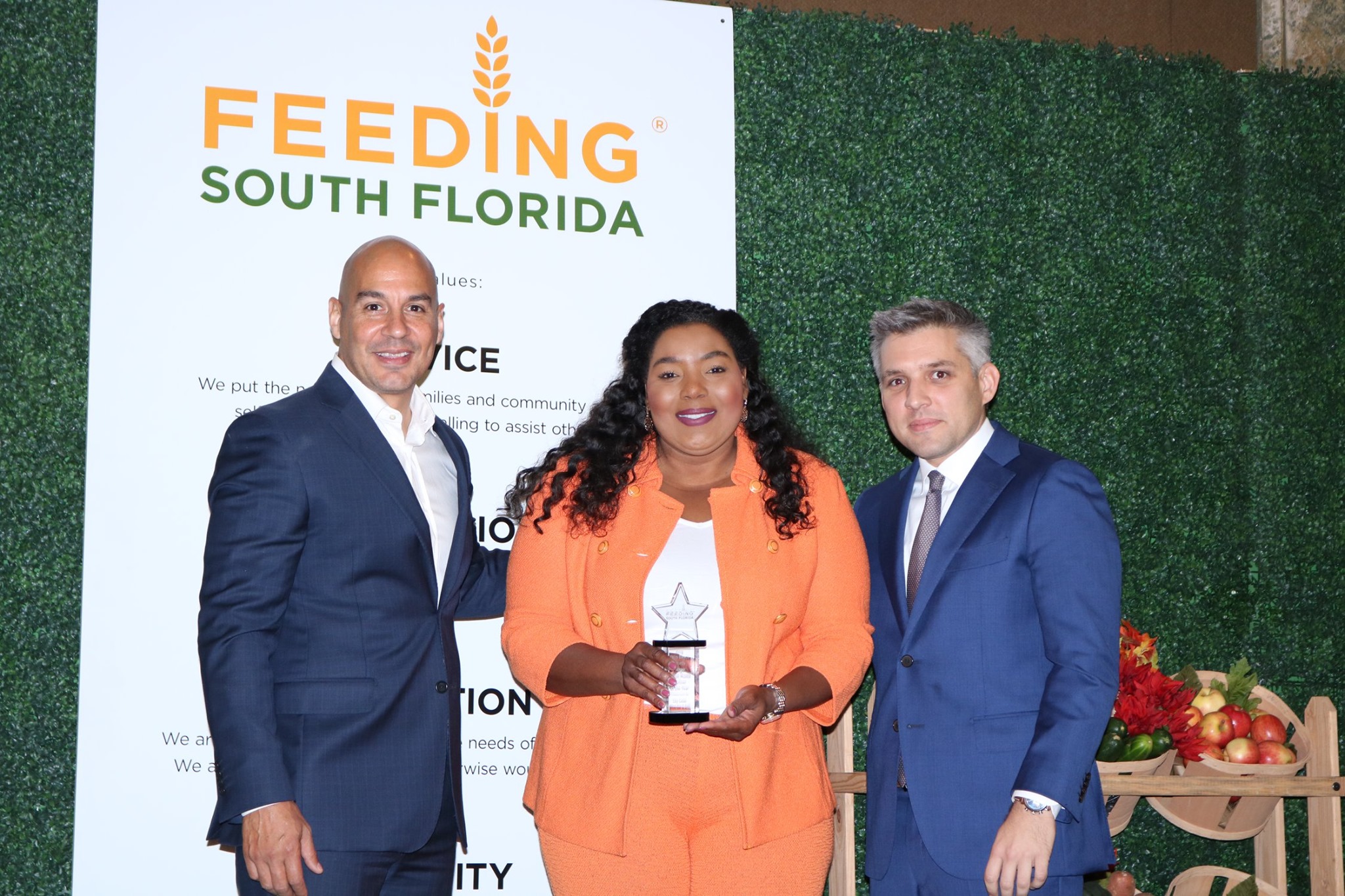 Feeding South Florida hosted its 5th Annual Happy Harvest Donor Recognition Breakfast, a celebration of its outstanding community partners who support Feeding South Florida's mission to end hunger in South Florida, at Signature Grand on Dec. 4.
Dr. Barbara Sharief, Broward County commissioner, provided a keynote address during which she pledged $25,000 to Feeding South Florida this year and challenged those in the audience to pledge what they can. Feeding South Florida is a member of the Feeding America network of food banks and the leading domestic hunger-relief organization serving Palm Beach, Broward, Miami-Dade, and Monroe Counties.
Providing support for 25 percent of the state's food insecure population, its mission is to end hunger in South Florida by providing immediate access to nutritious food, leading hunger and poverty advocacy efforts, and transforming lives through innovative programming and education.
Feeding South Florida distributes nearly 62 million pounds (51.6 million meals) of food annually, to over 700,000 individuals through direct-service programs and a local network of approximately 300 nonprofit partner agencies.
Those honored at the event included:
• Corporate Partner of the Year: Starbucks
• Foundation Partner of the Year: Florida Blue Foundation
• Feeding Palm Beach County Partner of the Year: Carrier Transicold
• Sports Partner of the Year: The Miami Dolphins
• Municipal Partner of the Year: The City of North Miami, FL
• Retail Partner of the Year: The Fresh Market
• Agriculture Partner of the Year: Pero Family Farms
• Palm Beach County Hunger Action Month Partner of the Year: City Cellar Wine Bar & Grill
• Broward County Hunger Action Month Partner of the Year: Broward County Florida
• Miami-Dade County Hunger Action Month Partner of the Year: BurgerFi
Originally published in South Florida Sun Times
December 12, 2019