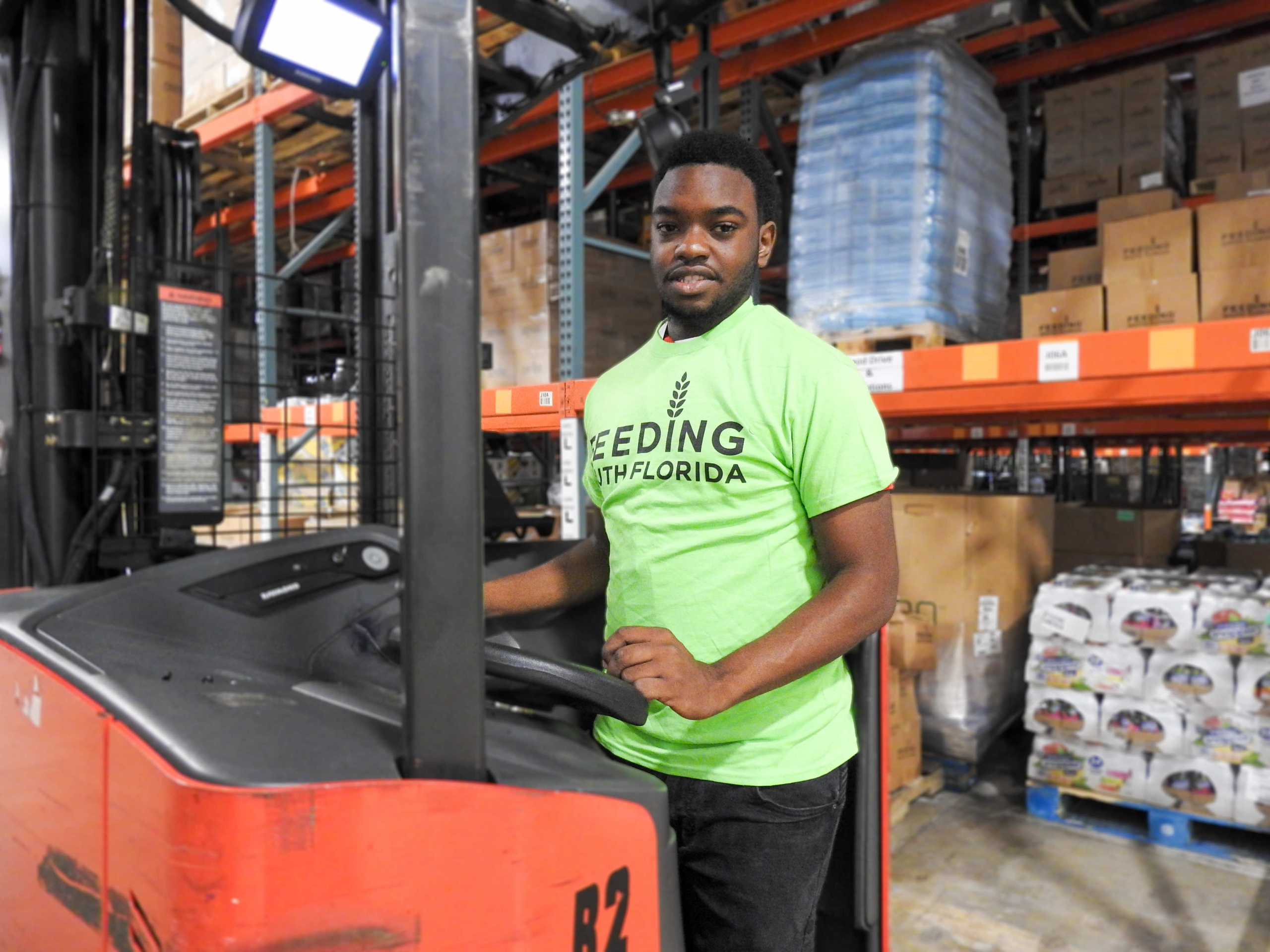 Turning Adversity into Opportunity!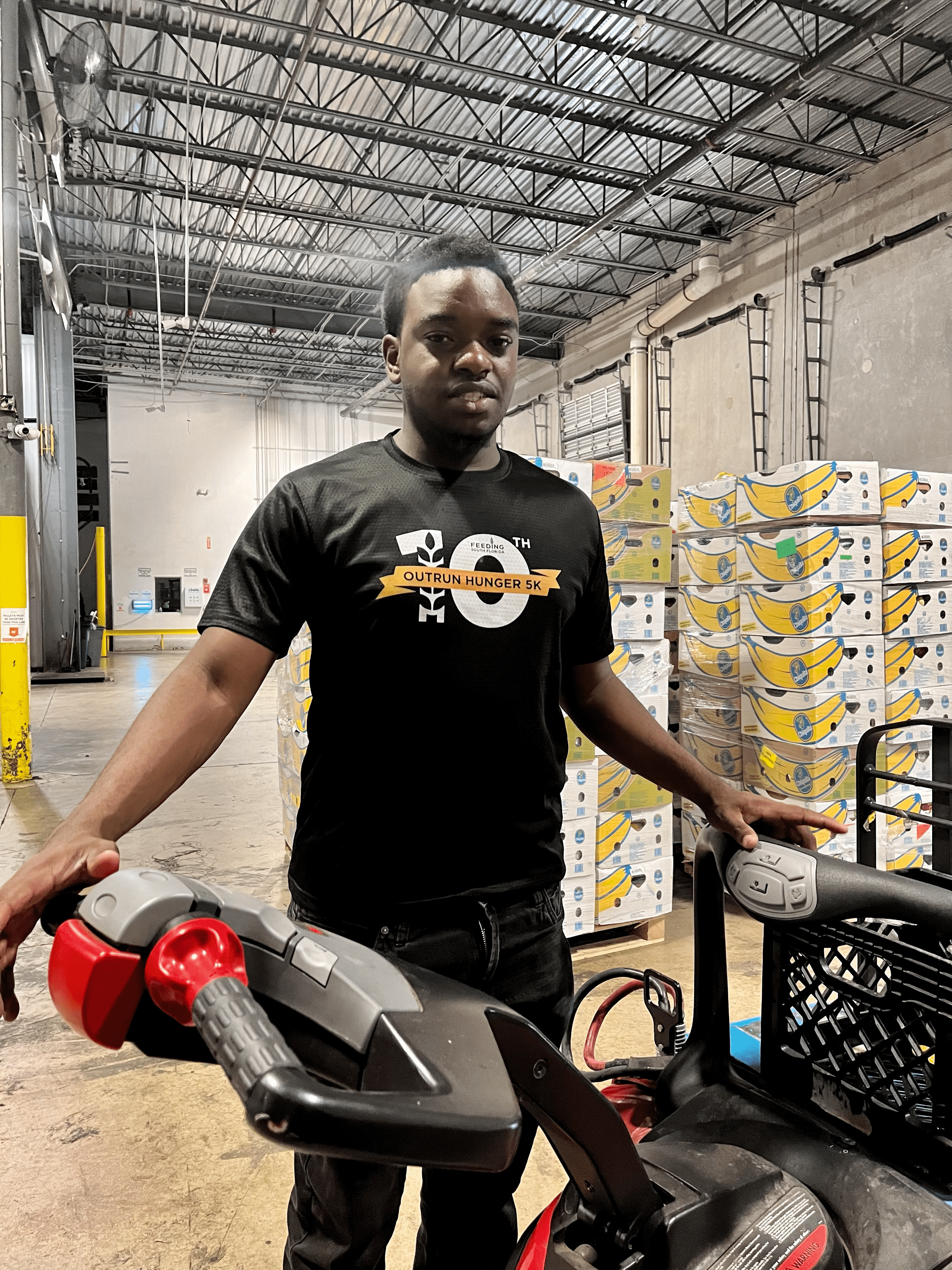 Testimonial was done with Clement's consent and free of any monetary exchange.
Meet Clement, a determined 18-year-old who moved from the Bahamas to South Florida in 2019. He needed a fresh start after Hurricane Dorian, the most intense tropical cyclone on record, struck the Bahamas, devastated the Island, and left him with next to nothing.
Growing up, his family often experienced food insecurity. He recalls coming home hungry and having nothing to eat. While the choice to leave it behind was daunting, he was also excited to be adopted by a local South Florida family and enrolled into a vocational high school in Broward County. On the recommendation of his mentor prior to his graduation, he registered for the Feeding South Florida® Warehouse Skills Training program.
"I always wanted to work because every dollar matters. I like operating machines, the simulation program we used was cool, making it a more interesting opportunity," remarked Clement.
He quickly mastered the forklift and riding pallet jack and after completing the program he earned full-time employment with Feeding South Florida as a warehouse associate.
Clement is now thriving. The program has equipped him with essential skills, making him optimistic about his future. With this newfound knowledge, he aspires to advance his career and even share his expertise with others, possibly mentor young men like himself.
Clement's story is one of the many success stories where graduates secure stable careers, which allows them to transition from a place of dependency to self-sufficiency.
Feeding South Florida is dedicated to breaking the cycle of hunger and poverty by increasing household stability and economic self-sufficiency through workforce training and job placement programs.
Feeding South Florida offers free workforce training classes in warehouse skills along with the culinary arts throughout the year for anyone needing assistance getting back on their feet. The warehouse training curriculum provides hands-on experience with inventory management, equipment usage through advanced 3-D technology, food safety, and OSHA standard protocols during a 5-week instructional period in our 72,000 square foot warehouse in Pembroke Park.