Food bank reports 600 percent increase in demand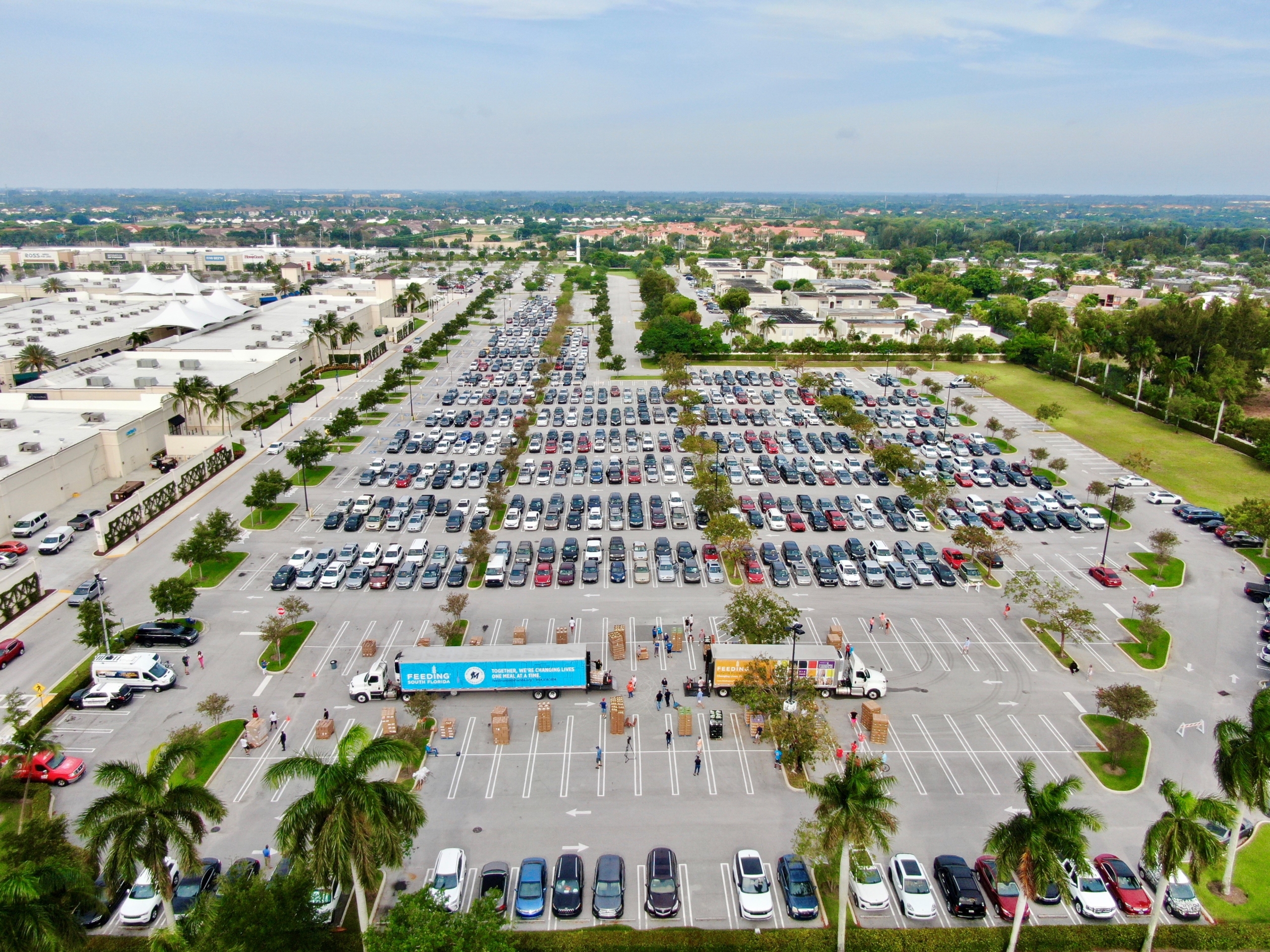 WEST PALM BEACH, Fla. (CBS12) — Since the COVID-19 pandemic started, Feeding South Florida, the region's largest food bank, is reporting a 600 percent increase in demand.
The organization is partnering with the Palm Beach Outlets to provide a weekly food donation drive-thru where families in need can pick up a free one-week supply of groceries.
While the outlets initially expected to serve a few hundred families each week, the demand has surpassed expectations.
"We have been seeing about one thousand households come through," said Trina Holmsted, marketing director for the Palm Beach Outlets.
A spokesperson for Feeding South Florida told CBS12 News they are serving about 265,000 individuals a week in four counties, including Palm Beach County.
That number is more than double the number of clients they used to serve: an average of 120,000 people a week.
"This is unprecedented," said Sari Vatske, Executive Vice President of Feeding South Florida.
In the last six weeks, the food bank has distributed nearly 18 million pounds of food, compared to the 7 million they distributed during the same period in 2019.
Vatske said Feeding South Florida is working to increase its supplies and meet this high demand for the foreseeable future, and they need monetary donations to keep up.
To donate, visit the Feeding South Florida website.
People started lining up for free food at the outlets in West Palm Beach around 5 a.m. Monday, Holmsted said.
It took several hours for the distribution to finish.
"I think more sites are needed, in different places," said Elizabeth Woodson, who waited about four hours in her car to get her groceries.
"This is really crazy," she said.
Woodson said her husband is out of work right now, and she has six people in her home to feed.
She thinks her family will be able to survive these difficult times, but others waiting in line aren't as confident.
David Biutista, who recently lost his job at a polo club in Wellington, said his family can only survive two weeks without a paycheck.
"This [food distribution] is very helpful," he said.
While it's not clear how long Feeding South Florida will be able to keep the distribution going at this site, the Palm Beach Outlets are planning to provide the space for as long as it takes.
"Currently we are partnering with them through June 1, but I realistically expect us to continue far past that," said Holmsted.
By: Danielle Waugh
Originally published on April 27, 2020 by CBS12. View original article, here.