Food bank opens new Boynton facility, plans to offer job training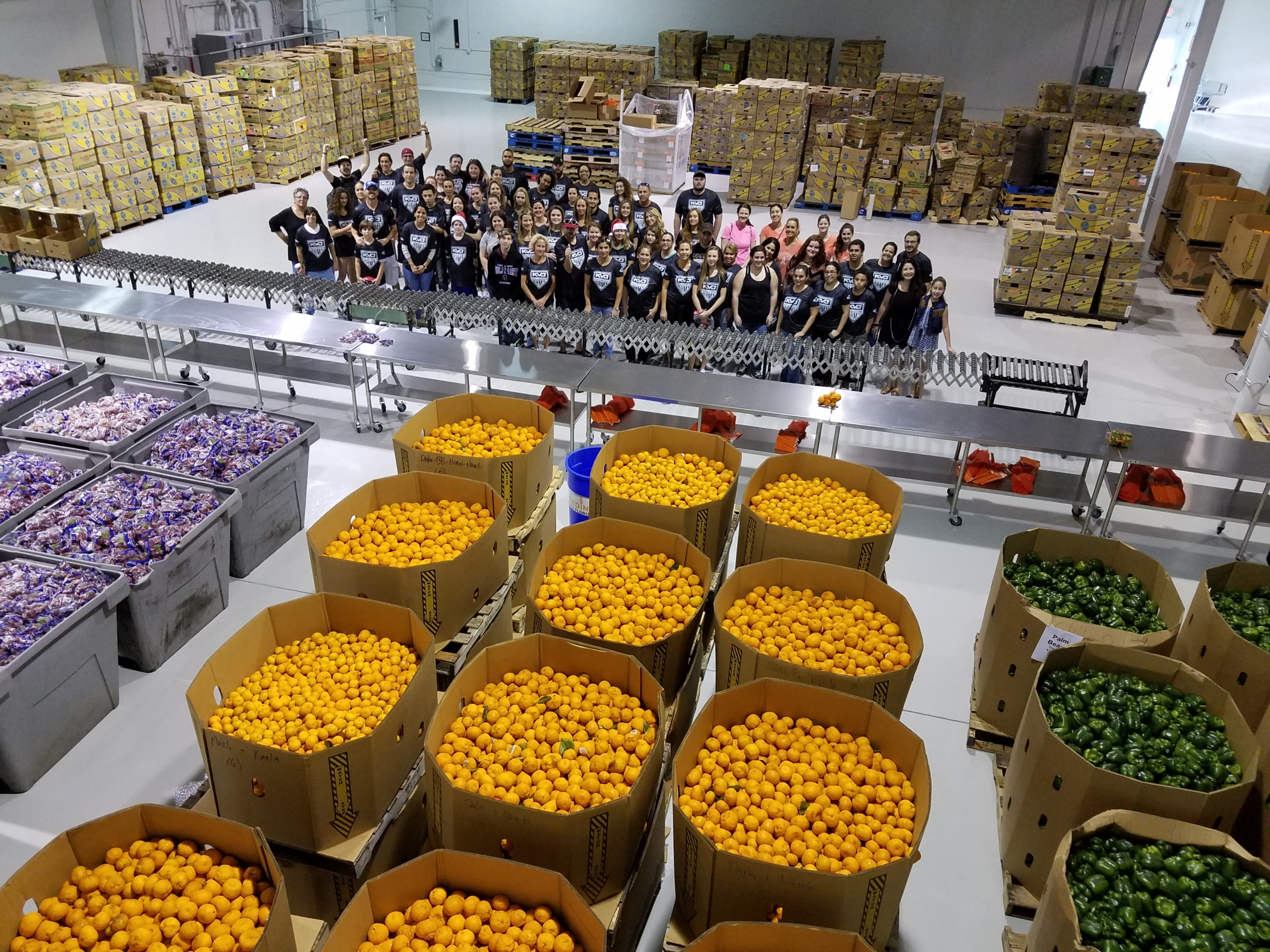 Susan Salisbury
Palm Beach Post Staff Writer
Boynton Beach – Feeding South Florida's new Palm Beach County operations center opened Monday in Boynton Beach, marking a new direction for the non-profit aimed at conquering hunger.
One out of every six people in Palm Beach County doesn't know where his or her next meal is coming from, according to a study published in 2016 by Feeding America in collaboration with the Howard G. Buffett Foundation and The Nielsen Company. Of the roughly 200,000 people who are "food insecure" in the county, 22 percent are children.
Feeding South Florida's $4 million 25,644-square foot facility near Interstate 95 and Gateway Boulevard will be a staging area for the 11 million pounds of food the group distributes in Palm Beach County each year, said the organization's president and CEO, Paco Velez. Working with more than 100 partner agencies, mostly faith-based groups, the group served 202,000 individuals in Palm Beach County last year.
Since 1991, Feeding South Florida had occupied a 1920s-era building off Claremore Drive in West Palm Beach. It sold the building last summer for $500,000. The new facility on three acres was purchased with the help of a major donor and other benefactors. Its only other warehouse is in Broward County, in Pembroke Park.
Across the counties it serves, including Broward, Miami-Dade and Monroe, Feeding South Florida distributes more than 40 million pounds of food each year, Velez said.
Feeding South Florida needed larger place to handle an increased volume of food and grocery products and a place that would provide a resource center and innovative programming for its partner agencies and families. It plans to launch job training in warehouse and culinary skills by this summer, something the food bank in San Antonio,Texas, where Velez previously served as vice president, does. Cooking classes will be offered for families struggling to make ends meet.
The building is equipped with a new 3,000-square-foot cooler/freezer that can store up to 200 pallets of perishable dairy, lean protein and produce.
Sari Vatske, Feeding South Florida's vice president of community relations, said although an open house was held for donors in October, the new facility couldn't be opened until now due to occupancy permit delays.
The plan is to go beyond putting a "Band-aid" on hunger, Vatske said, and helping families learn how to cook healthful meals, learn about nutrition and make smart choices. She considers the effort a natural extension of the food system.
"We want to break the cycle of hunger and poverty by increasing families' stability through workforce training and workforce development," Vatske said.
"The kitchen will be a production kitchen. Once we fully ramp up, we will be able to prepare 21,000 meals a day," Vatske added.
The meals will go to feed children at after-school care sites.
Clients will also be trained in culinary skills and warehouse work that could lead to a job in the food service industry or elsewhere. There will also be "incubator" space for graduates of the program who want to start their own catering business so they can access the commercial kitchen.
Dan Shorter, volunteer director at the Feed the Hungry at Village Baptist Church in West Palm Beach, said he's excited about the investment Feeding South Florida is making by going a step further to reduce hunger by helping people gain job skills.
"I am already thrilled with the amount and variety of foods we receive from them. Today we got frozen chicken and fresh eggs," Shorter said.
Shorter said the pantry assists many of the working poor, and gave food to a number of unemployed veterans recently, including three who picked up cans and bottles along the road to obtain money for gas.
To view original post, click here.