Florida plan promotes produce gleaning efforts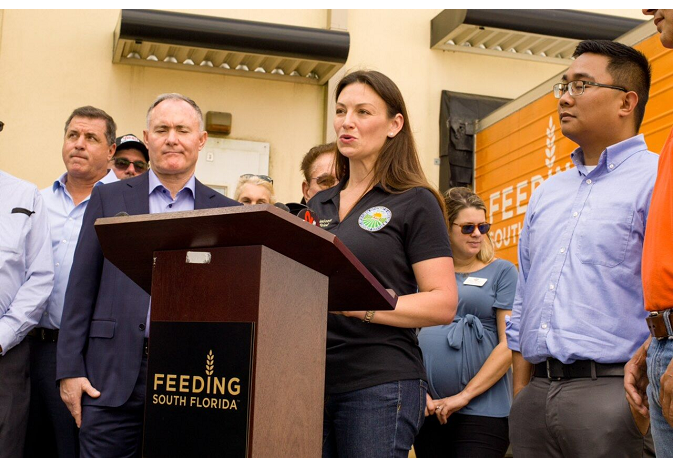 After touring vegetable fields, Florida Agriculture Commissioner Nikki Fried announced a new program to support and promote food recovery efforts, making it easier for food banks to collect leftover produce from fields.
The legislation creating the $500,000 grant program will be filed in the 2020 legislative session, according to a news release from the Florida Department of Agriculture and Consumer Services.
Fried, Feeding South Florida officials, and others were on hand for the Pero Family Farms field tour and announcement in Delray Beach Oct. 30.
"Florida produces a huge volume and variety of farm-fresh food, with over 300 different commodities," Fried said, according to the release. "Yet so many Floridians struggle with chronic hunger, and too many children don't know where their next meal will come from."
Feeding South Florida distributes 60 million pounds of food to more than 700,000 people each year, she said, and Pero Family Farms donates two million pounds of produce. The $500,000 provided by the legislation would help promote recovery efforts.
"Now, we're helping other farms and non-profits do their part, by asking lawmakers to support $500,000 in grant funding to help promote food recovery efforts," Fried said in the release. "By helping move leftover produce from fields to food banks, we can reduce food waste, break the cycle of food insecurity, and provide families in need with Fresh From Florida nutrition."
People who attended the announcement included:
Peter Pero, CEO of Pero Family Farms;
Frank Pero, executive vice president;
Paco Velez, Feeding South Florida CEO;
Ty Penserga, Boynton Beach city commissioner; and
Representatives of Florida state Sen. Lori Berman, and state representatives David Silvers and Joe Casello, and Palm Beach Mayor Mack Bernard.
Written by: Chris Koger
ThePacker.com October 30, 2019
Photo: Florida Agriculture Commissioner Nikki Fried announced a new program to support and promote food recovery efforts in Florida fields. ( Courtesy Florida Department of Agriculture and Consumer Services )