Feeding South Florida to Merge with Community Caring Center of Palm Beach County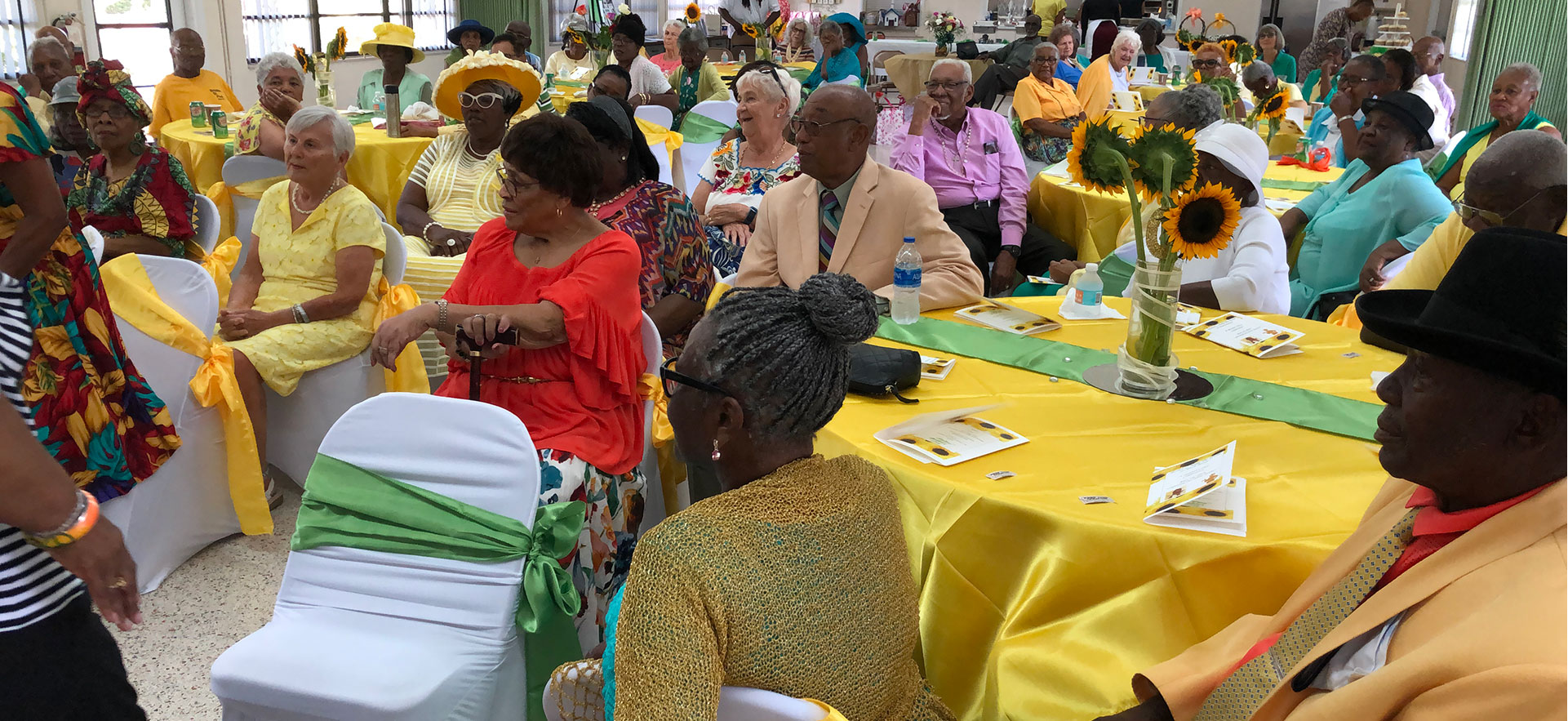 Feeding South Florida to Merge with Community Caring Center of Palm Beach County, Inc. in April 2020, Increasing Impact on the 184,110 Food Insecure Individuals in Palm Beach County
Boynton Beach, Fla. — Feb. 25, 2020 — Paco Vélez, President and CEO of Feeding South Florida ― the leading domestic hunger-relief organization serving South Florida ― is pleased to announce that Feeding South Florida is merging with the Community Caring Center of Palm Beach County (Community Caring Center) in April 2020. The merger will enable both organizations to efficiently increase their impact on Palm Beach County, where 184,110 individuals, including 52,842 children,
are food insecure.
Together, with a shared vision for Palm Beach County, Feeding South Florida and the Community Caring Center's merger will open doors to increased innovative solutions for those struggling to put food on the table. By coming together, the two organizations are eliminating duplication and effectively doing more for less by taking advantage of economies of scale. The merger leverages the significant expertise of both organizations and capitalizes on Feeding South Florida's existing infrastructure, thereby allowing the combined organization to maximize the impact of donors in Palm Beach County.
The Community Caring Center has served Palm Beach County for the past 30 years, with a compassionate approach to their mission that aligns with Feeding South Florida's "Families First" philosophy. Among many reasons, this approach is why Feeding South Florida saw this merger as an attractive opportunity to enhance its "Strengthen" portion of its strategic plan. The Strengthen portion of Feeding South Florida's strategic plan focuses on strengthening communities, the charitable food system's capacity, and strengthening families by connecting individuals with the training and resources necessary to increase family stability and economic self-sufficiency.
Ensuring that the Community Caring Center's heart remains true to Palm Beach County, Feeding South Florida is pleased to share that its Client Services Center will now be known as the Feeding Palm Beach County Community Caring Center. Feeding South Florida is committed to preserving and expanding the Community Caring Center's meal delivery, senior care-giving and job training programs.
This merger will also support Feeding South Florida's Palm Beach County Advisory Council, comprised of Feeding South Florida board members, including the council's chair, Steve Magowan, and several of Community Caring Center's Board of Directors including President Doreen Robinson and Vice President Nancy Flinn. The Community Caring Center's executive director, Sherry Johnson, will join Feeding South Florida's talented team of friendly food bankers.
"With aligned values of ensuring our families come first, this merger makes perfect sense to further serve the many individuals in Palm Beach County who struggle to put food on the table," said Vélez. "It's important to us that dignity and service are at the forefront of how we serve our families, and Community Caring Center's programs do just that. We're honored to help bring their vision to fruition and scale current programs. We also appreciate their forward thinking and leadership when deciding to combine efforts, thereby avoiding duplication and waste of critical resources; this is a great win for the community!"
"Feeding South Florida's families-first approach aligned with our values, and a meeting of the minds led to mutual trust among both of our leadership teams," said Doreen Robinson, Board President of Community Caring Center. "As we were growing our programs and services and needed a new building, we realized that merging with FSF made the most sense for stewarding our donors' generous support. We were incredibly impressed with their efficiency and ability to put over 98 percent of all donations back into the community. This merger will ensure that the legacy of Community Caring Center of Palm Beach County will thrive under Feeding South Florida."
As Florida's largest food bank supporting of 25 percent of the state's food insecure population, Feeding South Florida's many Palm Beach County achievements include:
Quadrupling its Palm Beach County food distribution since 2012, while also reducing expenses.
Investment in, and ownership of, a $3M facility with an additional two acres of land for future growth and storage space.
Opening of a commercial kitchen in the spring of 2020 that will produce up to 10,000 meals a day and provide culinary job training.
Creation of a Client Services Center that includes a Choice Pantry, benefits assistance and nutrition education, now known at the Feeding Palm Beach County Community Caring Center after the merger.
Feeding South Florida has served Palm Beach County since 1989. In 2016, Feeding South Florida moved its Palm Beach County location from the old Cheney Brothers facility off Claremore Drive to a facility that could handle its growth and future expansion plans. Located at 4925 Park Ridge Boulevard, next to Boynton Beach High School, Feeding South Florida is proud to call the City of Boynton Beach home to its Palm Beach County headquarters, known as Feeding Palm Beach County.
Founded in 1987, the Community Caring Center of Palm Beach County, located at 145 NE 4th Ave., Boynton Beach, 33435, has focused on creating a healthier community, providing nutritious meals, and caring for seniors to ensure they can age in place. The success of their programs expanded beyond Boynton Beach to other communities throughout the county, earning recognition and support from county, government and business leaders.