Feeding South Florida in Pembroke Park Receives Basic Human Services Grant from Bank of America Charitable Foundation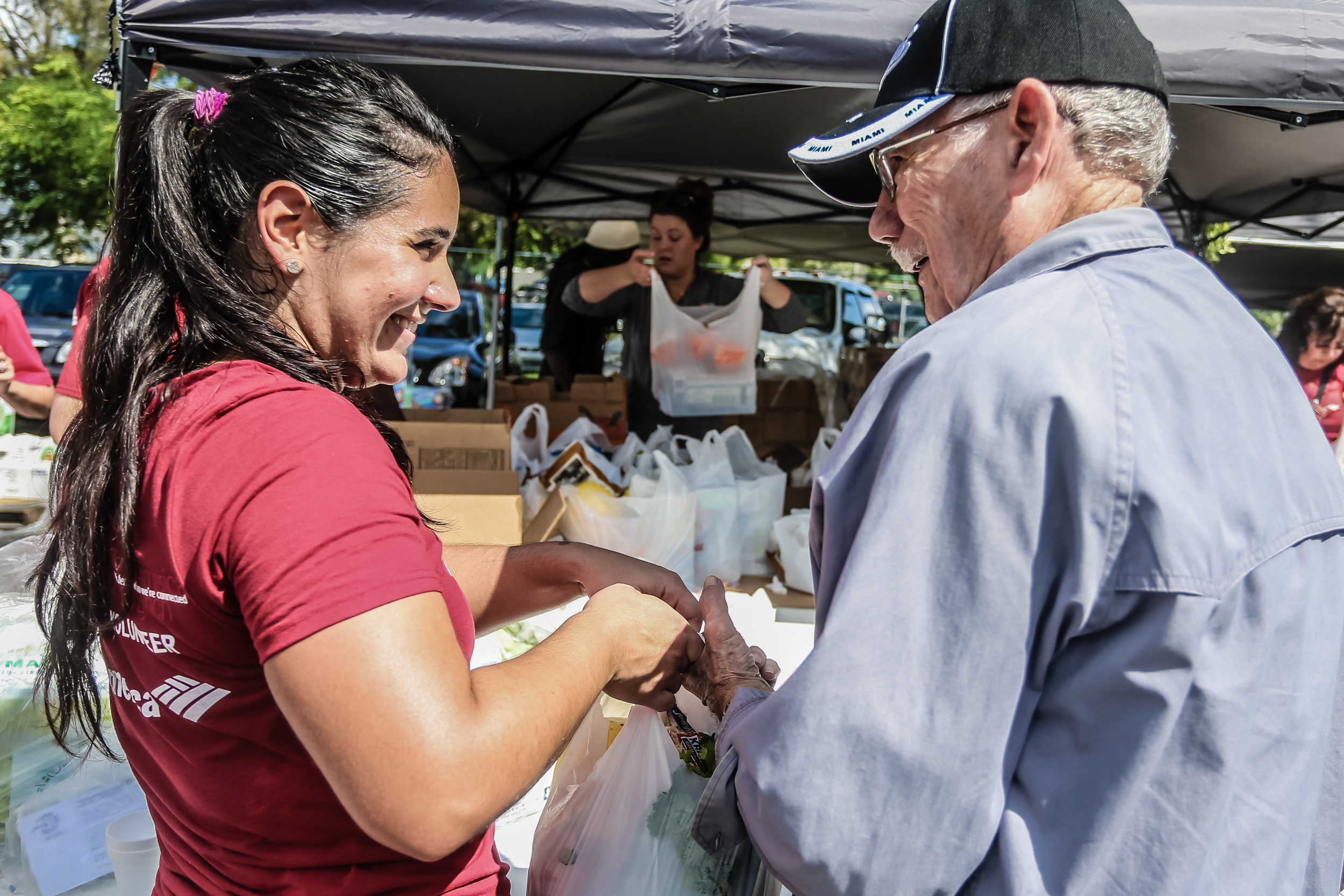 PEMBROKE PARK, FL.– Feeding South Florida is proud to announce that it has been named a recipient of the Bank of America Charitable Foundation's 2016 Basic Human Services Grant. The grant is part of a $594,500 collective investment the bank is making in South Florida to address issues related to basic human services. The grants will help individuals and families address financial stability issues facing low-income communities, provide emergency shelter and supportive short-term housing, as well as provide access to benefits and emergency resources including food, shelter, and financial coaching.
Bank of America's grant will help fund Feeding South Florida's Mobile Pantry Program (MFP). This program is one of Feeding South Florida's most effective ways to bring much needed fresh produce into areas that have been deemed food deserts – an area in which a majority of the residents have limited access to large retail stores with fresh food and grocery products.  The residents in these neighborhoods live below the federal poverty level, as determined by the United States Government. The MFP is a tractor/trailer filled with nutritious and perishable food that is driven to a site, offloaded with the support of volunteers, and then arranged in a way that mirrors a farmers market to give clients maximum choice.
"With the Basic Human Services Grant, we are able to assist individuals and families at their point of need and make an impact that is immediate and tangible," said  Paco Vélez, President and CEO of Feeding South Florida. "We're honored to continue our partnership with Bank of America and appreciate all of the exemplary efforts they make to improve the lives of those in their local communities such as South Florida."
About Feeding South Florida
Feeding South Florida's mission is to end hunger in South Florida by providing immediate access to nutritious food, leading hunger and poverty advocacy efforts, and transforming lives through innovative programming and education. Feeding South Florida™ is one of 200 member food banks in the Feeding America™ network, the sole Feeding America food bank in South Florida, and the largest food bank in the state, serving 25% of the state's food insecure population. Through a local network of approximately 360 nonprofit partner agencies, Feeding South Florida distributes 40 million pounds of food annually, serving 785,040 individuals in need of food assistance, 280,630 of whom are children, and 150,000 are older adults, throughout Palm Beach, Broward, Miami-Dade and Monroe Counties. For more information, visit www.feedingsouthflorida.org or call 954.518.1818.
About Bank of America Environmental, Social and Governance
At Bank of America, our focus on Environmental, Social and Governance (ESG) factors is critical to fulfilling our purpose of helping make people's financial lives better. Our commitment to growing our business responsibly is embedded in every aspect of our company. It is demonstrated in the inclusive and supportive workplace we create for our employees, the responsible products and services we offer our customers, and the impact we help create around the world in helping local economies thrive. An important part of this work is forming strong partnerships across sectors – including community and environmental advocate groups, as well as non-profits – in order to bring together our collective networks and expertise to achieve greater impact.  Learn more at www.bankofamerica.com/about and connect with us on Twitter at @BofA_News.