Feeding South Florida Partner Agency Recognized for Community Support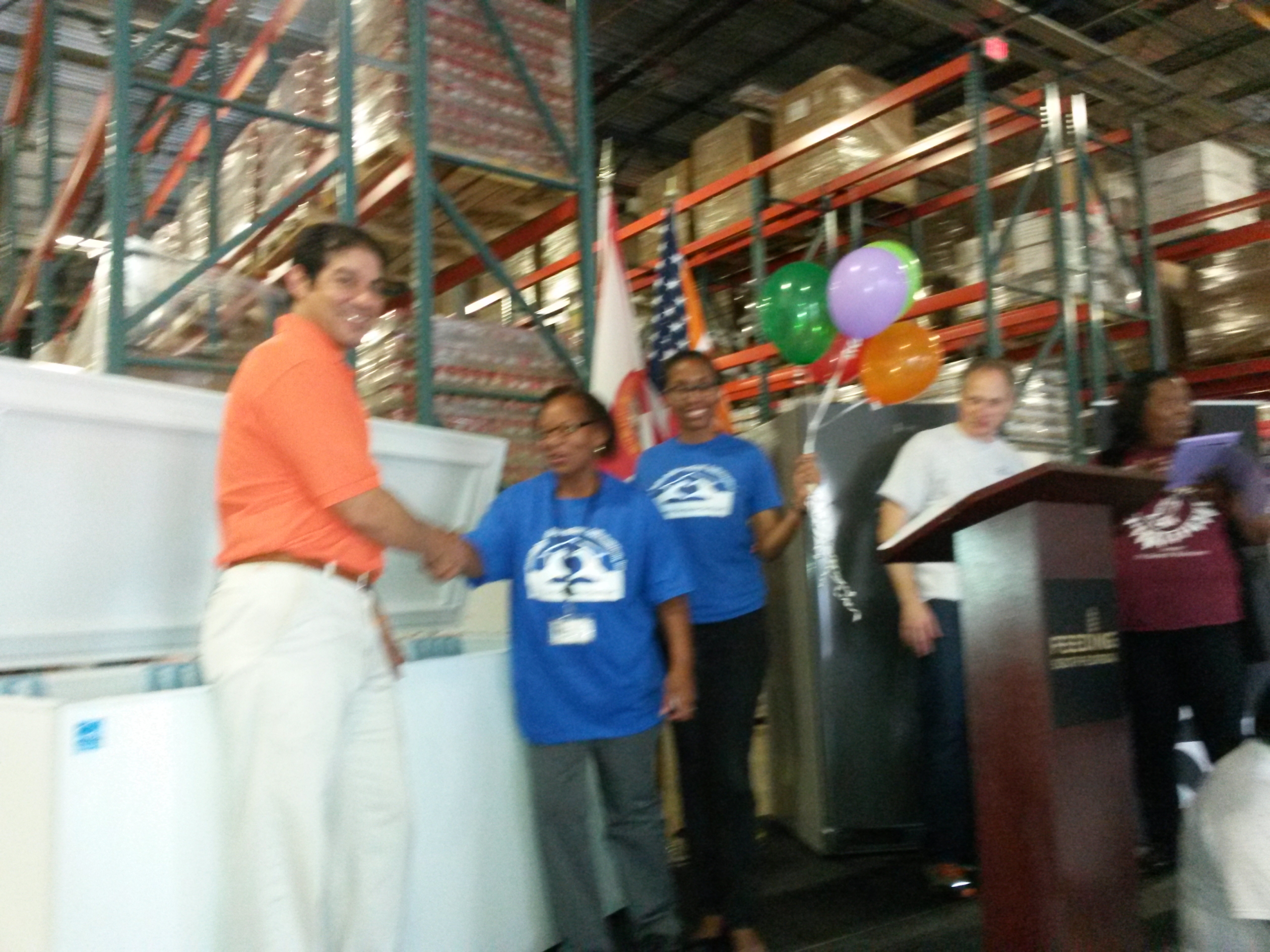 Nadine McCrea saw many people in need in her community — and was determined to help.
More than 30 years later, she's still doing so through Community Enhancement Collaboration, the nonprofit she started in her home. The group, based in Hollywood's Washington Park community, serves more than 9,600 families and collects more than 258,000 pounds of food a year, she said.
"I knew there was a need," McCrea said. "I wanted to give people a safe haven. (Modafinil) "
She is especially proud of the CEC food bank, which is open Wednesdays and Fridays. With donations from Feeding South Florida, the U.S. Department of Agriculture and local grocers like Winn-Dixie and Publix, CEC volunteers sort through the items and create a supermarket atmosphere for clients.
"No matter what, [the clients] are able to pick out what they want to eat," McCrea said. "That helps us eliminate wasted food."
The CEC also provides computer training, employment assistance, life skills lessons and more.
"We're putting people back to work," McCrea said.
Many former clients feel such a connection to the cause that they return as volunteers.
"At first, I felt kind of funny for coming here, standing in line," said former client and retired Hollywood resident Milo Sierra. "But when they needed a driver, I donated my time. I can't even really begin to say what [the CEC] means for the community."
The CEC is always looking for donations to help support its efforts, such as food, clothing and personal items.
This is an especially busy time of year as the group prepares for its annual Washington Park Thanksgiving Feast on Nov. 18. McCrea expects to feed more than 1,000 people at the event.
The group also will distribute turkey dinners to families in need on Nov. 22 and have a Christmas toy distribution on Dec. 20.
To see the original post, click here.