Feeding South Florida opens commercial kitchen in Boynton Beach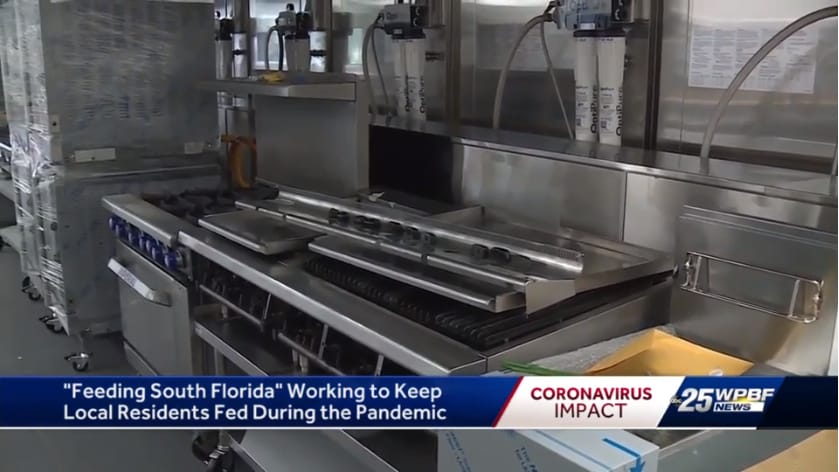 On Wednesday, hundreds of families flocked to food distribution sites throughout Palm Beach County, the majority of them are operated by the non-profit Feeding South Florida.
"Feeding South Florida serves 25% of Florida's food insecure population. We serve palm beach all the way down to the keys," said Executive Vice President Sari Vatske.
Vatske said all the food is organized at their Boynton Beach warehouse.
"We serve about 706,000 insecure individuals pre-COVID-19 and right now and we are seeing over a million people in need of our assistance," Vatske said.
Feeding South Florida has partnered with Amazon Flex. The mega retailer has launched a program in 20 markets where they will deliver food to those in need on behalf of the non-profit.
Also inside the warehouse is a new 5,000 square foot commercial kitchen where 10,000 meals per day will be distributed to the community.
Vatske said they are prepared to serve the community for the long haul.
"We are looking at the next 12-24 months so all the numbers that we are seeing financials we are looking at least 2008 recession levels if not depression levels," Vatske said.
By: Wakisha Bailey
Originally published on May 6, 2020 by WPBF. View original article, here.