Feeding South Florida, FPL crews assisting Michael-ravaged Panhandle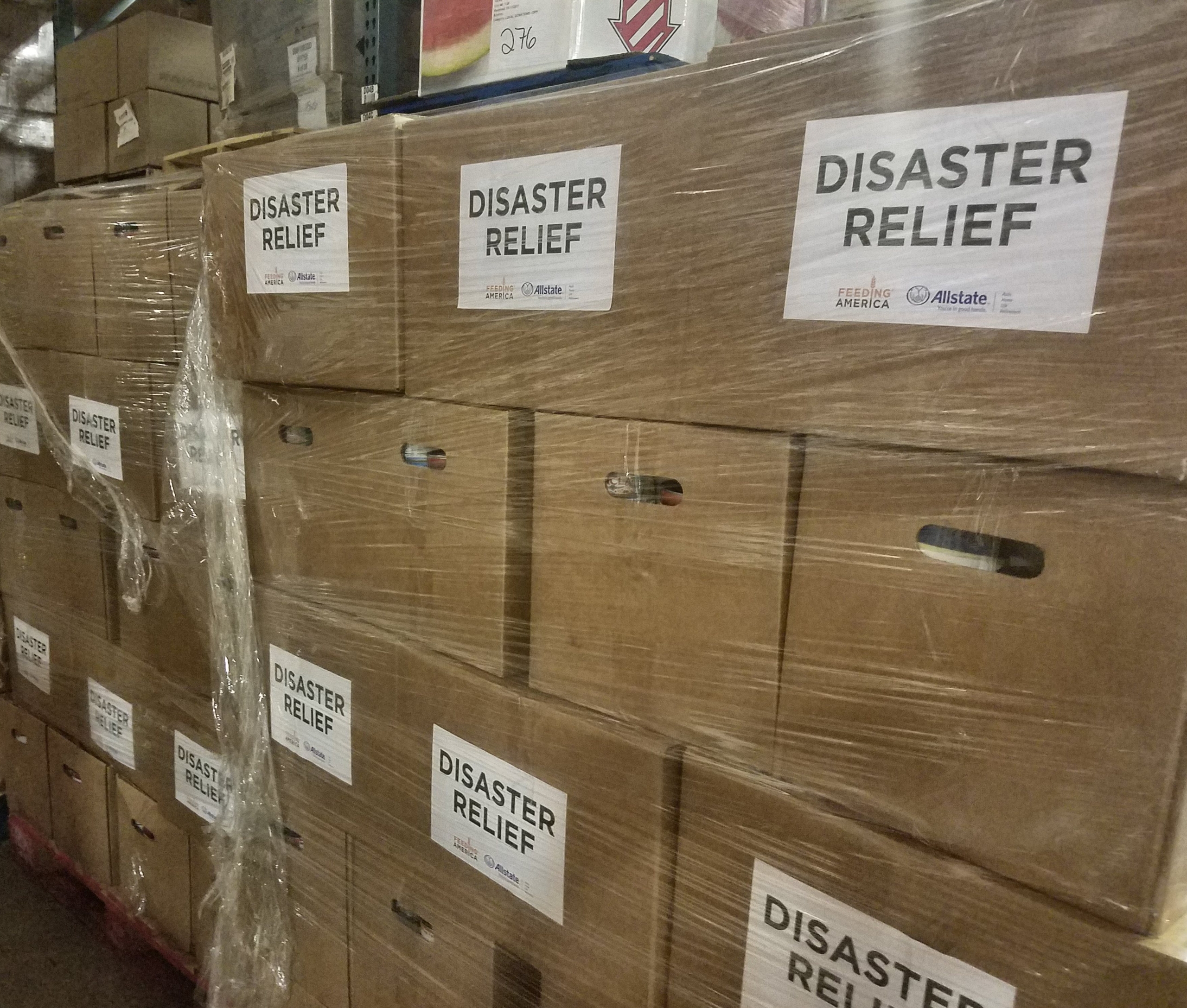 FORT LAUDERDALE, FLA. (WSVN) – South Florida food banks and Florida Power and Light crews are doing their part to help the victims of Hurricane Michael in the Florida Panhandle.
7News cameras captured work crews at Feeding South Florida's main facility in Pembroke Park packing food and supplies to be taken to those in need.
"We're sending a 36-foot tractor-trailer filled with water, pop-top cans and the supplies that our families might need," said Sari Vatske with Feeding South Florida.
Feeding South Florida is one of the largest food banks in Palm Beach, Broward, Miami-Dade and Monroe counties. The organization is using its networks to feed families caught in the storm.
"Our friends in Tampa and Orlando are helping out as well, so we're in it for the long haul," said Vatske.
When it comes to donations, water and food are at the top of the list, but personal hygiene items and cleaning supplies are also in high demand.
"It's really critical in certain areas of the Panhandle right now," said Vatske. "Certainly, folks weren't anticipating the storm to grow to a Category 4."
Meanwhile, FPL crews from South Florida headed north as well.
"In a situation like this, you never know what you're stepping into," said FPL spokesperson Richard Gibbs. "A lot of assessments are still being made in terms of the damage and the resources needed, so we're actually trying to get our crews in a location where they can be easily deployed."
FPL teams from Miami-Dade and Broward will be on hand to restore power to the Panhandle.
"You hate to see someone that's doing bad and in dire need, but we look at those things, and that makes us want to assist even more," said FPL Operations Section Chief Gregory Jones.
Experienced rescue teams that have dealt with major hurricanes in the past are also providing their skills and services to help save lives. On Wednesday, firefighters from Sunrise, Tamarac, Miami, Miami Beach and Hialeah hit the road to help with rescue and recovery efforts in the Panhandle.
"For us in Miami-Dade County, we know this too well," said Miami-Dade Fire Rescue Lt. Omar Blanco. "Our team is specially trained, specialized tactics, to do search and rescue, to provide an entire gamut of services."
If you would like to donate food or supplies to help victims of Hurricane Michael, click on the links below:
Feeding South Florida:
feedingsouthflorida.org/ways-to-help