Feeding South Florida Appoints Steve Magowan and Julie Dodd to Board of Directors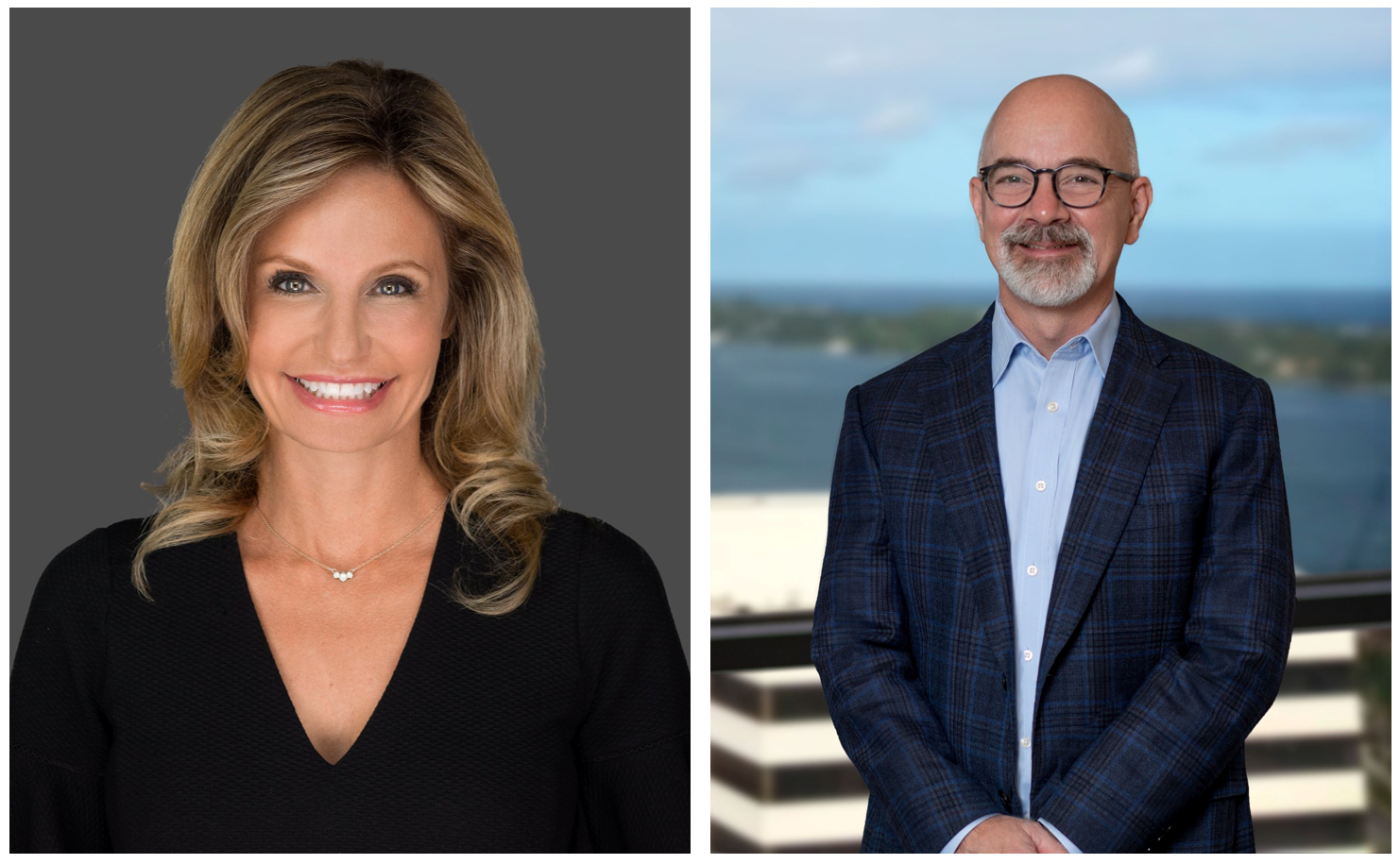 Pembroke Park, Fla. — Dec. 9, 2019 — Paco Vélez, president and CEO of Feeding South Florida, is pleased to announce that Palm Beach Gardens resident Steve Magowan and Fort Lauderdale resident Julie Dodd have been appointed to the organization's Board of Directors for a three-year term. Magowan is the founding CEO of Sunrise Management Services, LLC, based in West Palm Beach, Florida; and Dodd is chief operating officer of Ultimate Software, based in Weston, Florida.
The Board of Directors at Feeding South Florida is a dedicated and passionate group of individuals committed to the mission of ending hunger in South Florida. According to Feeding South Florida's records, over 700,000 individuals in South Florida struggle to put food on the table.
The founding CEO of Sunrise Management Services, LLC, a single-family office which he established on behalf of clients in northern New England in 2011, Magowan relocated to West Palm Beach, Florida in 2018. Prior to moving to Florida, he served for several years as a board member of the Vermont Food Bank, based in Barre, Vermont. That is where he first became deeply engaged in questions of food insecurity. He was initially introduced to Feeding South Florida through the CEO of the Vermont Food Bank. From 2018–2019, he volunteered for the Allocation Committee for the Town of Palm Beach United Way, and got to know and respect Feeding South Florida as part of that volunteer work. Magowan resides in Palm Beach Gardens with his wife, Emily.
"I am excited to join the board, because having food security for all is the foundation for all people to achieve their highest potential," said Magowan. "Feeding South Florida is tackling this issue in a robust way."
As chief operating officer of Ultimate Software, Dodd is responsible for all aspects of the company's operations and service offerings. She has held executive-level positions at Ultimate since 2007, including leading the company's support and implementation for thousands of customers worldwide. Throughout her career, Dodd's passion has been developing, serving, and nurturing people; recognizing that the first step in helping people grow and succeed is making sure they are cared for and supported, especially when faced with difficult circumstances or personal challenges.
"I've seen firsthand the incredible impact that caring for people can have on building stronger communities," said Dodd.  "Helping reduce the level of food insecurity in the lives of many South Florida families is one of the most powerful missions I can imagine, and I'm proud to be a part of the important work that Feeding South Florida does every day. It's a privilege to support an organization that's been an integral part of our community for more than 38 years."
"Both Steve and Julie are leaders in their industries and in the community, and are devoted to ending hunger in South Florida," said Vélez. "They are great assets to our organization."