Feeding South Florida® Appoints Scott T. Parker to Board of Directors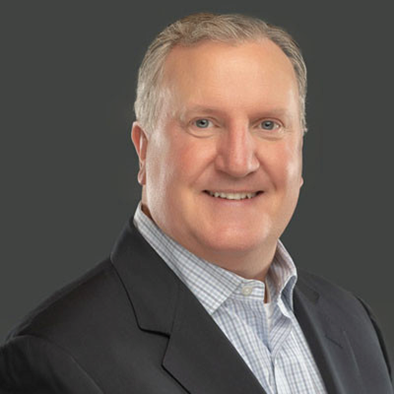 Pembroke Park, Fla. — Nov. 4, 2020 — Paco Vélez, president and CEO of Feeding South Florida, is pleased to announce that Scott T. Parker has been appointed to the organization's Board of Directors for a three-year term. Parker is executive vice president (EVP) and chief financial officer (CFO) for Miami-based Ryder System, Inc. (NYSE: R), a FORTUNE 500® leader in supply chain, dedicated transportation, and commercial fleet management solutions.
The Board of Directors at Feeding South Florida is a dedicated and passionate group of individuals committed to the mission of ending hunger in South Florida. According to Feeding South Florida's records, over 1.4 million individuals in South Florida are now struggling to put food on the table as a result of the COVID-19 pandemic.
Due to the COVID-19 pandemic, during the last fiscal year (July 1, 2019–June 30, 2020), Feeding South Florida provided over 119 million pounds of food (99.3 million meals) to South Floridians in need; a 91% increase over the previous year ― up from 61.5 million pounds.
Holding a Bachelor of Science in agricultural economics from Cornell University, Parker's early focus on agricultural economics generated a longstanding personal interest in ending food insecurity. For many years, he has been active in sponsorships, drives, and other initiatives aimed at ending hunger.
"Scott not only brings a very strong professional background in commercial fleet management, transportation and supply chain solutions to Feeding South Florida's Board of Directors, but also a longtime dedication to ending hunger," said Vélez. "He is a leader in his industry and in the South Florida community, and a great asset to our board."
"I am happy to be a part of Feeding South Florida's Board of Directors, and I look forward to working with the board to continue to find solutions to the problem of food insecurity ― especially during this unprecedented time of need for so many South Floridians," said Parker.
Prior to working for Ryder System, Inc., Parker was EVP and CFO for OneMain Financial (NYSE: OMF), a leading consumer finance company. Before joining OneMain Financial, he served as CFO for commercial finance company CIT Group Inc. (NYSE: CIT). Prior to CIT, he served as CFO and then chief operating officer for Cerberus Operations & Advisory Company, an affiliate of private investment firm Cerberus Capital Management. Parker also spent more than 15 years in leadership roles within the industrial and financial services businesses at General Electric Company (NYSE: GE), including CFO of GE Capital Solutions.
About Feeding South Florida®
Feeding South Florida is a member of the Feeding America network of food banks and the leading domestic hunger-relief organization serving Palm Beach, Broward, Miami-Dade, and Monroe Counties. Providing support for 25 percent of the state's food insecure population, its mission is to end hunger in South Florida by providing immediate access to nutritious food, leading hunger and poverty advocacy efforts, and transforming lives through innovative programming and education. Feeding South Florida distributed over 119 million pounds (99 million meals) of food last year, to over 1 million individuals through direct-service programs and a local network of approximately 300 nonprofit partner agencies. Visit www.feedingsouthflorida.org or call 954.518.1818.
###