Feeding Florida seeks $5 million from state to distribute produce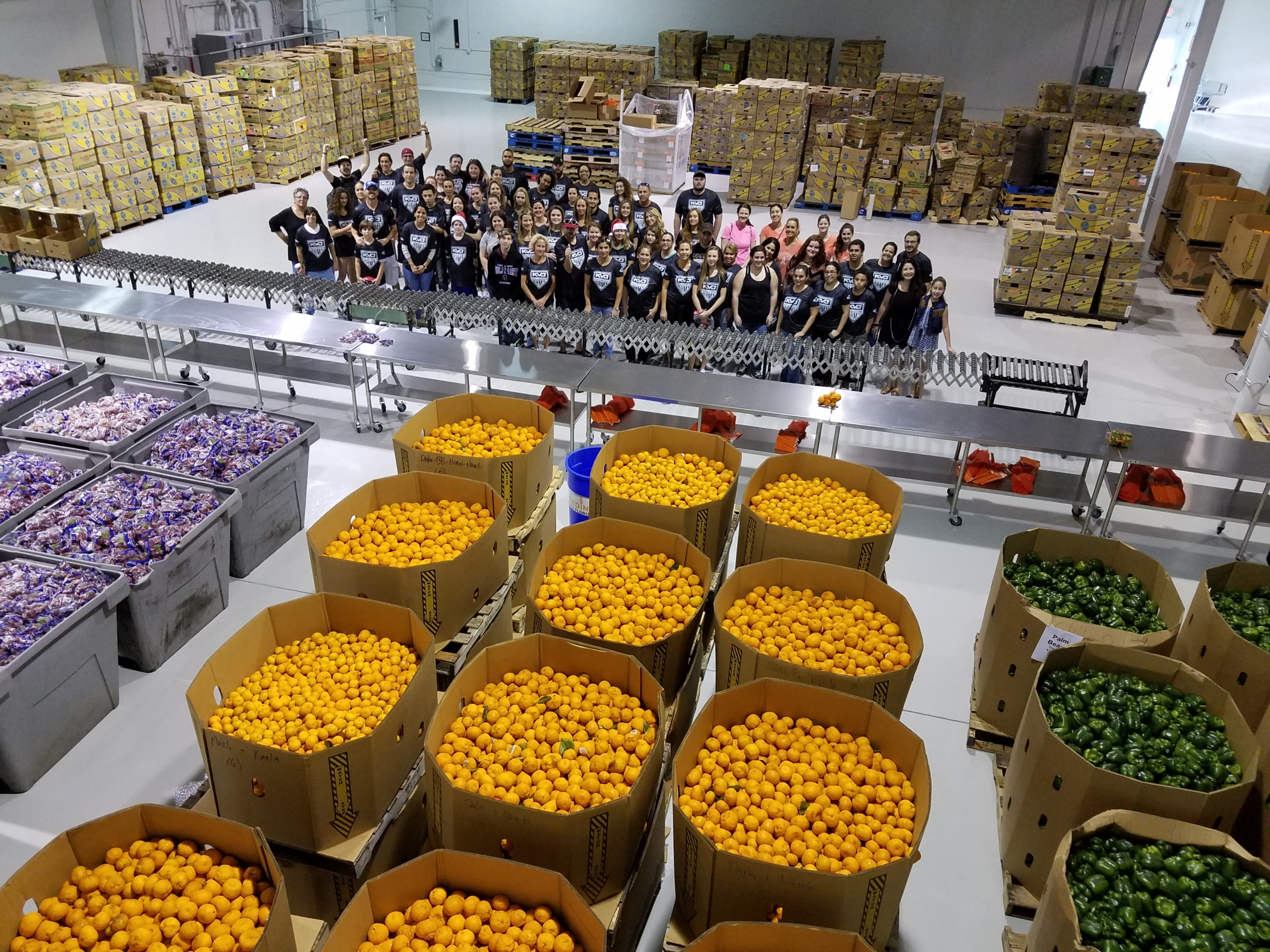 Susan Salisbury
Palm Beach Post Staff Writer
Florida produces an abundance of produce, from sweet corn to bell peppers and watermelons, yet an estimated one-fifth of it is wasted.
"About 20 percent of the crops never make it into the supply chain," said Robin Safley, executive director of Feeding Florida, the non-profit's network of 14 food distribution banks.
That 20 percent is either cosmetically blemished or doesn't meet standards retailers demand. Sometimes, the market has dropped due to a glut of supply, making it not worth the cost of picking and packing. Another 20 percent is thrown away by consumers or by restaurants.
In January millions of pounds of tomatoes, peppers, cucumbers and other vegetables were left in South Florida fields because of perfect weather that resulted in an oversupply. Market conditions, including winter storms that kept people at home in the Northeast, and cheap imports from Mexico resulted in low prices. Farmers couldn't cover their picking, packing and transportation costs.
Now Feeding Florida is taking a new approach to create a "smarter pipeline" for crops from the farm to the food banks that it hopes will increase donated supplies. To do that, it will need to increase refrigeration capacity and the number of trucks it has.
Working with a supply-chain expert, Feeding Florida is taking a look at refrigeration capabilities at the food bank and pantry level. It's also tracking crops each month to learn the potential of what might be available.
It's also seeking $5 million, under House bill 3175, in state money for fiscal year 2017-2018. The House Agriculture & Natural Resources Appropriations Subcommittee approved the measure on Tuesday.
If the Legislature approves the request, about $2.9 million would be used to defray picking, packing and transportation costs for farmers who donate produce. About $1.4 million would go into buying refrigerators and refrigerated trucks at the food bank and pantry level.
The organization's budget this year is $3.2 million, with the state providing $1.75 million, Safley said.
"Supply isn't our challenge. It's really getting the supply to where individuals need it," Safley said.
The non-profit works with more than 3,000 agencies in communities throughout Florida to provide food to the 3.3 million Floridians facing hunger.
"In order to give every food insecure person in Florida a serving of fresh fruits and vegetables daily, we would need to source 104 million pounds of produce a year," Safley said.
In 2016, the group distributed more than 213 million pounds of food, including produce and non-produce items.
Jay Johnson of JGL Produce in Immokalee, a sales marketing distributor for five growers in Southwest and South Central Florida, said every year there's an oversupply of something.
"Customers are super picky nowadays. The stores want everything blemish-free. They don't ask, 'how great do your cucumbers taste?' They want them perfectly green, 7 to 9 inches long and 2.5 inches in diameter," Johnson said.
"The growers in Florida are super, super on top of what is going on with their crop," he added. "They are ready to distribute this stuff through the right channels. Feeding Florida makes that happen. They get trucks in there to pick the product up."
Paco Velez, president and CEO of the group's food bank, Feeding South Florida, which serves Palm Beach, Broward, Miami-Dade and Monroe counties, said they distribute more than 40 million pounds of food each year.
"Feeding South Florida and the Feeding America network is making a huge push toward nutrition and health," Velez said.
"It's one thing to receive fresh produce. It's another thing if you choose to deep fry it. Our partner agencies share recipes with families," Velez added.