Carrier Donations Help Feeding South Florida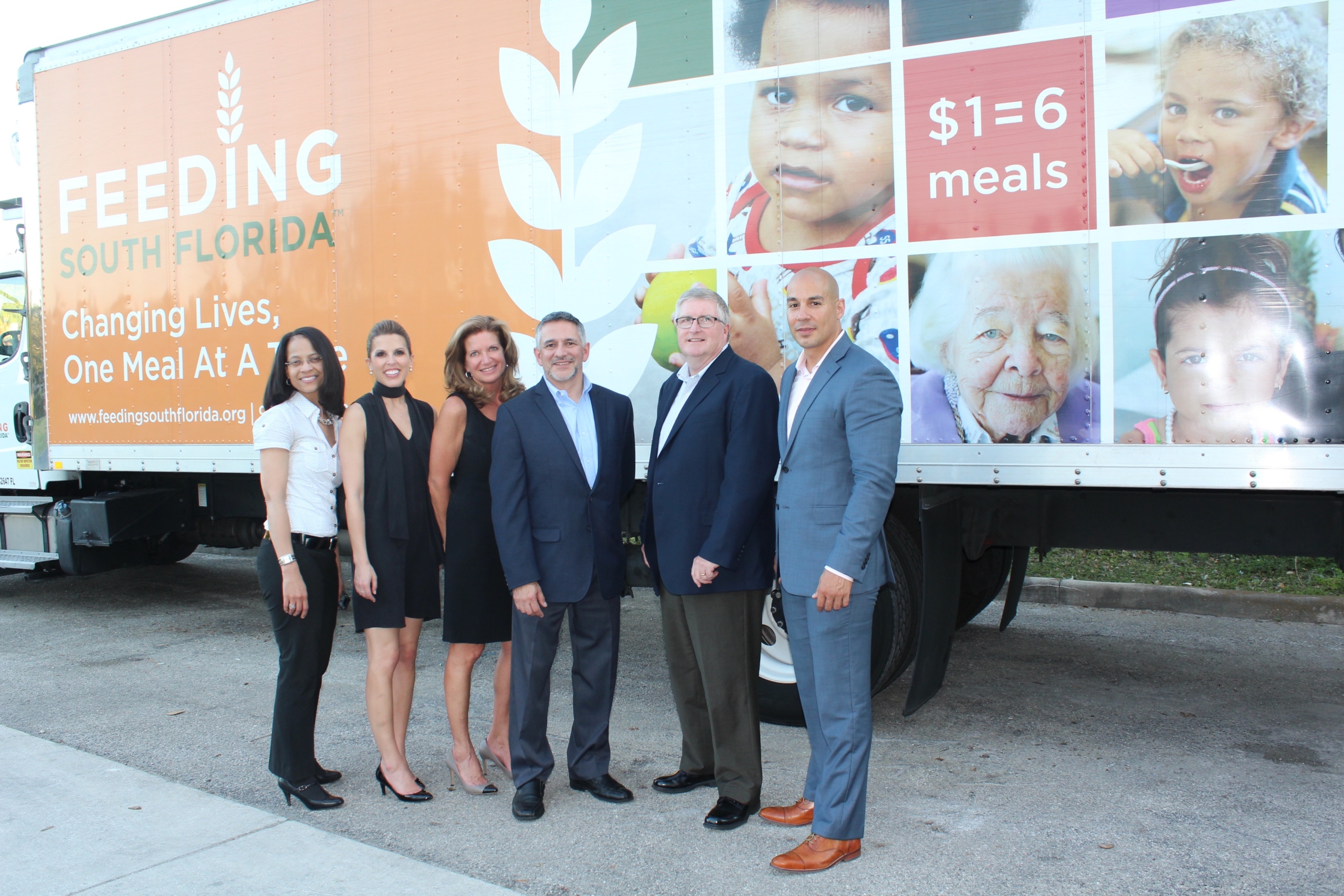 May 11, 2017
BOYNTON BEACH, Fla.
Supporting Feeding South Florida's goal of providing food and services to nearly 800,000 residents each year, Carrier is pleased to announce the donation of five air conditioning split systems and a refrigerated trailer for temporary cold storage. The contributions will benefit Feeding South Florida's new distribution and training center, Feeding Palm Beach County, which opened in Boynton Beach last October. Carrier, a world leader in high-technology heating, air-conditioning and refrigeration solutions, is a part of UTC Climate, Controls & Security, a unit of United Technologies Corp. (NYSE: UTX).
"Carrier's support of Feeding South Florida and Feeding Palm Beach County represents the positive impact that corporations can have in their communities," said Sari Vatske, vice president of community relations, Feeding South Florida. "It's great to have industry-specific support of our operations and facilities."
The new 25,000 square-foot distribution and training center includes a large warehouse to store dry goods and a commercial kitchen to prepare meals, with plans for walk-in freezers and coolers to accommodate perishable items such as fruits and vegetables. Feeding Palm Beach County also provides a culinary jobs training program. The facility is expected to serve over 10 million meals this year.
Today's contributions follow the donation of a 20-ton temporary cooling system by Carrier Rentals for the site's grand opening event last fall.
"Carrier has been committed to making the world a better place to live since its founding and is pleased to be able to provide product and services to support the good work of Feeding America and its local members," said Matthew Pine, vice president, marketing, Carrier.
The rental refrigerated trailer, which includes a Carrier Vector™ refrigeration unit with E-Drive™ all-electric technology, is part of a larger grant of $150,000 made by Carrier Transicold and UTC in March to Feeding America®. In addition to supporting Feeding Palm Beach County, the grant makes possible the donation of truck and trailer refrigeration units to seven individual food banks in the Feeding America network.
"We take our responsibility very seriously to help preserve, protect, deliver and display the world's food supply," said Jon Shaw, director, global communications & sustainability, Carrier Transicold & Refrigeration Systems. "The mission of Feeding America and its member food banks aligns with our own, which is to support our local communities and use technology to reduce food waste. We are thrilled to be able to do so in South Florida, which is the future home of our parent company's new global headquarters."
To view original post, click here.