Feeding South Florida's Statement on American Rescue Plan Act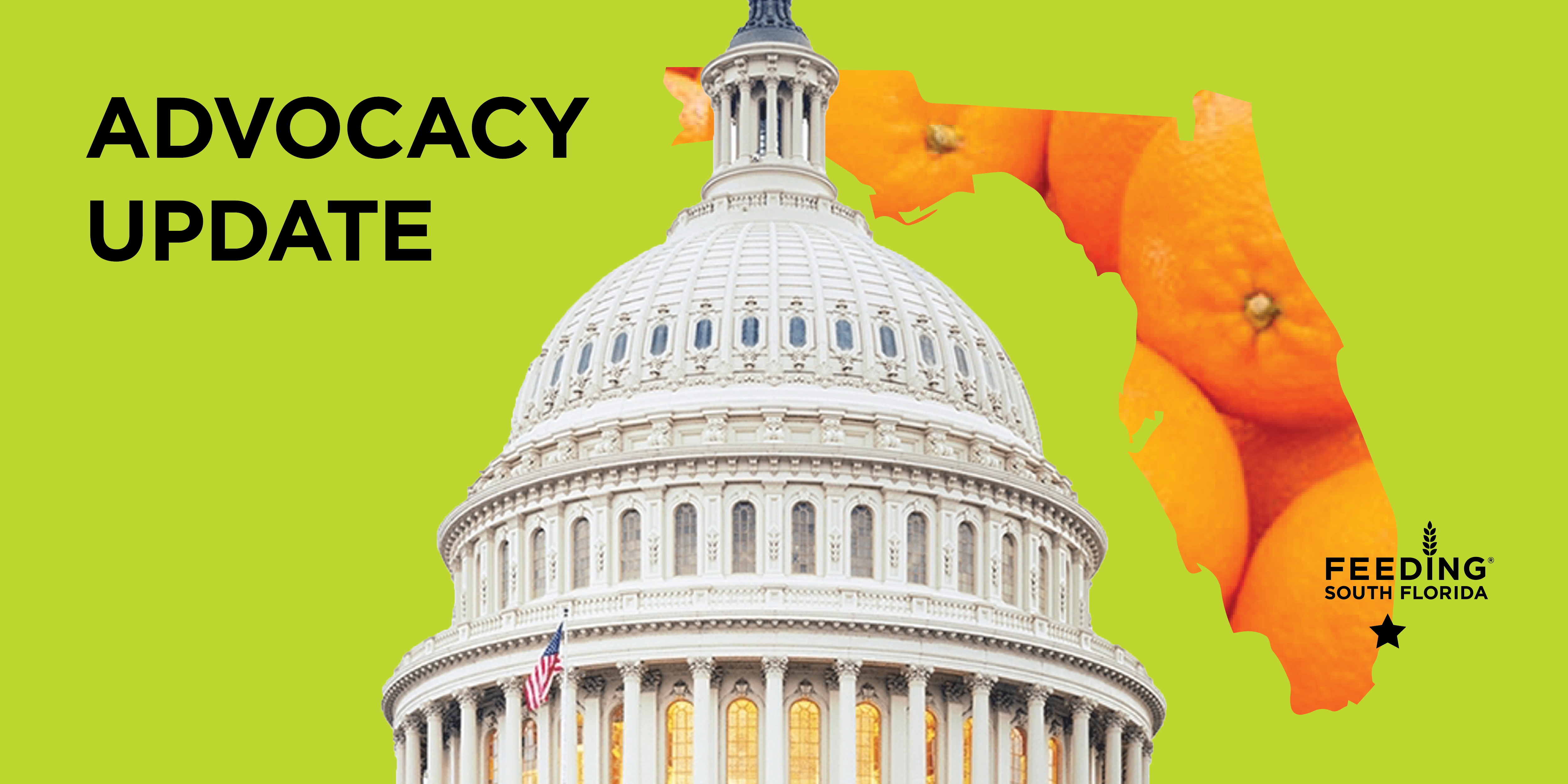 Feeding South Florida is closely monitoring the American Rescue Plan Act. Once signed into law, the bill will give USDA $4 billion for supply chain support, and up to $3.6 billion of those funds can be used to purchase food and distribute through nonprofits to people in need. However, it is not yet known how these funds will be distributed.
As USDA considers how to structure this support, the USDA is holding a listening session about "the development, coordination, and implementation of a food purchase and distribution program intended to provide additional aid to nonprofits serving Americans in need of nutrition assistance" to replace the temporary Farmers to Families Food Box Program. Feeding South Florida, and our network of Feeding America sister food banks, will participate in this listening session on March 22nd.
It's also our understanding that the bill includes the following for families:
– A 15% increase in SNAP benefits that will continue through September, instead of expiring at the end of June.
– Over $5 billion in the Pandemic-EBT program that provides schoolchildren with emergency nutrition benefits and provides $800 million in additional funding for the WIC program for low-income women and infants.
Click here to view the USDA Fact Sheet.
While Feeding South Florida is hopeful that direct assistance programs will provide the critical support necessary for families to get back on their feet, we are ever mindful that not everyone qualifies for benefits and often falls into the "SNAP gap" – the place where they make too much money to qualify for assistance but don't make enough to make ends meet.
As such, Feeding South Florida remains focused on providing an increased amount of food to an increased amount of individuals struggling to put food on their tables. In 2020 alone, Feeding South Florida provided over 175 million pounds of food to over 1.4 million (unique) individuals, via a network of 800 community partners and direct service programs including home deliveries, family meal box distributions with school districts, grab n' go meal sites and more.
As we know with any type of disaster, whether natural other otherwise, crises shine a spotlight on systemic breakdowns – that has been ever apparent during the pandemic.
That's why, in addition to supporting drive-thru and large-scale food distribution events, Feeding South Florida will also refocus its efforts on the innovative programs we were scheduled to put in place pre-COVID. Our goal is to increase food access, not only by providing food, but by also addressing the root causes of hunger and poverty. In the coming weeks, Feeding South Florida will launch its workforce development programs, scale its home delivery programs and launch a series of innovative "Food is Medicine" solutions in partnership with our healthcare providers.
To ensure scarce resources are deployed where they're needed most, Feeding South Florida will continue working with community partners in a strategic way that utilizes research and gap analyses to avoid duplication of efforts and ensures underserved communities are prioritized; this includes at-risk populations like homebound older adults and kids not in school. This strategic approach requires the continued support of the community and the generosity of donors.
We will provide further updates as to how the American Rescue Plan impacts Feeding South Florida as soon as we know more.