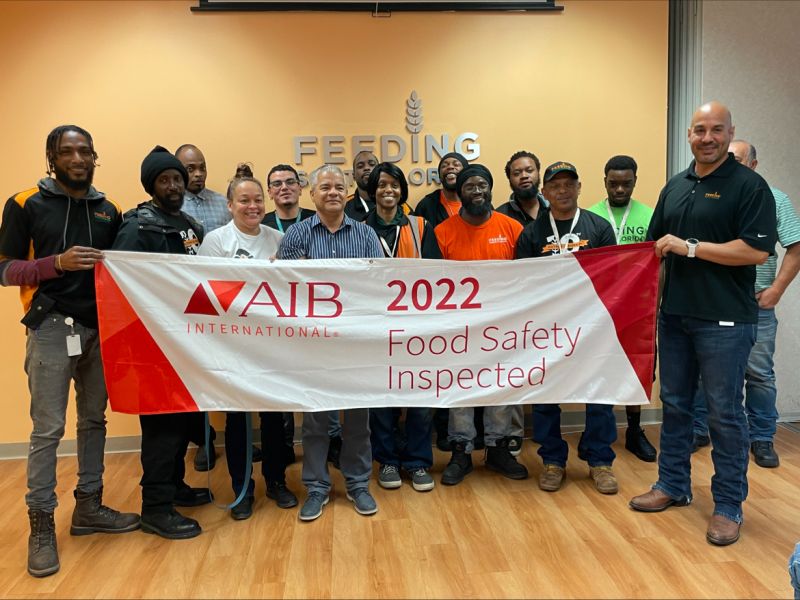 Our organization has participated in the AIB International certification for the past 10 years – the Consolidated Standards for Food Distribution Centers audit evaluates food safety and quality, legality, and authenticity of our warehouse to maintain the best practices for a safe environment for food.
This year Feeding South Florida® scored the highest audit score in our organization's history, which validates our mission and demonstrates our commitment to the families we serve in Palm Beach, Broward, Miami-Dade and Monroe counties.
"Our goal is to be audit ready at all times," said Freddy Cheng, vice president of operations. "This high score represents the determination, dedication and continued hard work of our Operations team. It shows our willingness to always improve and put the families we serve first," continued Freddy.
To thank our Operations team for their accomplishments we held a fun BBQ in which Feeding South Florida's leadership team grilled burgers, hotdogs, and sausages for the team to enjoy. A banner now hangs in both facilities to commemorate their hard work.