Feeding South Florida receives large donation to continue feeding the hungry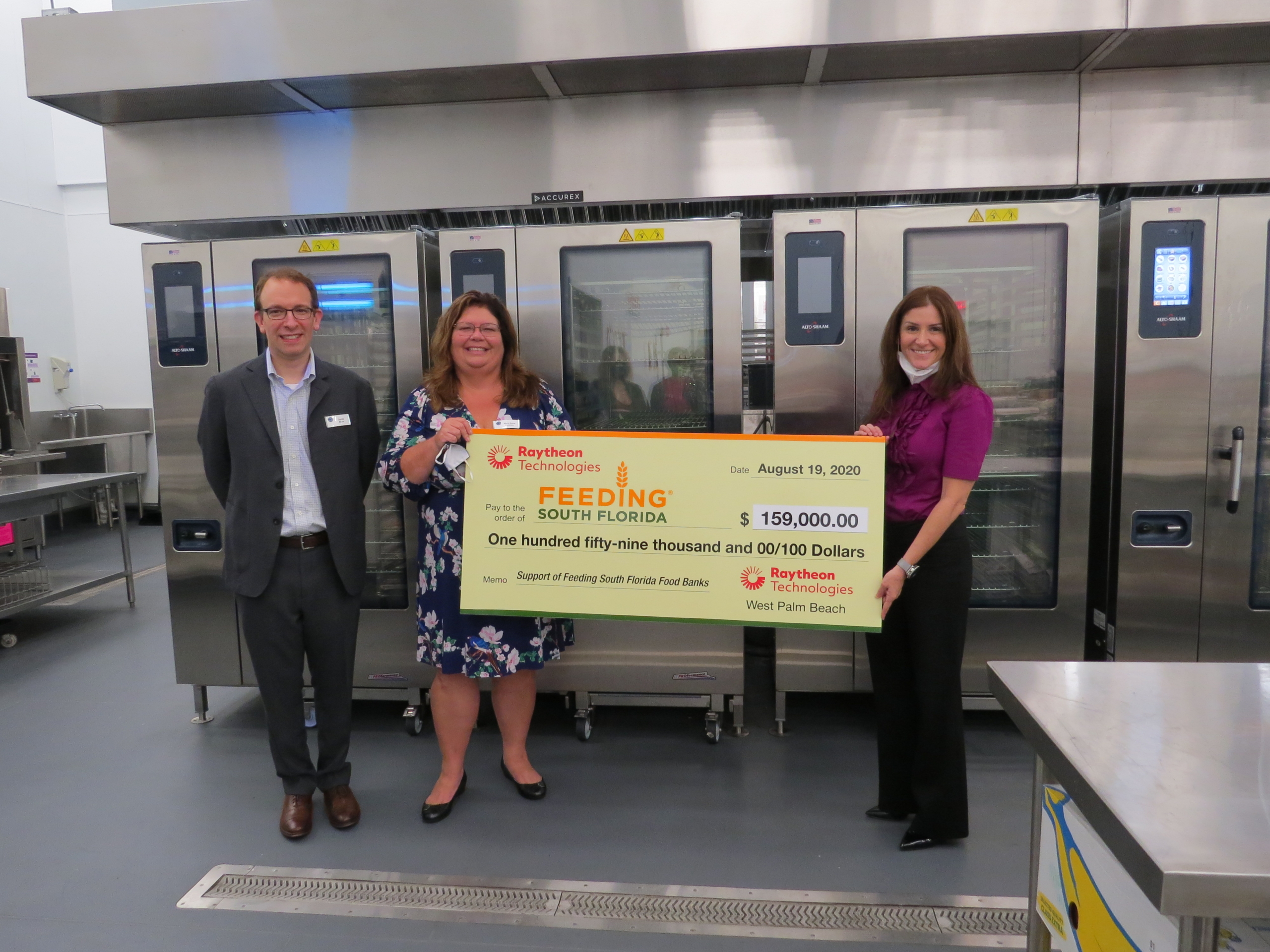 BOYNTON BEACH, Fla. — Volunteers are prepping meals for homebound seniors at a kitchen at the Feeding South Florida headquarters in Boynton Beach.
Zoe Zudans and Jordie Lauer are teen volunteers.
"So being here in the kitchen feels really good," said Zudans.
"I wanted to try and do what I could to help people in need," said Lauer.
Feeding South Florida said the demand for food is high, especially during the pandemic.
Sari Vatske is the organization's executive vice president.
"With the need having doubled in South Florida we are in need of support anywhere that we can get in." The latest support is from Raytheon Technologies, donating 159-thousand dollars. "It will be able to have us put over 1.4 million meals out into the community," said Vatske.
The organization has been feeding the hungry through their drive-thru distribution. Other organizations like the United Way also see the need.
Traver McLaughlin, the vice president of community relations, said about 65 percent of students in the county are food-insecure.
"We are still about 64 percent. That was prior to COVID and we look at those numbers as kind of a lag in numbers. But as we know, 25 percent of the Palm Beach County population is retail and service which is the sector hit the hardest right now. We don't know what the number is going to bring, what we do know is that there is a ton of uncertainty."
"Not only have we seen the need the past five months, but it's going to continue for the foreseeable future. Increased donations, ongoing support is really important," said Vatske.
By: Tania Rogers, WPTV-NBC
View original article and video, here.