The Youth Ambassador Program empowers young minds to positively affect our mission to end hunger. Through innovative programs and education, Youth Ambassadors advocate for hunger relief by acting as a council to Feeding South Florida's leadership. Providing real-time information about current trends in schools and the needs of their peers.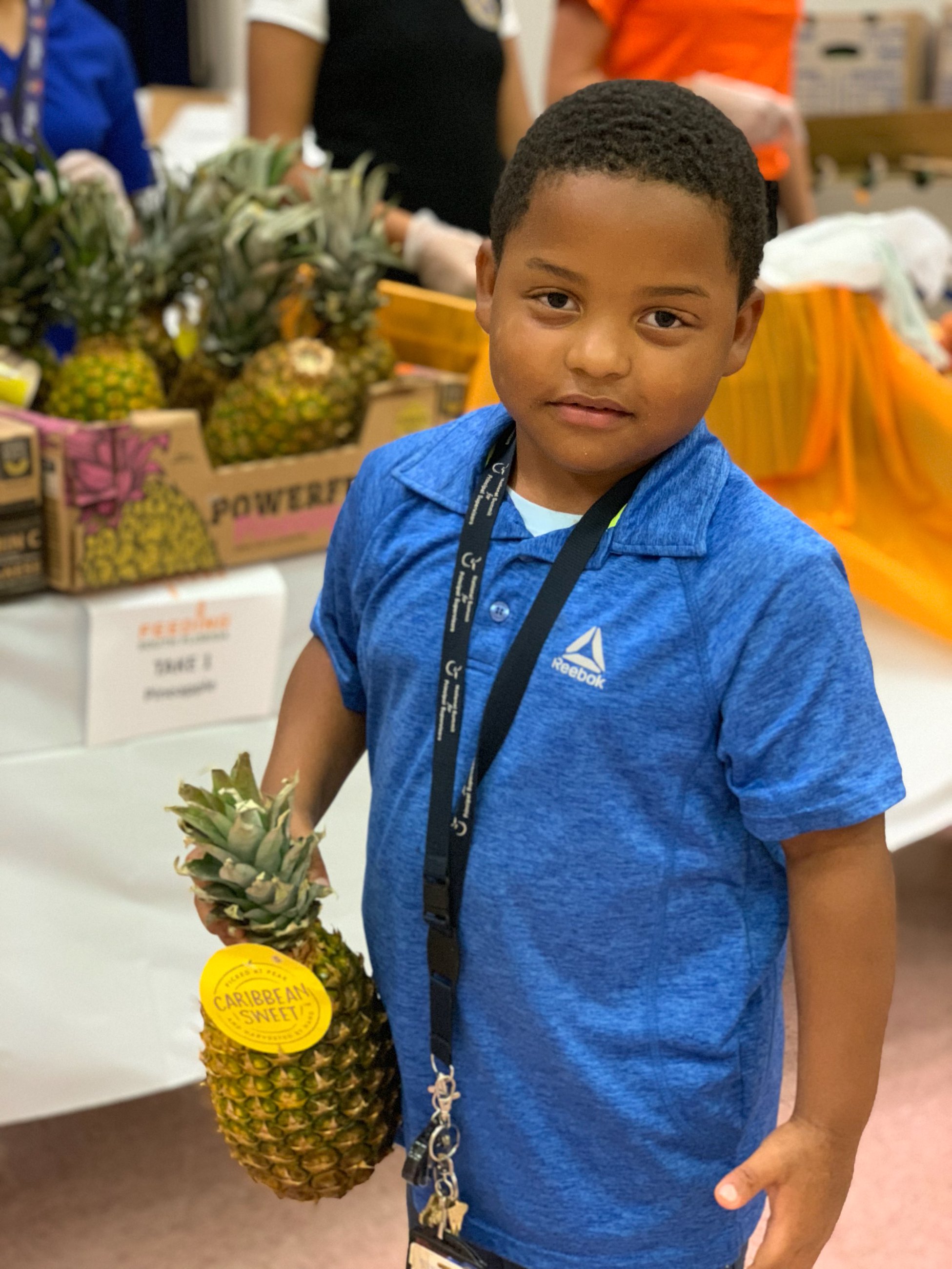 Council Requirements
Kids (age 5+), teens and college students currently enrolled in a Palm Beach, Broward, Miami-Dade, and Monroe County school.
• Attend meetings at Feeding South Florida (date and time TBD)
• Willingness to represent Feeding South Florida in schools and at
community events.
• Work with a committed adult mentor (elementary and middle
school students) who's willing to assist.
• Provide on-the-ground information about trends in schools and peer needs.
• Create replicable, sustainable, and scalable turn-key programs for non-council members.
• Assist Feeding South Florida with outreach to designated schools, helping establish an "Adopt a School" program.
• Lead hunger and poverty advocacy efforts by participating in community events and engaging other kids and their families.
• Develop, lead, and complete a project that raises food and/or funds for Feeding South Florida: lead volunteer days; host Food + Fund drives; implement initiatives in schools; and provide hunger education training as opportunities arise.
• Impact the community in a meaningful way
• Develop awareness about the needs of the community
• Build leadership skills that will enhance college applications
• Establish and grow portfolio of community service and philanthropic efforts
• Meet like-minded peers and make new friends
• Receive a Youth Ambassador t-shirt