Food is Medicine
Feeding South Florida is committed to nourishing families by providing immediate access to nutritious food, educating individuals about
proper dietary habits and ensuring overall health needs are addressed and met. The long-term wellness of our families is of paramount
importance to us; it's not just about surviving, it's also about thriving.
Mobile FARMacy
The Mobile FARMacy is a one-aisle grocery store, under air, that eliminates food deserts and reduces social isolation by providing access to healthy food items in a dignified shopping environment. The FARMacy works in two ways: it brings no cost food to sponsored sites, or it brings low-cost food to communities and accepts SNAP benefits and provides Fresh Access Bucks – two for one produce benefits. The FARMacy not only brings fresh produce, protein, and dairy items to communities, it's also equipped to provide cooking demonstrations and nutrition education classes.
Medically Tailored Meals
Feeding South Florida works with multiple healthcare providers to prevent, delay or manage diet-related diseases and conditions such as diabetes and high blood pressure, by providing healthy meals that comply with dietary requirements. Low sugar, low sodium and low fat meals promote and result in better health outcomes while reducing the cost of treating chronic ailments generally associated with food insecurity.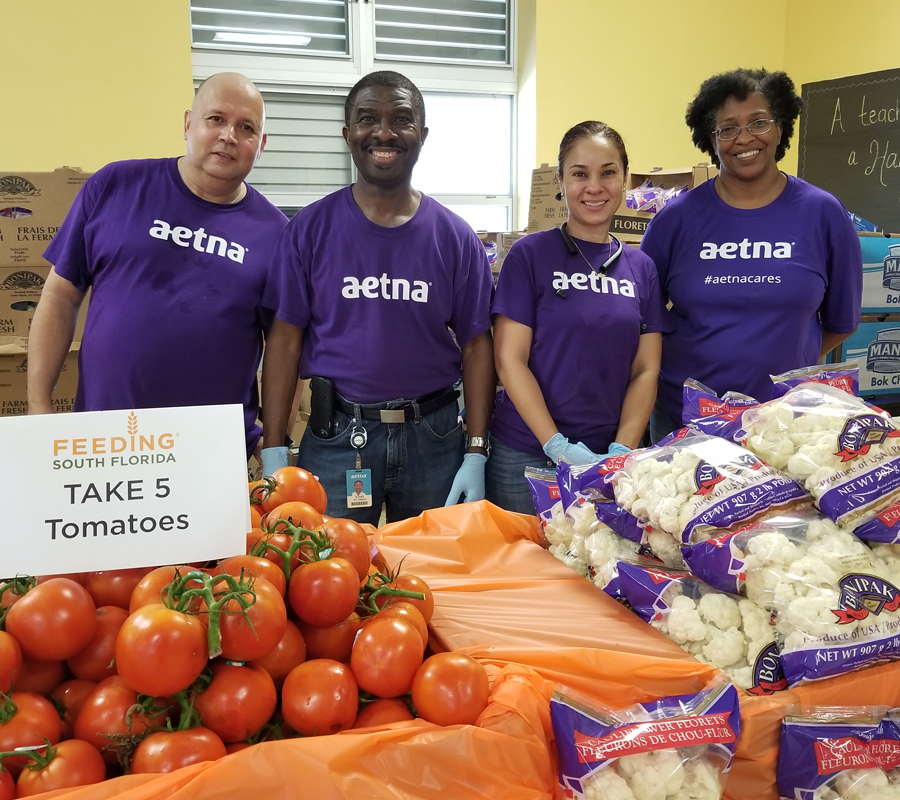 Hospital Pantries
Knowing that food is medicine, Feeding South Florida works with hospital partners to provide patients with access to food after discharge. Proper nutrition is part of immediate recovery and longer-term prevention of illnesses associated with food insecurity. Feeding South Florida has partnered with Joe DiMaggio Children's Hospital to ensure immediate access to food for children discharged from the hospital. Together, we ensure that proper nutrition allows patients to continue healing at home.
Foods 2 Encourage (F2E)
"Foods to Encourage" or F2E is a term developed by Feeding America to categorize foods that meet U.S. Department of Agriculture's MyPlate nutritional standards. Feeding South Florida is proud of meeting its goal of ensuring at least 75% of the food we distribute is considered F2E. Whether distributed via our Produce Program, Medically Tailored Meals, School Pantries, or network of nonprofit community partners, Feeding South Florida ensures that it's providing fresh fruits and vegetables, dairy, whole grains, and lean protein.
Partnership for a Healthier America
Feeding South Florida is a proud partner of Partnership for a Healthier America Healthy Hunger Relief program. This means we're committed to improving the nutritional quality of food distributed and increasing healthy food access for the families we serve. We are one of 28 food bank partners focusing on the issues of equity and access as they relate to nutritious and healthier food.
The partnership includes tracking our inventory to ensure F2E, providing nutrition education and other best practice requirements.