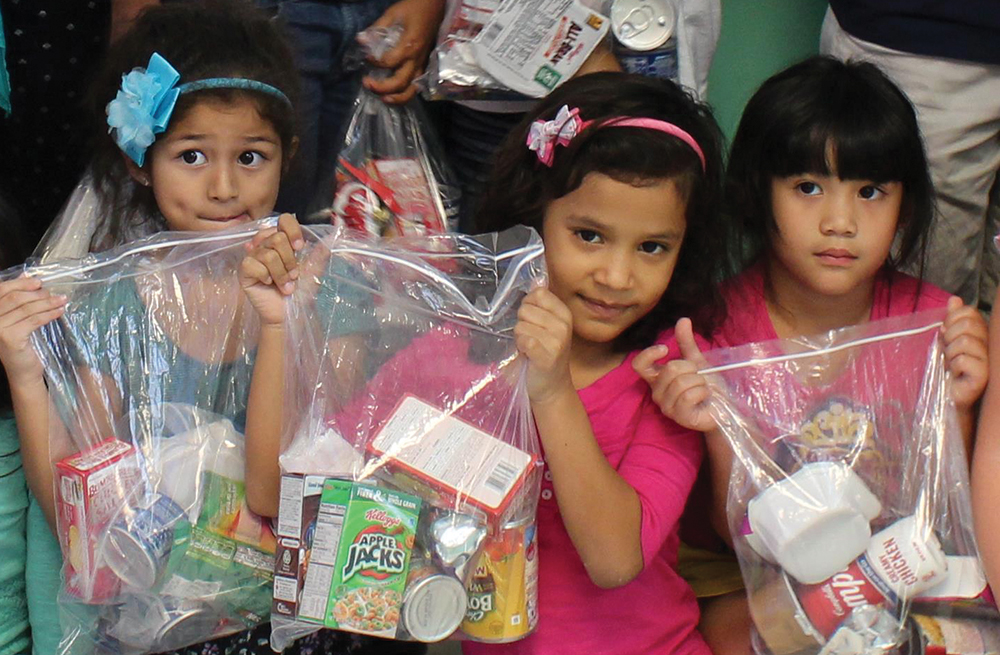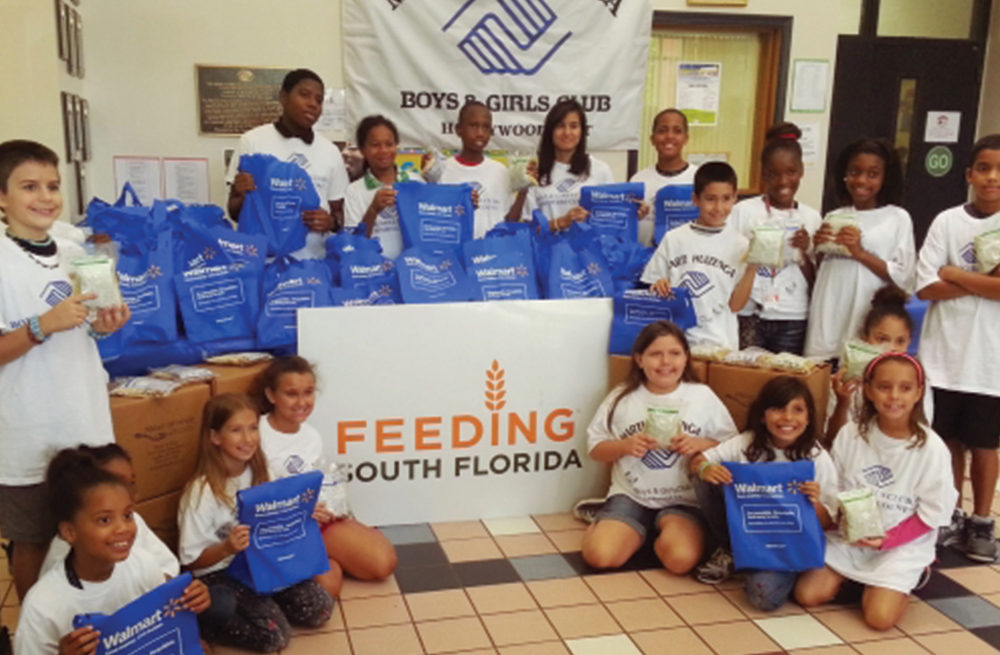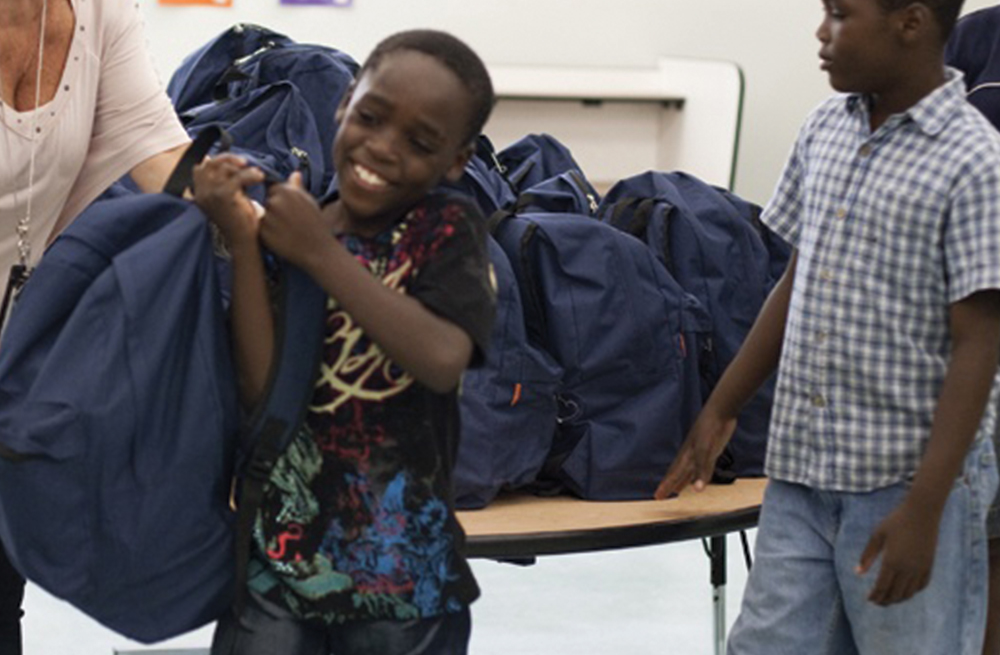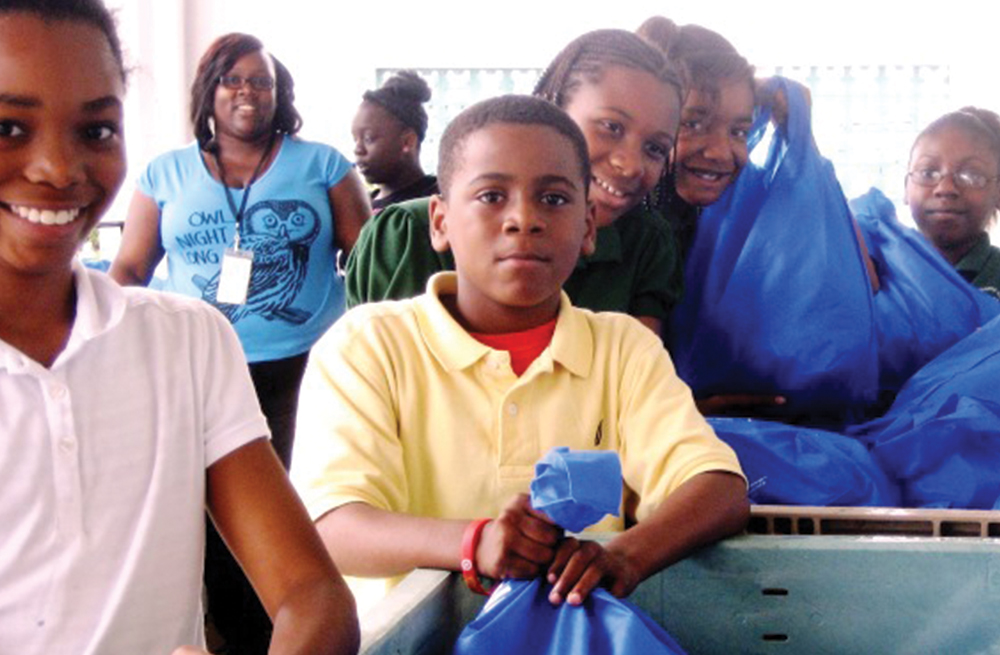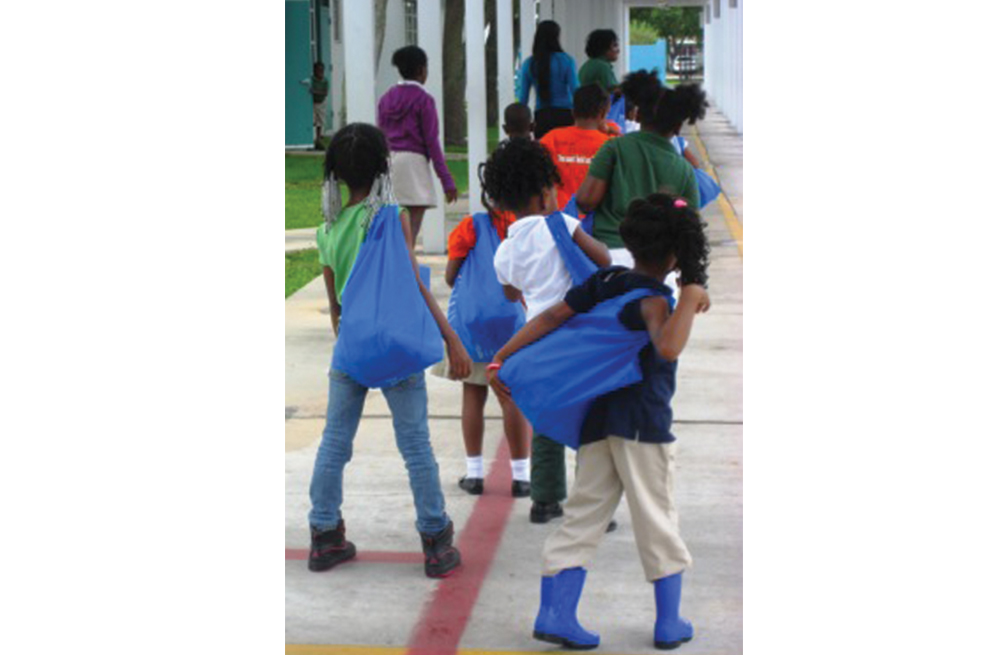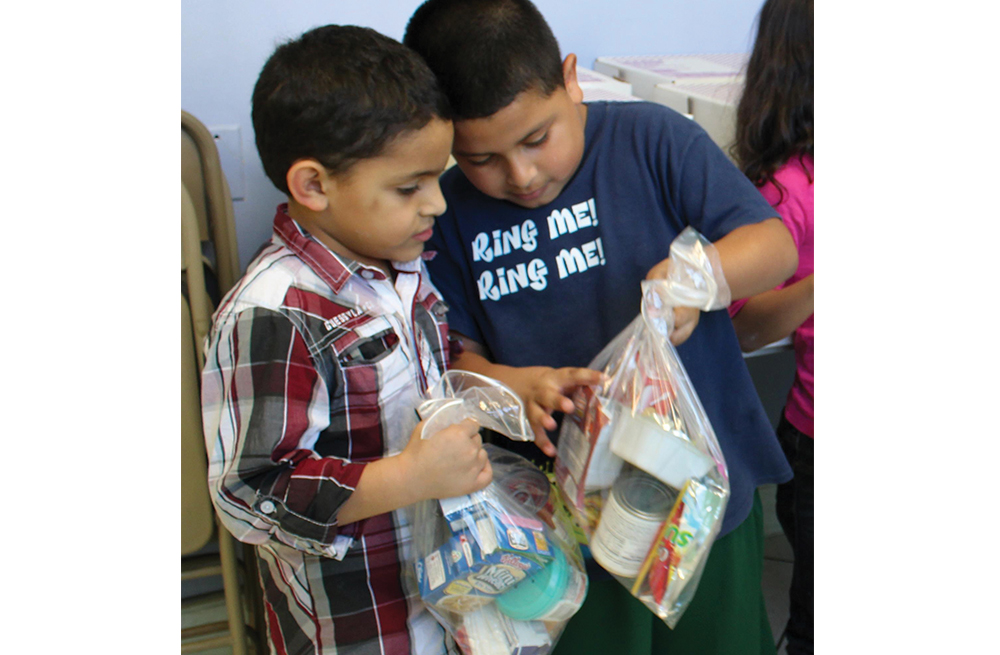 Feeding South Florida provides packs of food for children who don't have access to meals over the weekend. 
Far too many times, children don't eat between Friday's school lunch and Monday's school breakfast. Studies have shown that hunger can lead to poor performance, behavioral problems and health problems.
Seeking to fill the void of the necessary nutrients children need to live, learn, and play, Feeding South Florida identifies Title I Elementary Schools and/or afterschool programs that have at least 90% of their enrollment on federal nutrition assistance programs, have household incomes that fall at or below poverty lines, and are in under-served areas and provides them with packs of food for children to take home on the weekend.
WHAT
Each pack includes 2 breakfasts, 2 lunches, and 2 dinners. All food is shelf-stable, kid-friendly, and part of a well-balanced diet and fits perfectly into the child's backpack.
WHEN
Backpacks are picked up or delivered on Thursday afternoons for Friday distribution
PROGRAM DONORS
Ameriprise Financial
C&S Wholesale Grocers
City of Hallandale Beach
Como Hotels
Disney Worldwide Services
Dunkin Donuts Baskin Robbins Community Foundation
Fortin Family Foundation
Hands on Tzedakah
Hegamyer Family Foundation
Ocean Reef Community Foundation
Pan Florida Challenge
Peackock Foundation Inc.
Tansky Foundation
Target
WHERE
There are currently 15 sites enrolled in the backpack program, feeding approximately 1,800 children each week.
Palm Beach County
Boys & Girls Club Palm Beach County
Grove Park Elementary School
Pahokee Elementary School
Pioneer Park Elementary School
West Riviera Park Elementary School
Broward County
Bethune Elementary School
Hallandale Elementary School
Oriole Elementary School
Miami-Dade County
Abriendo Puertas
Jesse J McCrary Elementary School
North Miami Elementary School
Phillis Wheatley Elementary School
YWCA of Greater Miami
Monroe County
Early Learning Coalition
Key Largo Elementary School
HOW
Feeding South Florida regularly conducts a gap analysis of our quad-county service area. We use this analysis to strategically place programs and recruit partner agencies to ensure a wide array of programs and services throughout South Florida. Accordingly, Feeding South Florida has identified sites that are in areas of high need and are able to meet program guidelines.
The expansion of this program is based on funding secured for sites already on our waiting list of high-priority areas. Funding includes the sourcing of food, sorting and making the packs, as well as delivery and supplies such as the plastic bag in which the food is contained.