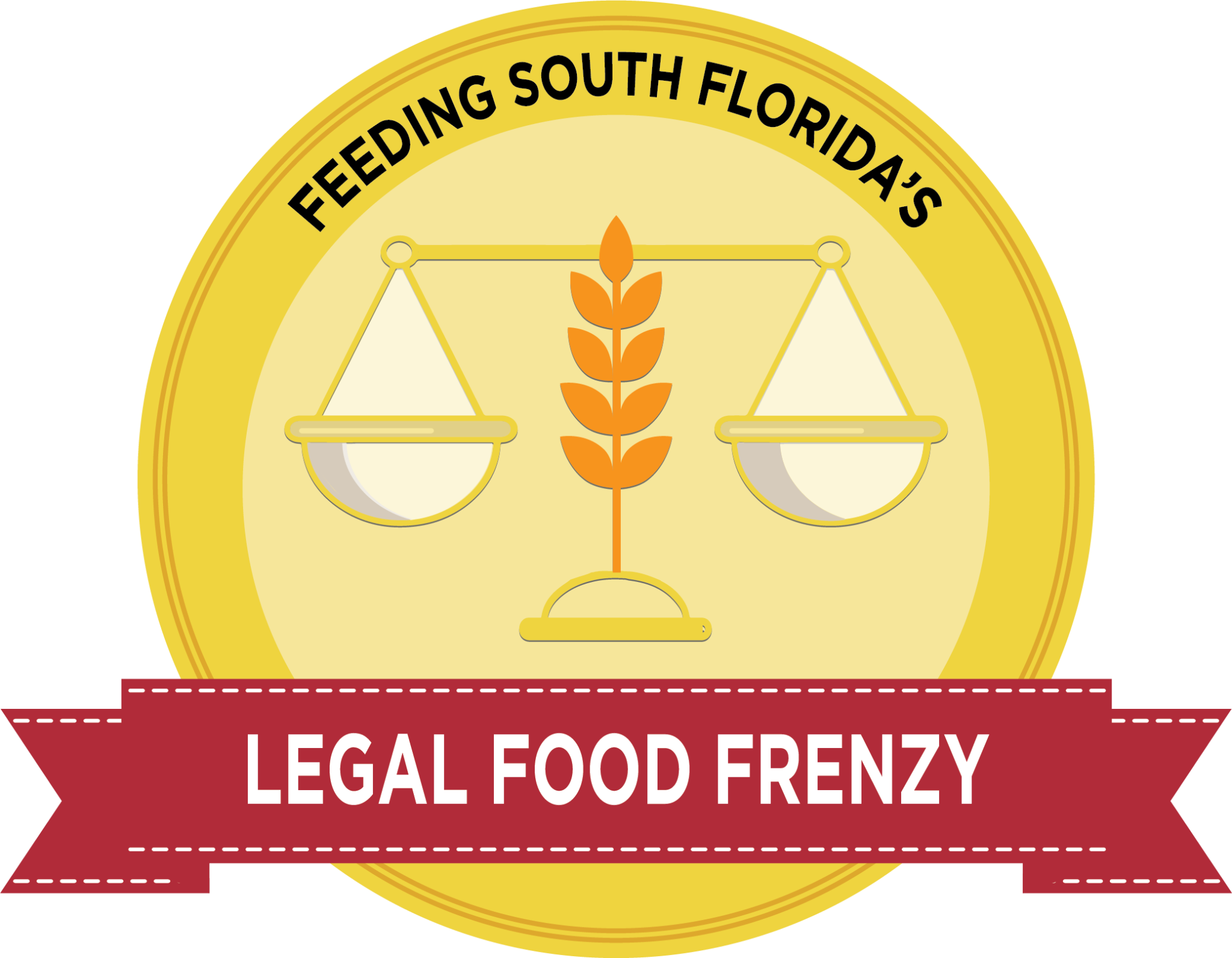 For rules and regulations and information download the registration packet.
4th Annual Legal Food Frenzy | June 12 – 23
Thank you for your interest in Feeding South Florida's Legal Food Frenzy. Legal Food Frenzy is a no holds barred, full on legal competition to end hunger. The chance to be named the Ultimate Hunger Champion is open to law offices, law school groups, and any interested organization within the legal community.
As part of our "Summer Hunger Ends Here" campaign, we're inviting the legal community to participate in our Legal Food Frenzy, and help ensure every child gets to enjoy the summer they deserve with enough food in their bellies to play and thrive!
The summer always poses a triple threat to our neighbors in need:
Over 260,000 children in South Florida rely on a nutritious breakfast and lunch through the National School Lunch Program and are at risk of suffering from hunger during summer break.
At the same time, donations to Feeding South Florida plummet as so many of our neighbors, who are seasonal residents, head north.
And then, because the cost of living in the summer increases with child care and utilities, the demand for food increases as well.
But working together, there is a solution. With your help and your commitment… 
TEAM
Law firms and other legal associations would compete with their own type and size. The categories depend on number of employees, which are: small organizations of 1-20,  medium organizations of 21-75, and large organizations of 75+. Each participating entity names ONE sole representative.
HOW TO WIN
Provide the most meals in your size category.
POINT SYSTEM (BASED ON MEALS PROVIDED)
Food | 1.2 LBS = 1 meal
Funds | $1 = 6 Meals
BONUS: Volunteer | Total pounds sorted per team converted to meals (optional).
LET THE GAMES BEGIN!
To register, fill out this form or download the registration packet.
Please assure that your receptionist can direct Feeding South Florida staff to where the donated food is kept.
To schedule your food donation pick-up or for more information, please contact our Food & Fund Drive Coordinator, Alana Wortsman, at awortsman@feedingsouthflorida.org or 954.518.1835.